Business session with head in the clouds
Hello fellow Blogreaders!
Recently I've realized an unusual business session project. Together with friendly and energetic Kasia Peleszuk we took photos that completed her website résumé (go check it out because it's fantastic!). Our session took place on Aeroklub Wielkopolski's airport, and our host was Wojciech Krupa, the leader of acrobatics group Żelazny. In the background, behind Kasia, there was Wojtek's plane – EXTRA-330 LC SP-AUP. During this whole time Kasia's friend Daria was providing us both spiritual (with positive energy), and real (by making sure that the light stand won't tip over again) support.
The first challenge was a photo for the website header, Kasia standing in front of a plane.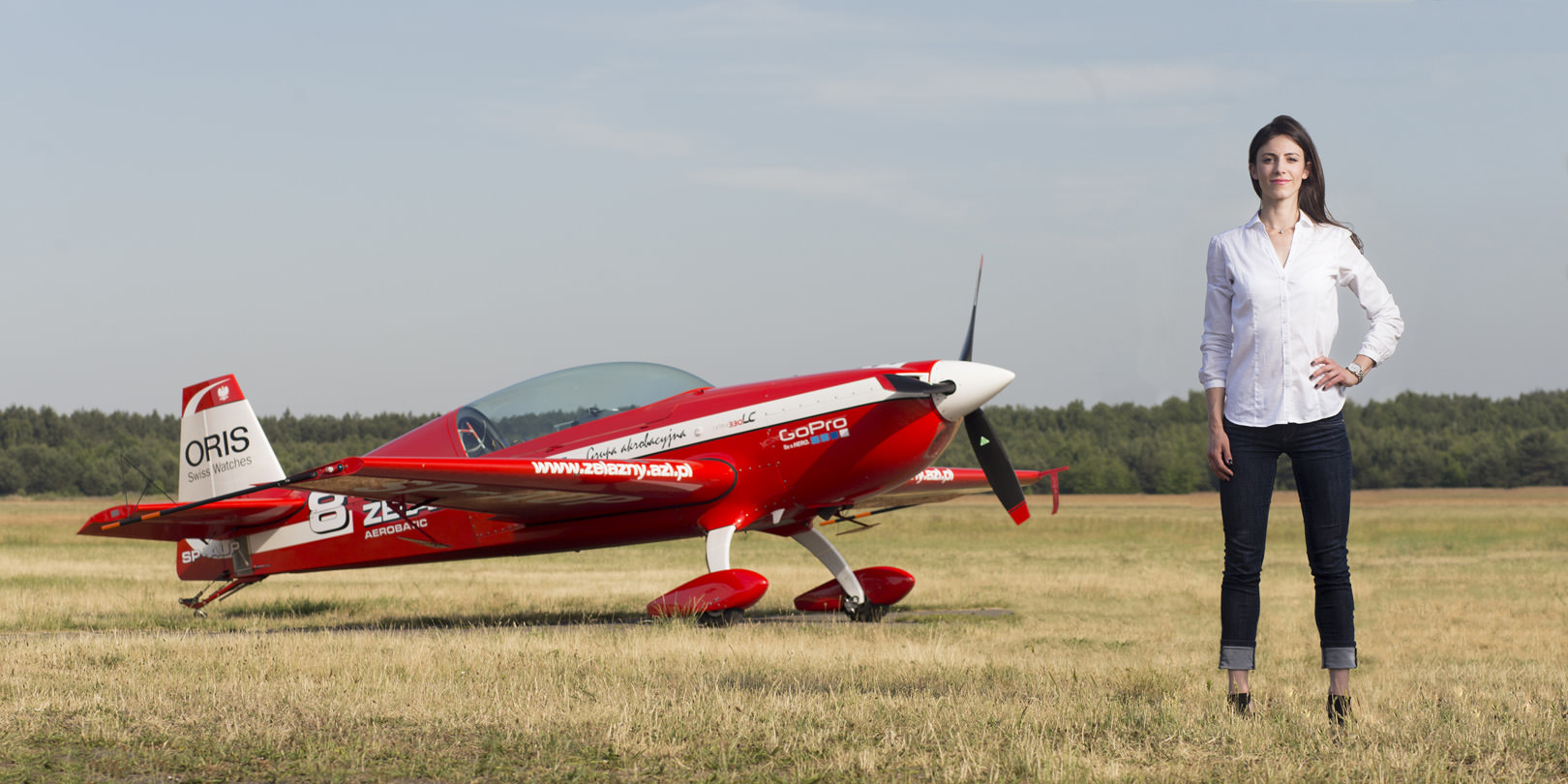 I wanted to have full control over lighting, thus I decided to use a studio lighting. Murphy's law – 'If anything can go wrong, it will' – turned out to be true, and so for the reasons unknown I couldn't release my trusted lamp Quantuum R+ 600 Dual Power with radio, nor with photocell… when I came back home the lamp was working perfectly fine. Luckily I always carry 2 speedlights: Canon 580EX II with me, and I had no problems with releasing them with radio. I wanted to have a (relatively) shallow depth of field on Kasia and the plane behind her, and also an unfocused forest in the background and compressed persprective, therefore I used Canon 85mm f1.8 lens with polarisation filter on (to slightly enhace the sky colour) + ND filter cutting another 4EV. This setup let me achieve the time of 1/125s with f6.3 aperture needed to release the lamps with radio because my transmitter doesn't support HSS function. You can see the light setting on the picture below – big thanks to Daria, who was preventing our light stand from flying above the airport!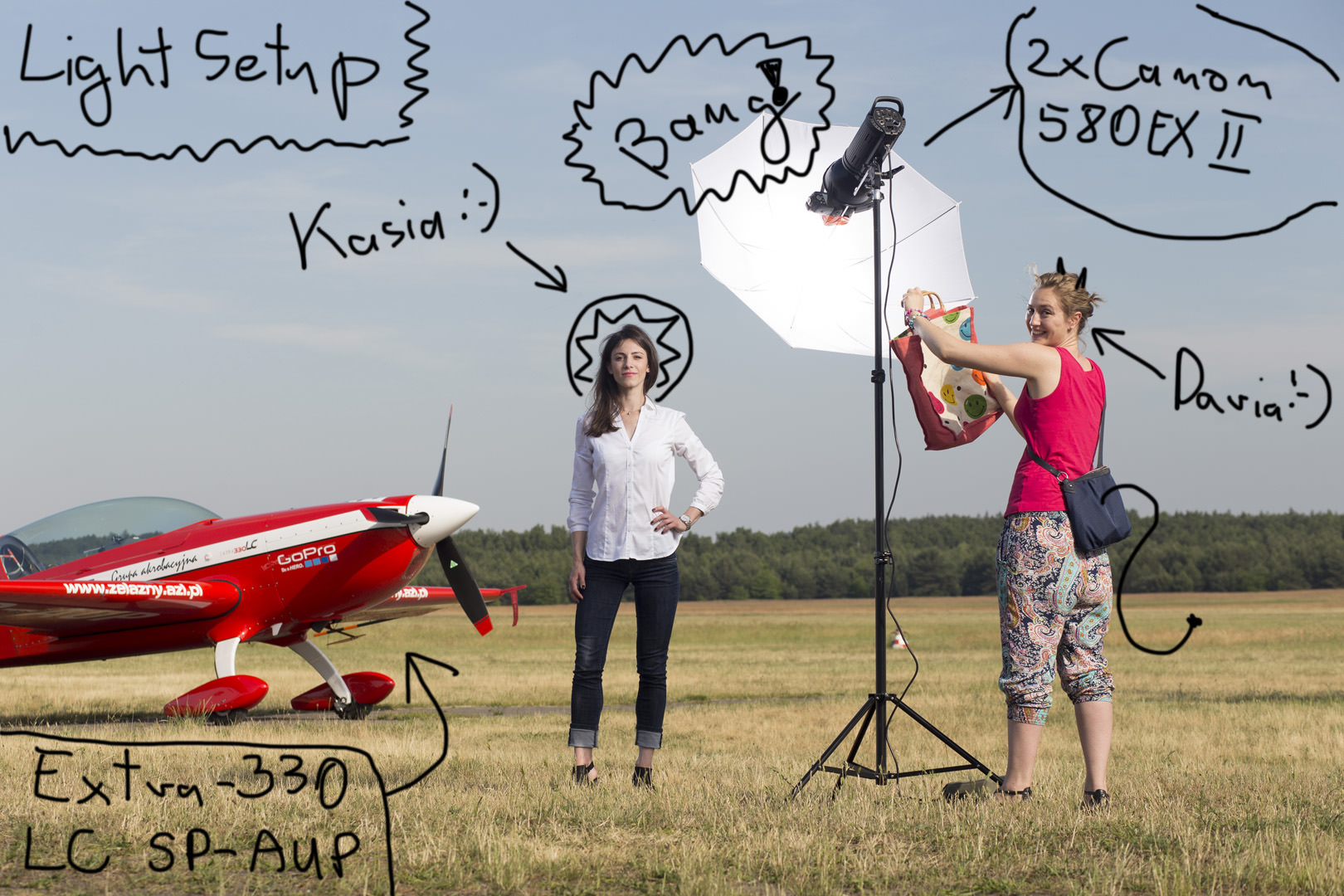 The next, and last, frame that we needed was a simple portrait matching the aviation style of the whole project.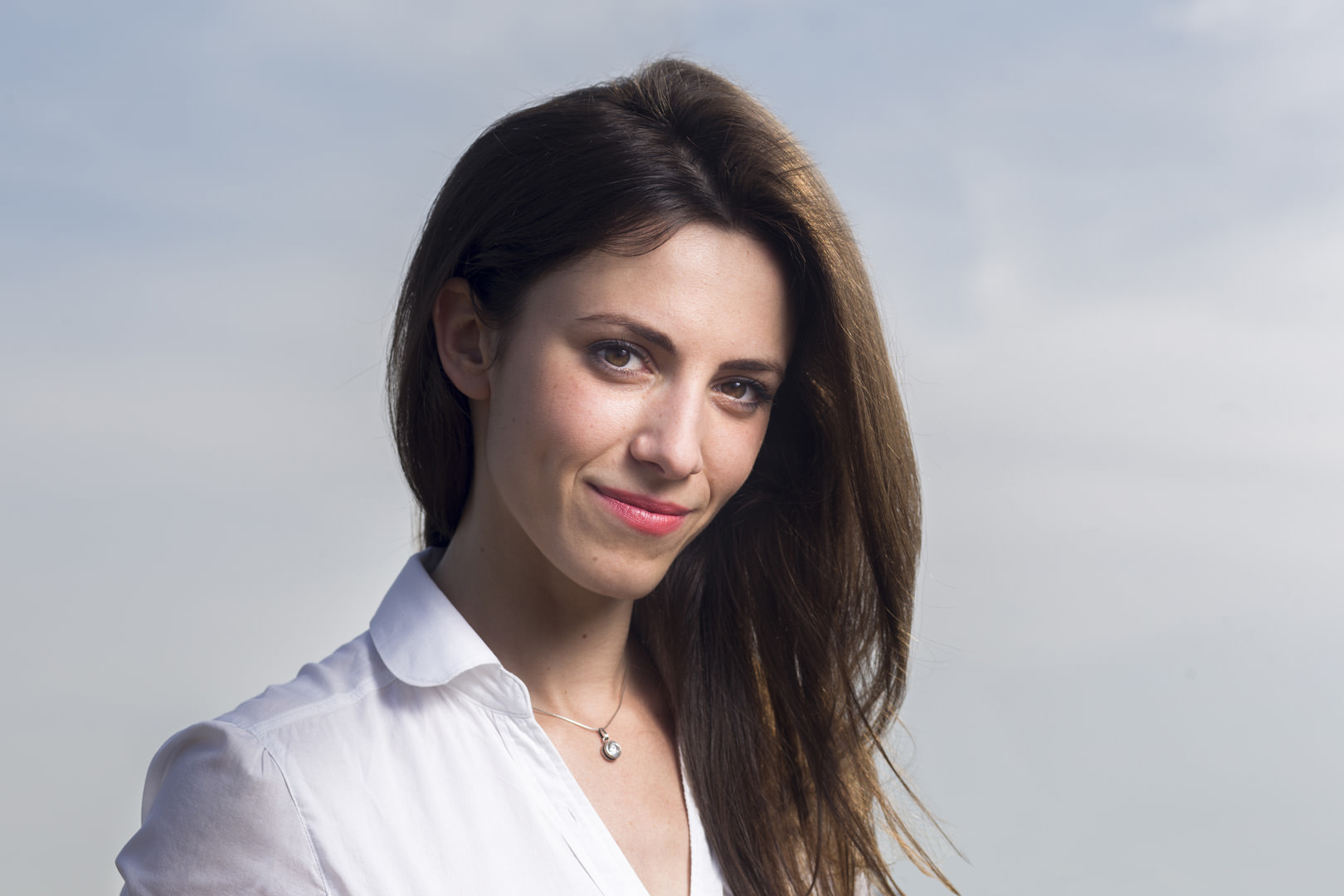 When designing the lighting I used a mix of ambient (the sun was behind Kasia, whining on the back of her head) and flash light – a transparent umbrella + 2 Canon speedlights once again became the main source of light, giving it characteristic beauty feeling (this type of lighting because of the shape of shadow under nose is often called butterfly).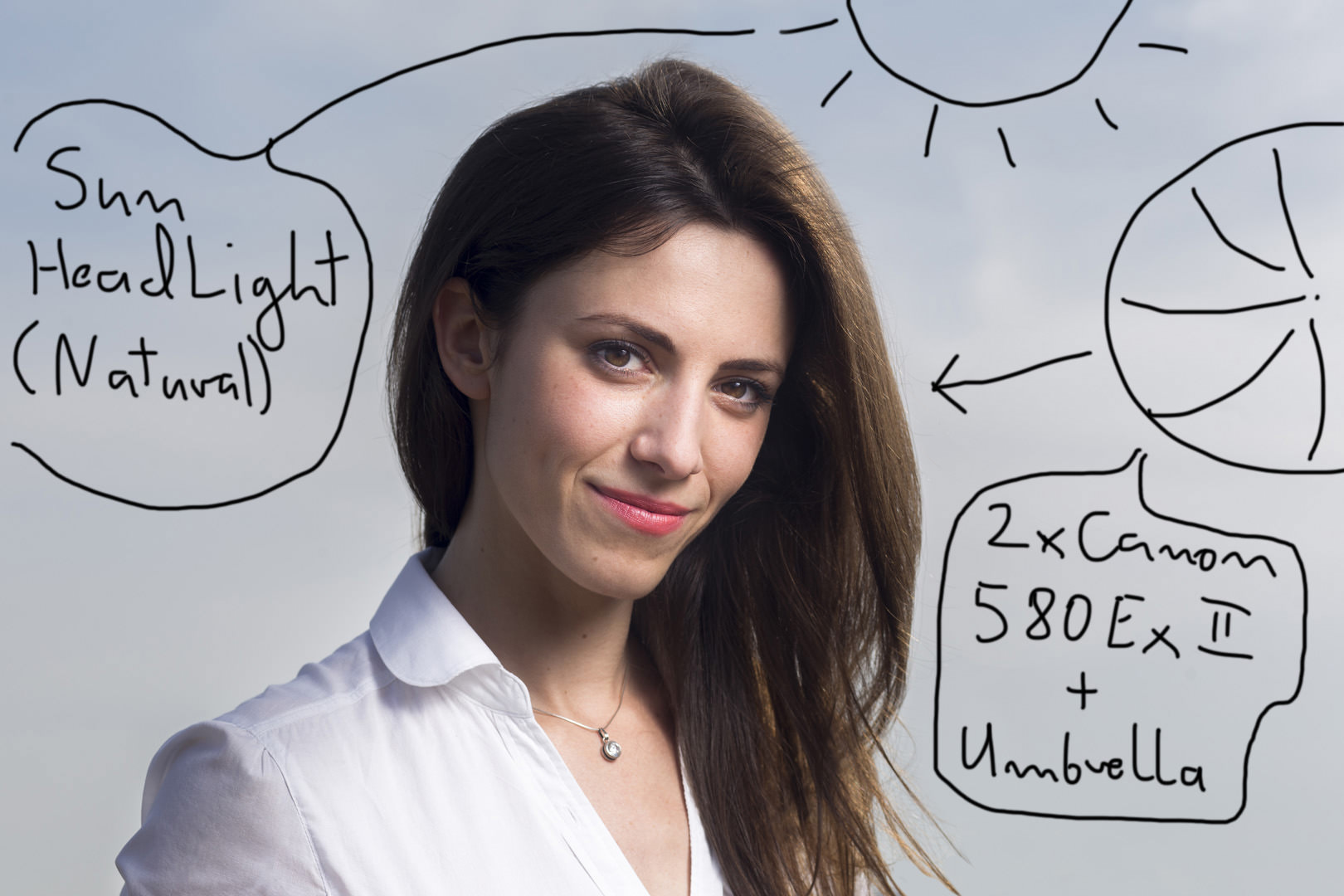 A final element of the session was obviously an obligatory selfie 🙂
Last but not least a few words from Kasia on the project and our cooperation. It was very kind of her because I didn't ask for references and they appeared anyway – thanks Kasia! 🙂
When I decided to create an unusual CV in form of a website, I instantly knew that one of the most important elements would be a good "start" photo. When I was thinking about the concept and eventually opting for the aeroplane theme (mostly on the grounds of my personal experiences with aeroplane acrobatics), I decided that I'd like this photo to be taken by a professional photographer.
I've already worked with Krzysztof with pleasure before as part of my work, so I decided to ask him to take part in my private project.
Krzysztof releases great positive energy, which combined with a sense of humour and empathy makes anyone feel fully comfortable in front of his camera and turns a session into real pleasure. This is exactly what happened in my case 🙂 Also, unexpectedly, my friend Daria has been appointed Krzysztof's assistant and the whole three of us, working together for the desired effect, had a great fun! The effect: unique photo for my website and a memory that brings a biiig smile to my face! 🙂