Ducati Monster Gaming Edition for 30th Final of WOŚP
Hi!
The Ducati Monster motorbike moded by Staszek Wiertelak from Tips_pl has been auctioned off at WOŚP for 95900 PLN, and my contribution to the whole project was taking photos and videos for promoting the auction, check out the results of our merely 3h photoshoot.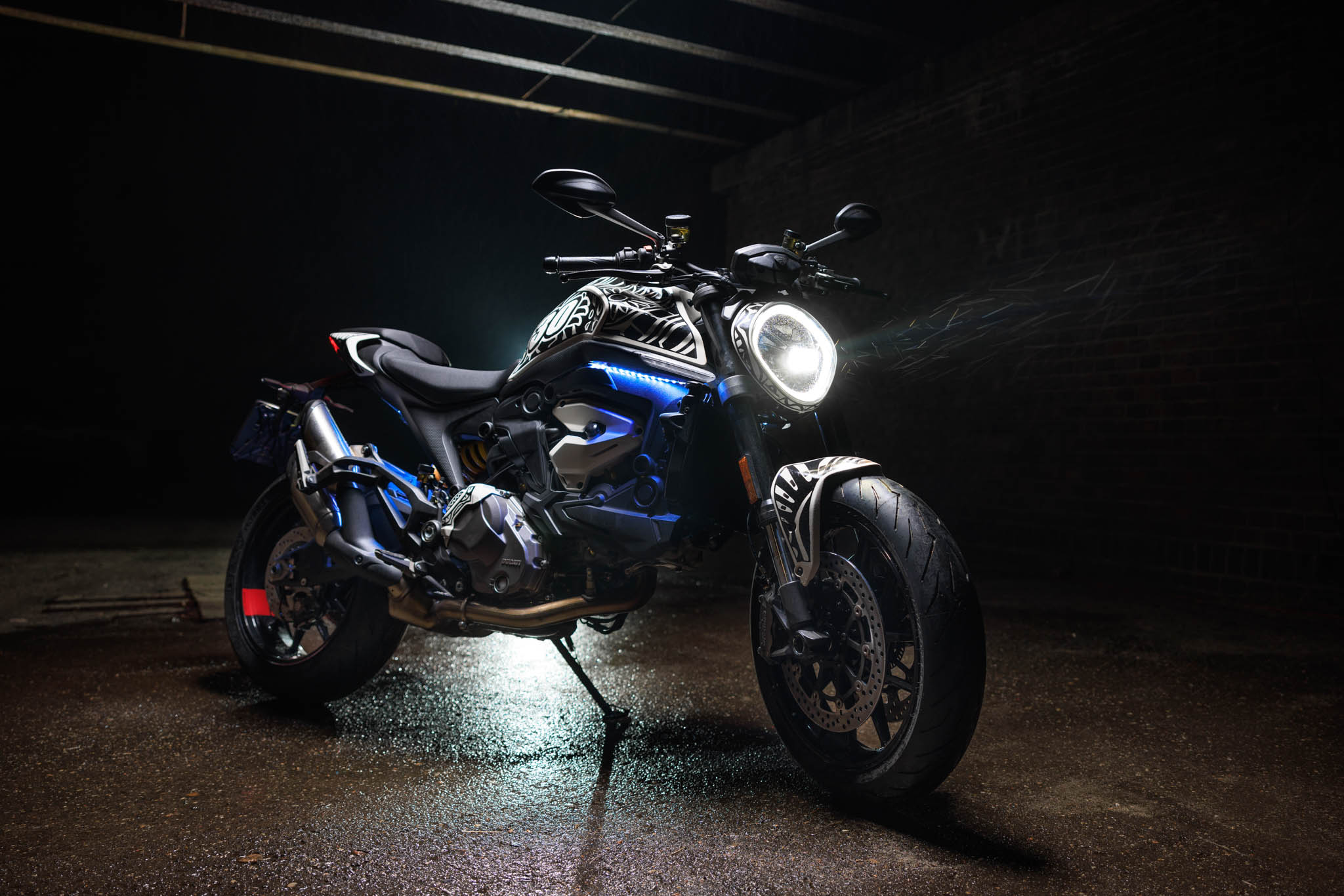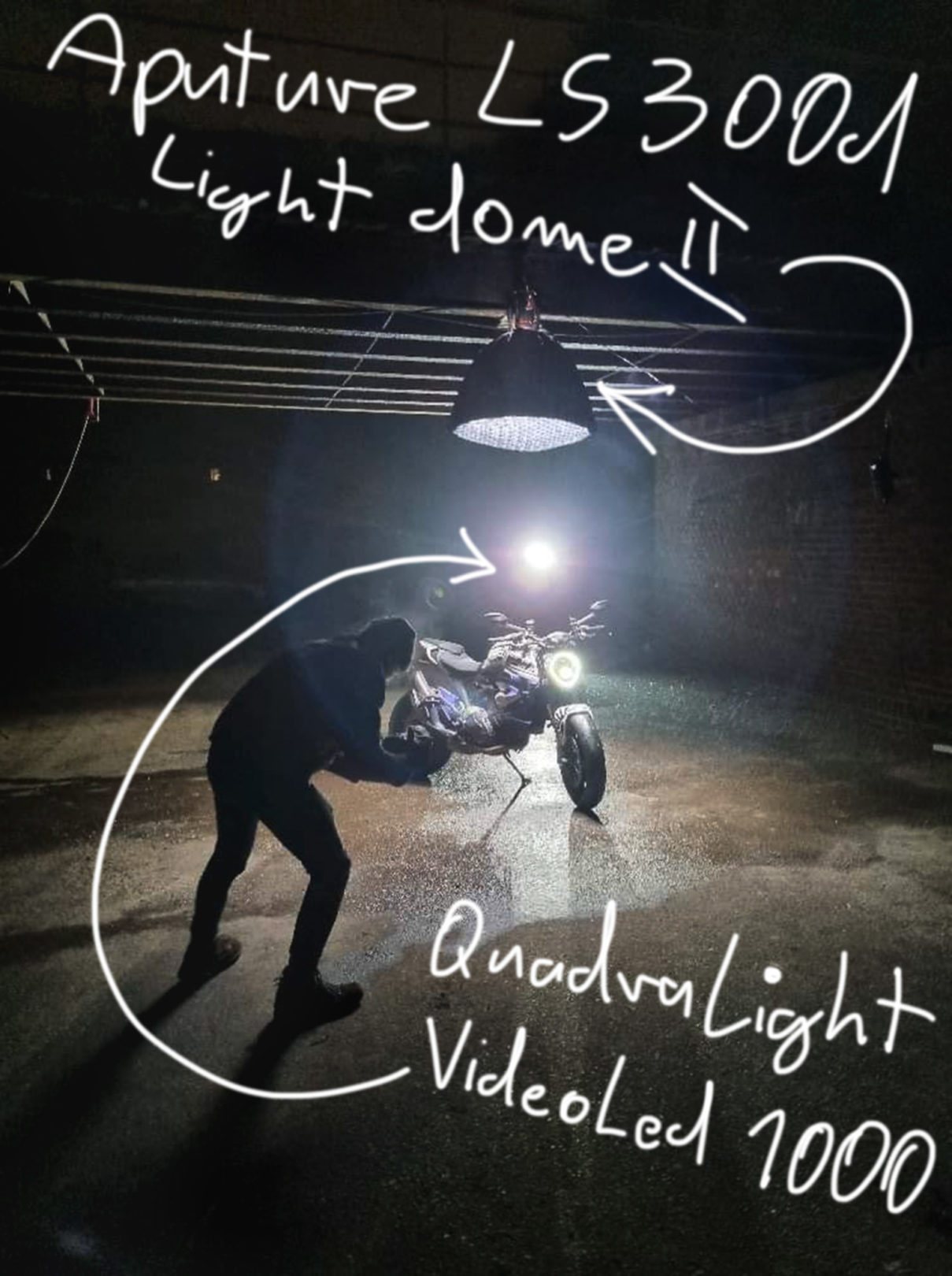 Technical stuff:
Because we were taking both photos and videos, I was using 2 LED lights:
– main light from the top Aputure LS 300D Mk2 through Light Dome II with grid
– contra light from behind Quadralite Videoled 1000 with standard head
I shot the whole thing with Canon R5 and Canon RF 14-35 f4 IS + Canon RF 70-200 f2.8 IS lenses.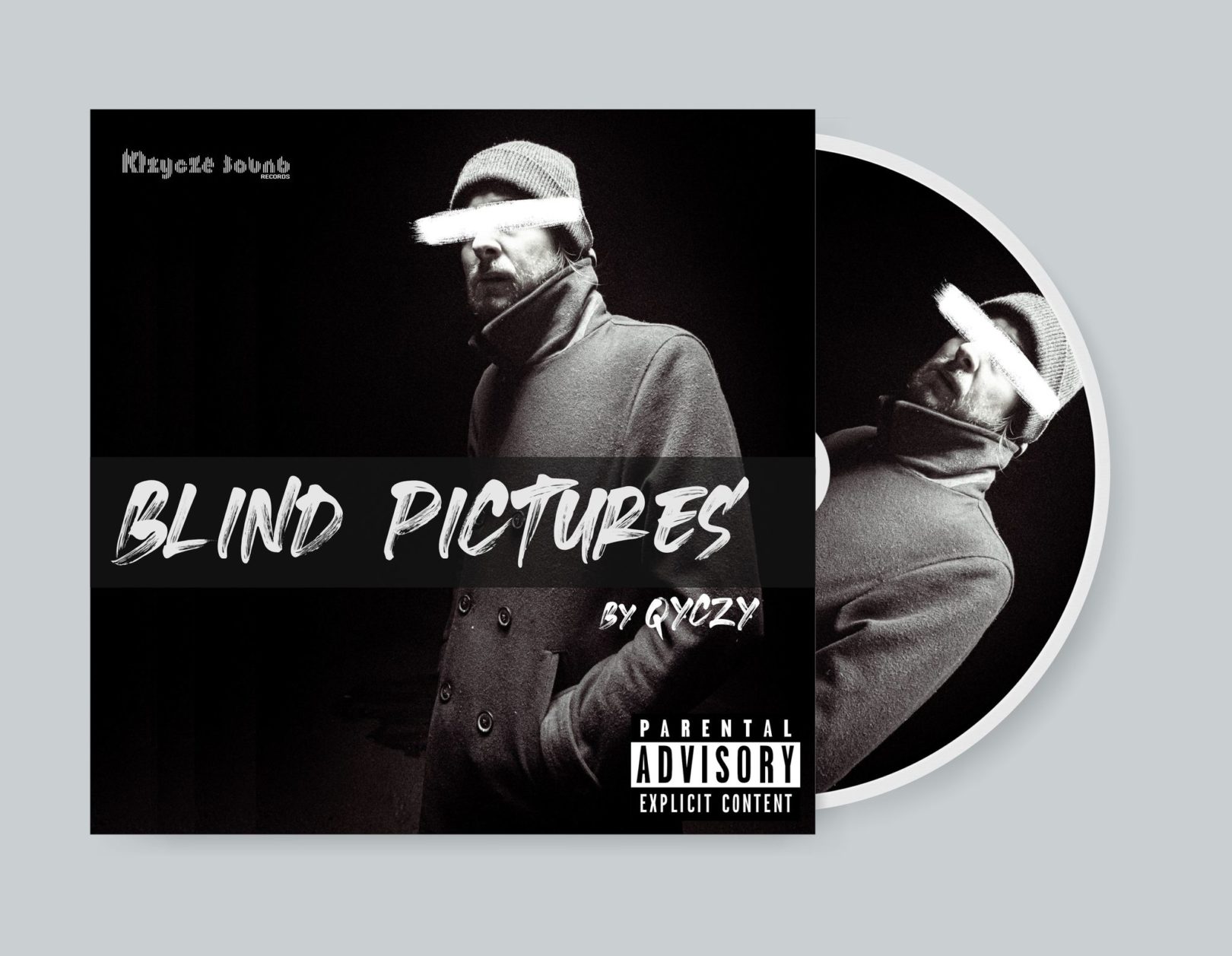 Bonus
Between the shots Staszek took a quick photo of me with his phone, and after he decided it looks like a rap album cover, he made this project.