Sensual photoshoot with Dominika
Hello fellow Blogreaders!
Some time ago I had a chance to realize a sensual photoshoot with Dominika. The photoshoot consisted of 3 stylizations Dominika prepared. She was also responsible for the hair and make up – a real one-man band! The whole session took place in Studio Gwiazda. You can find the technical stuff at the end of this post.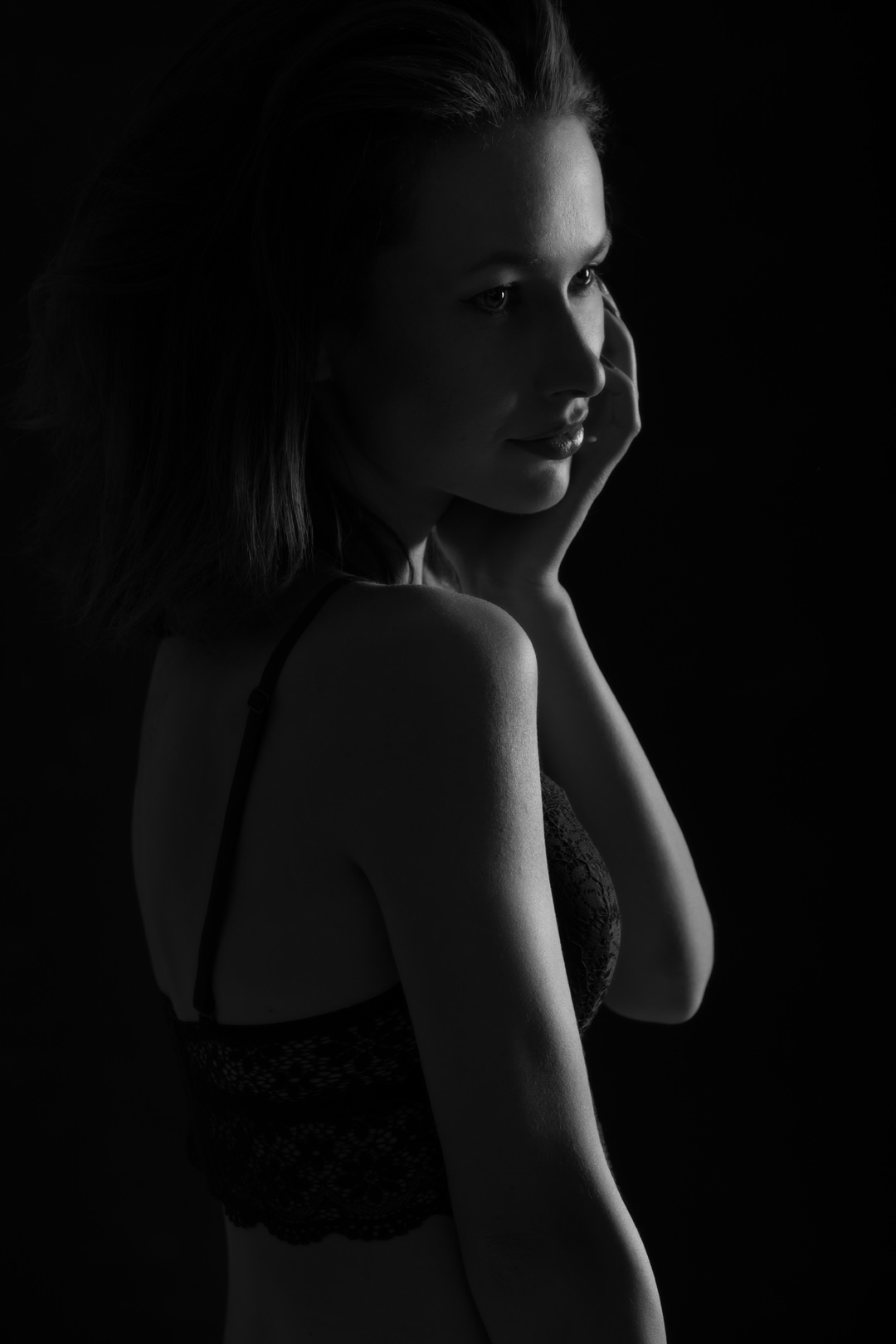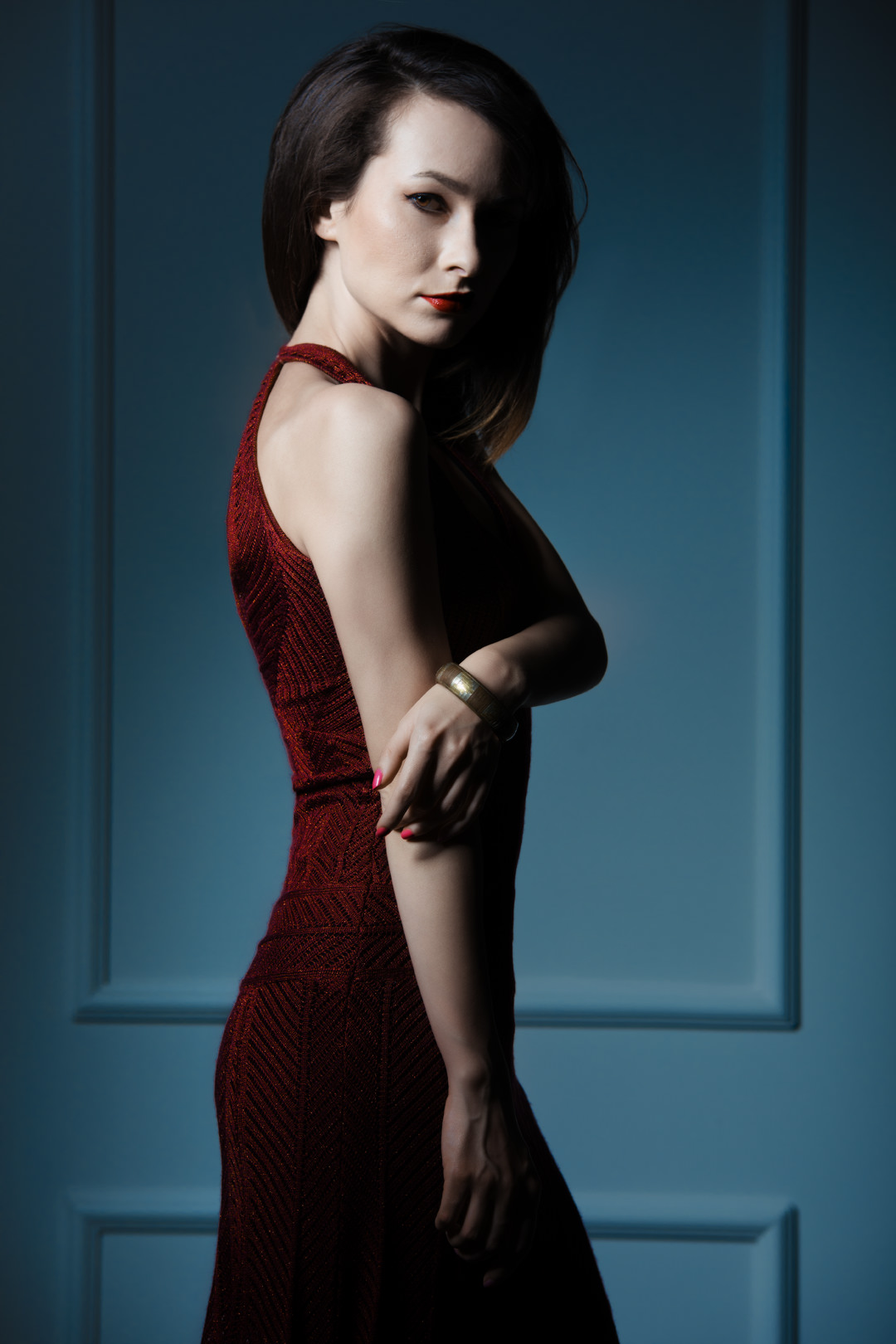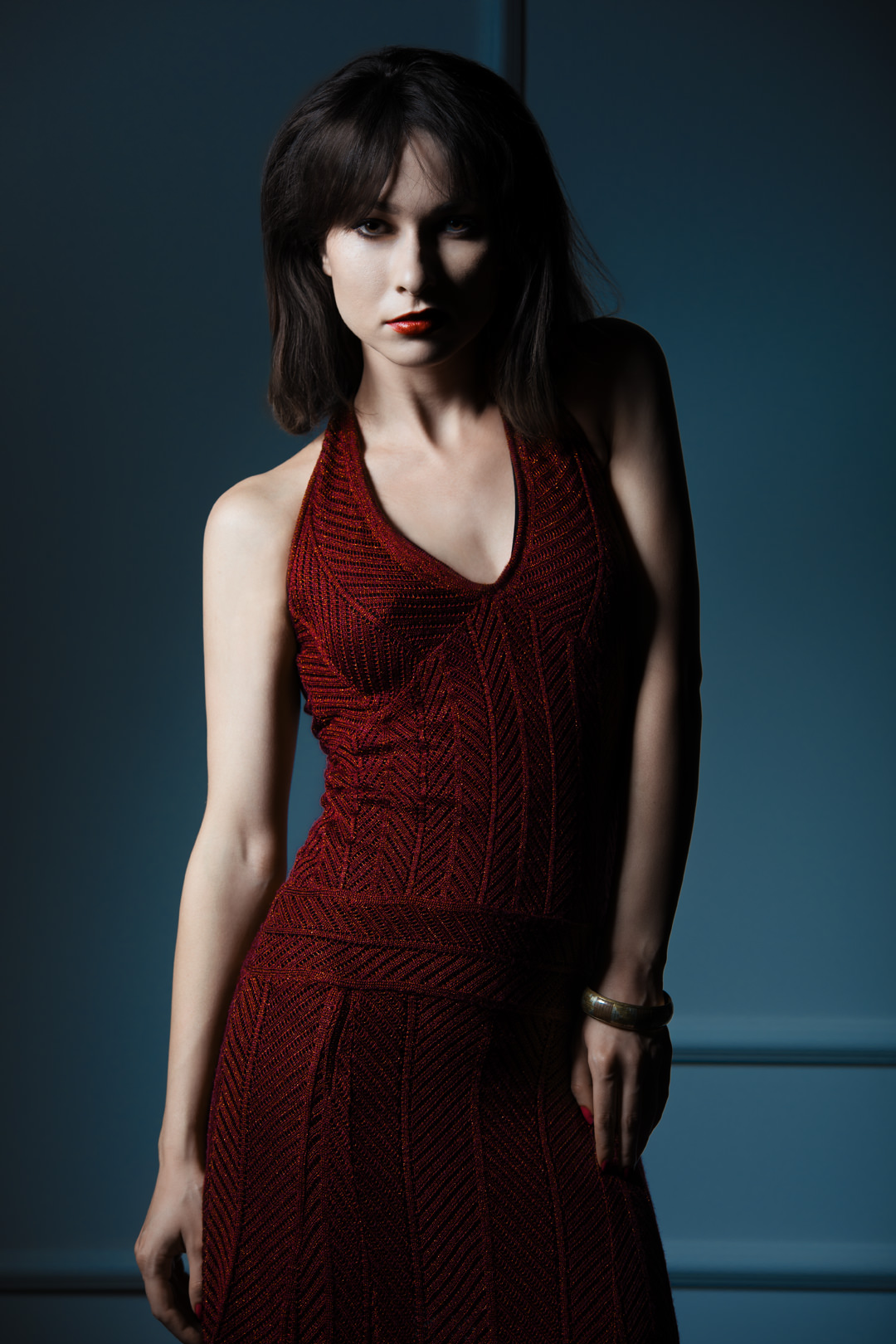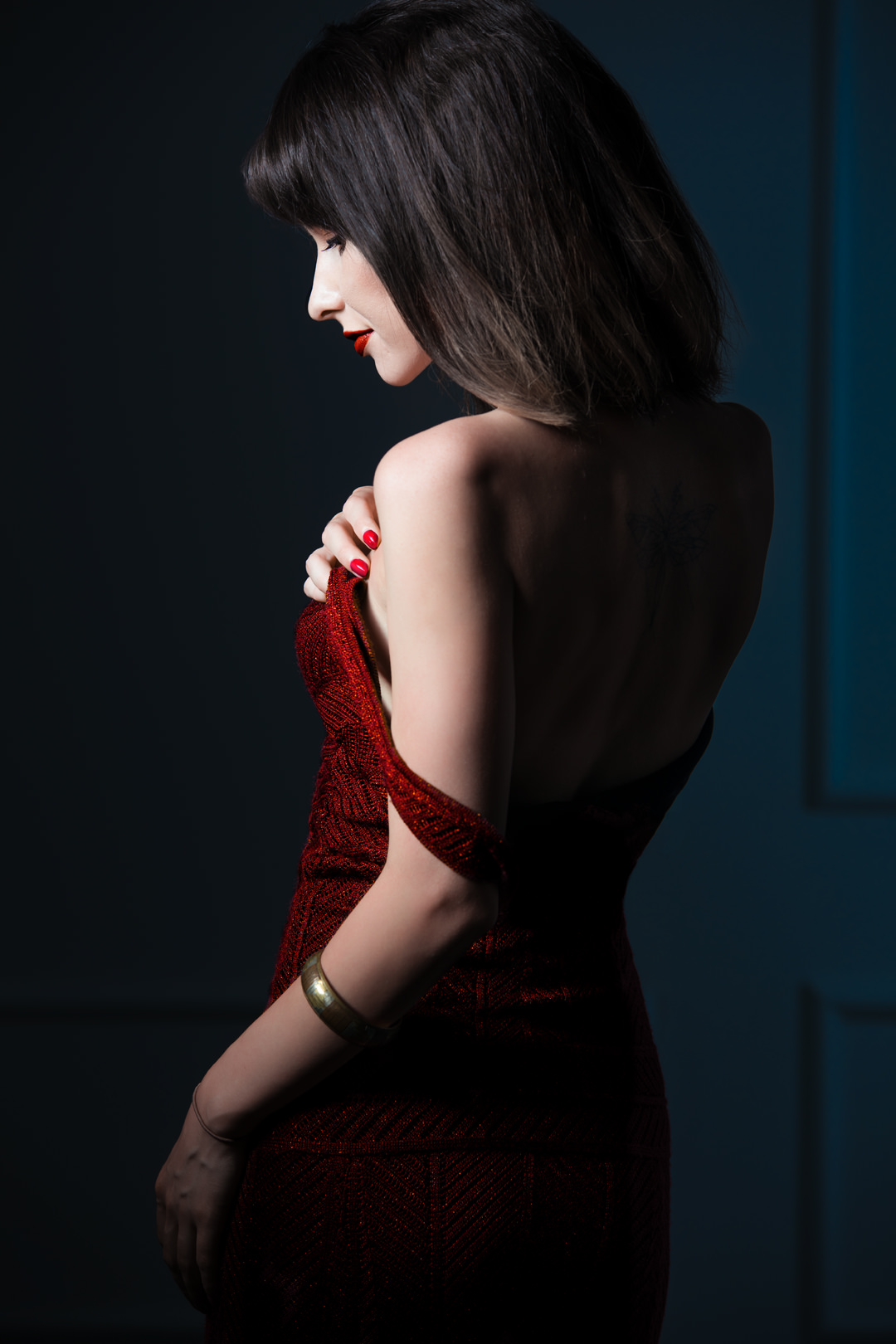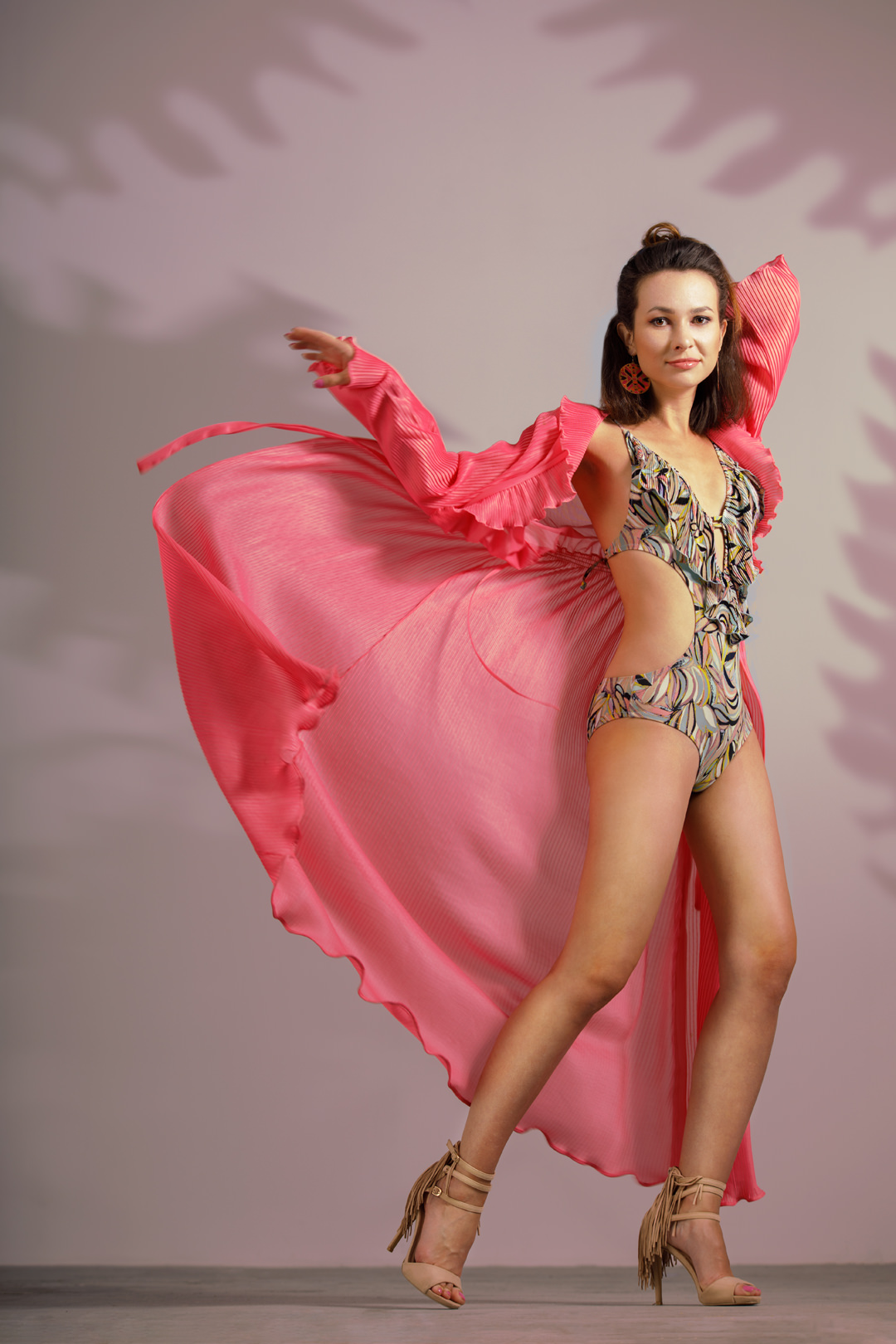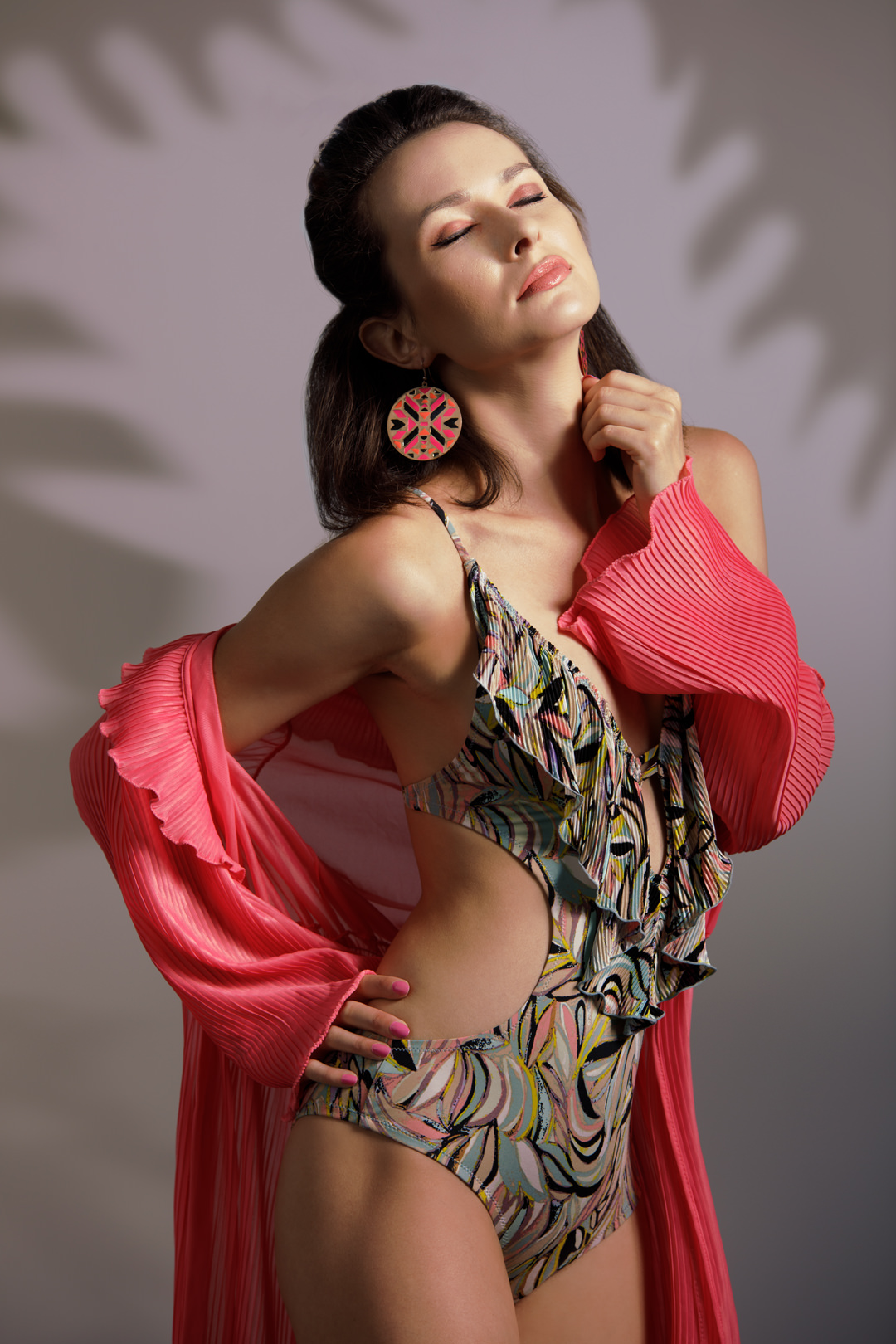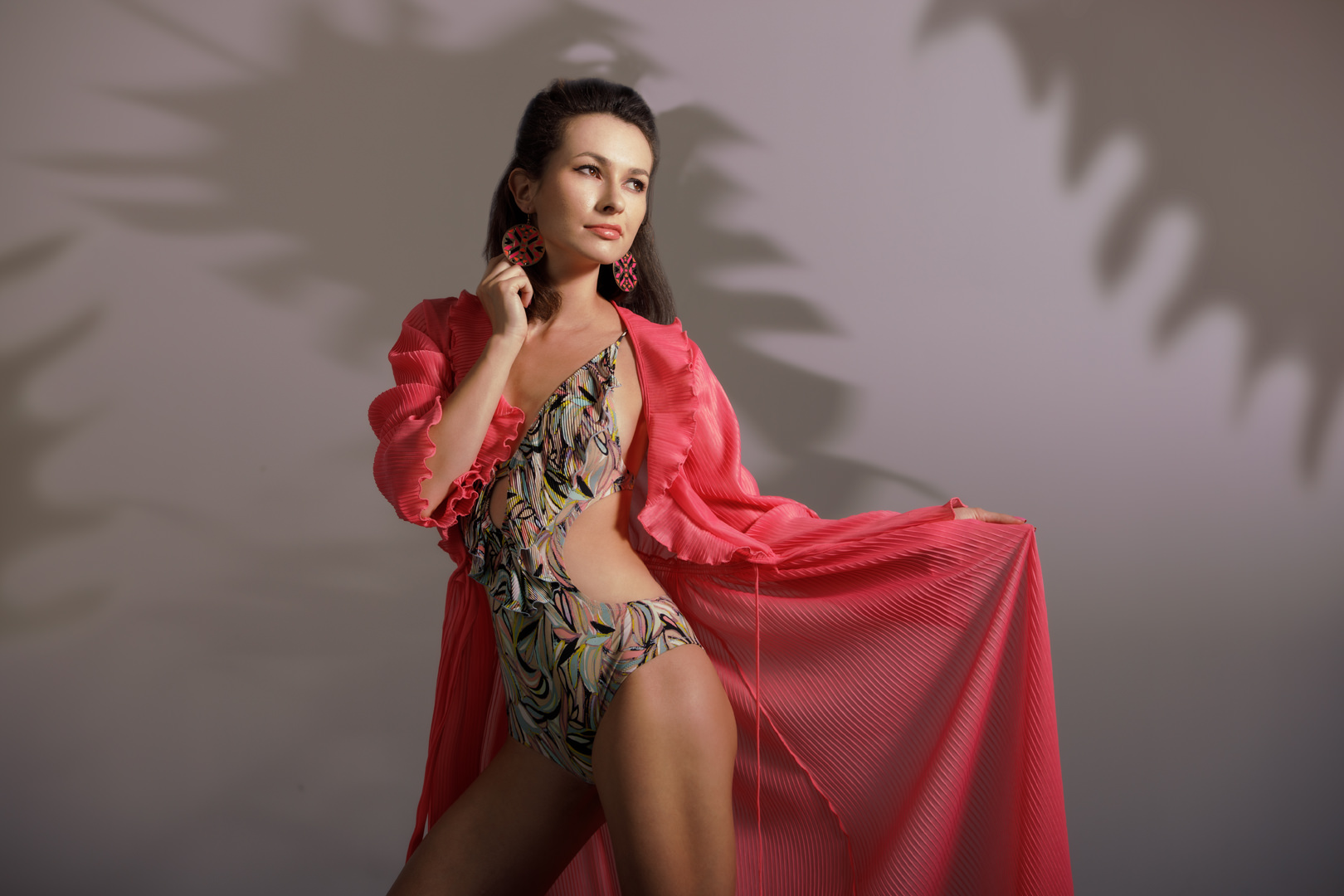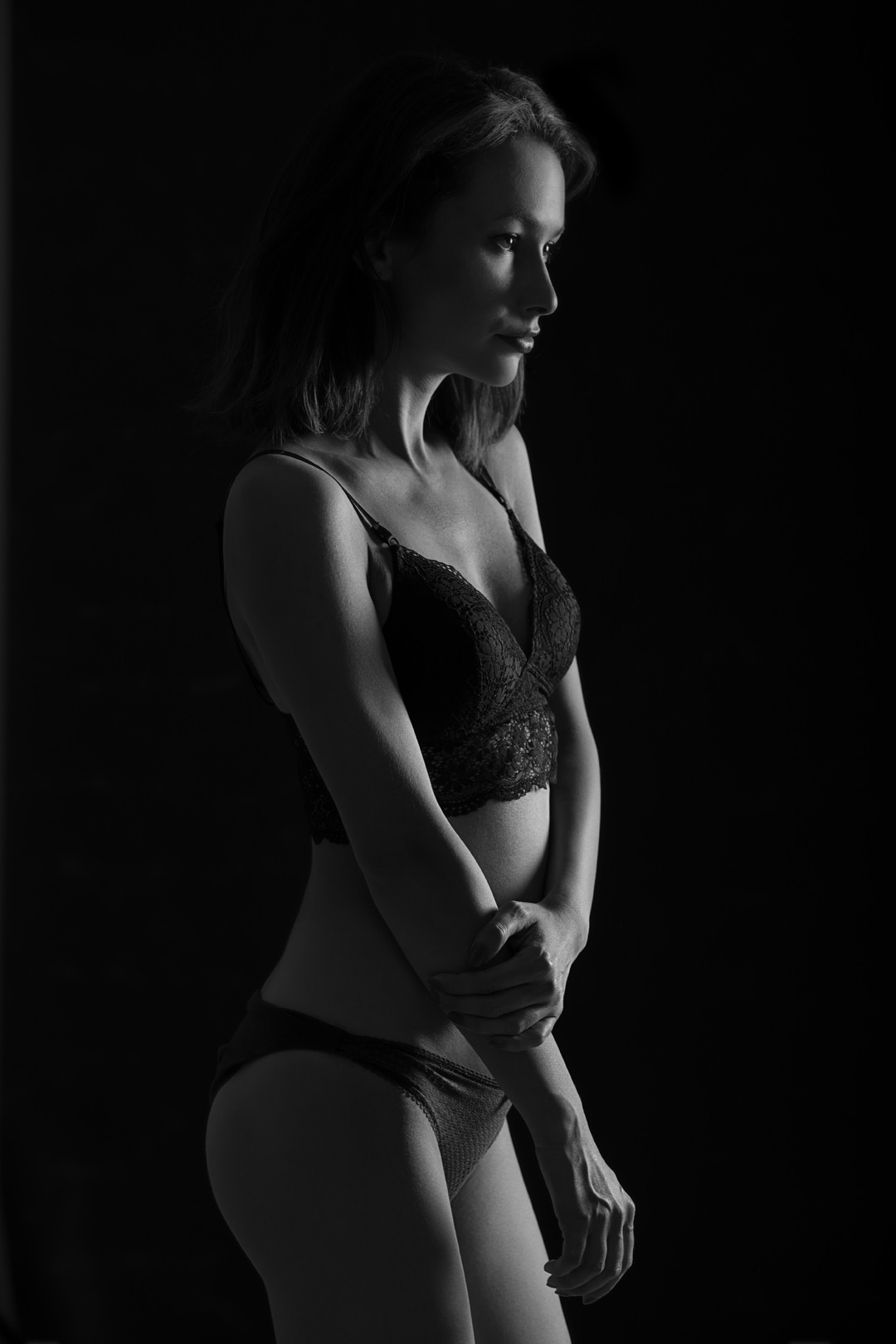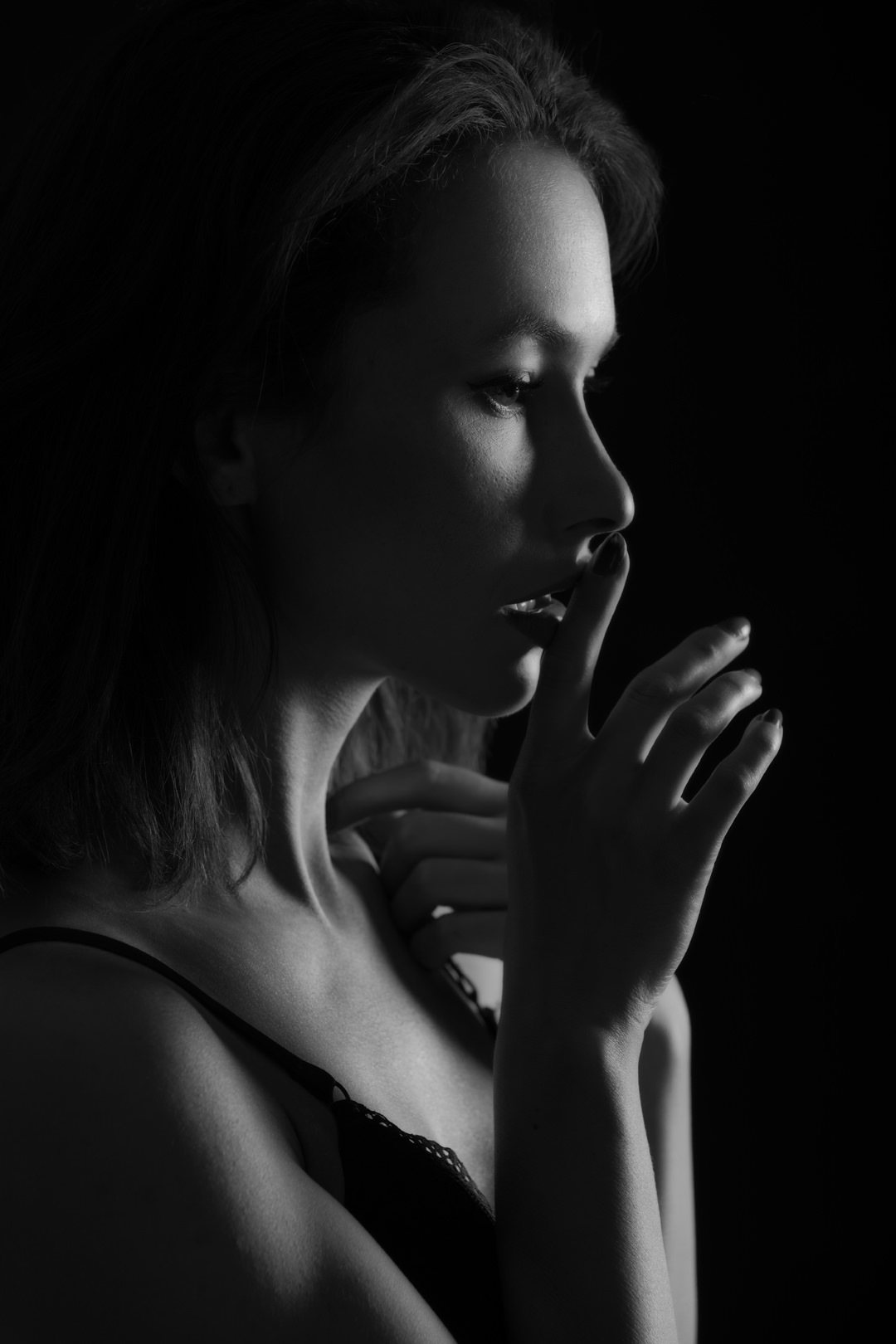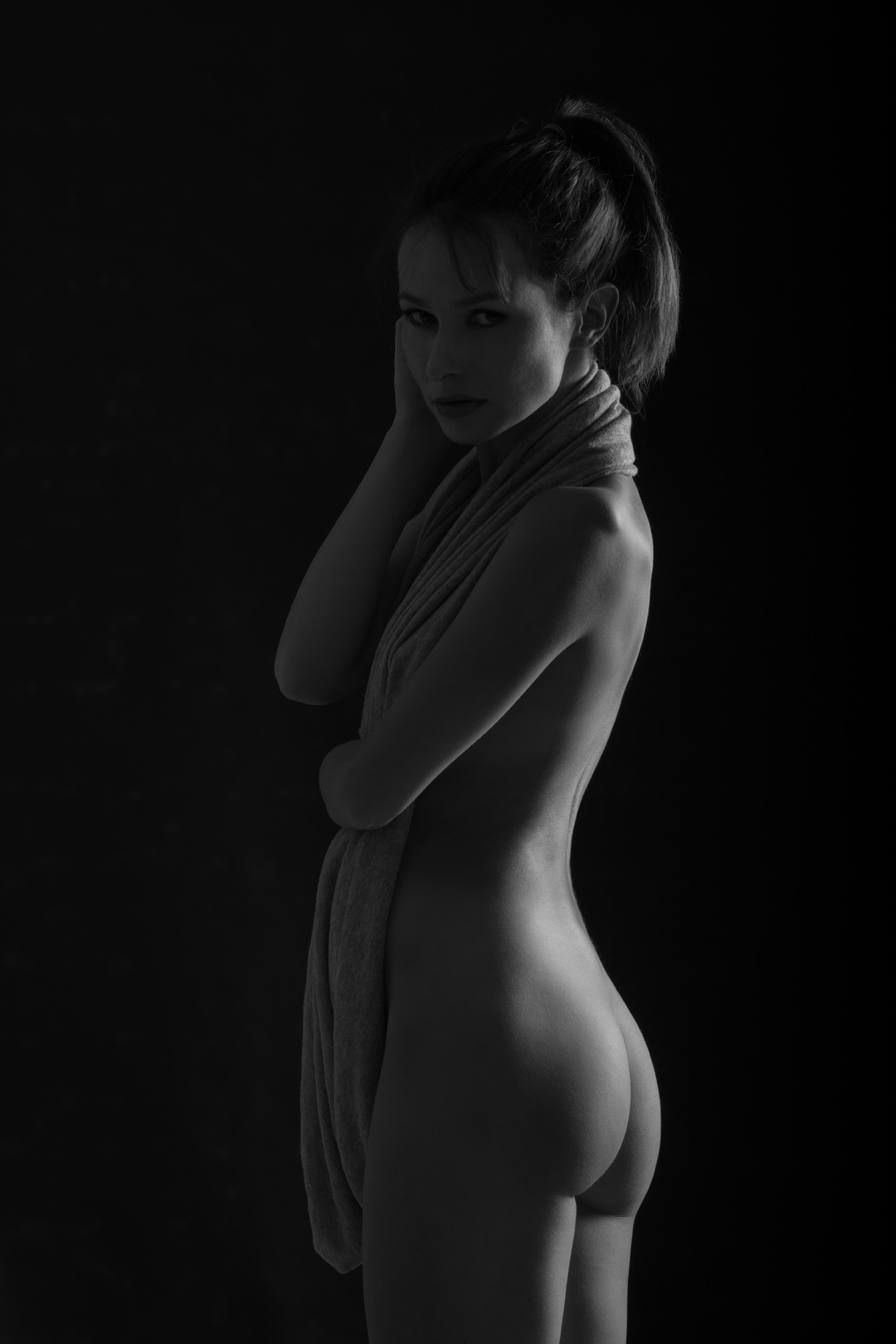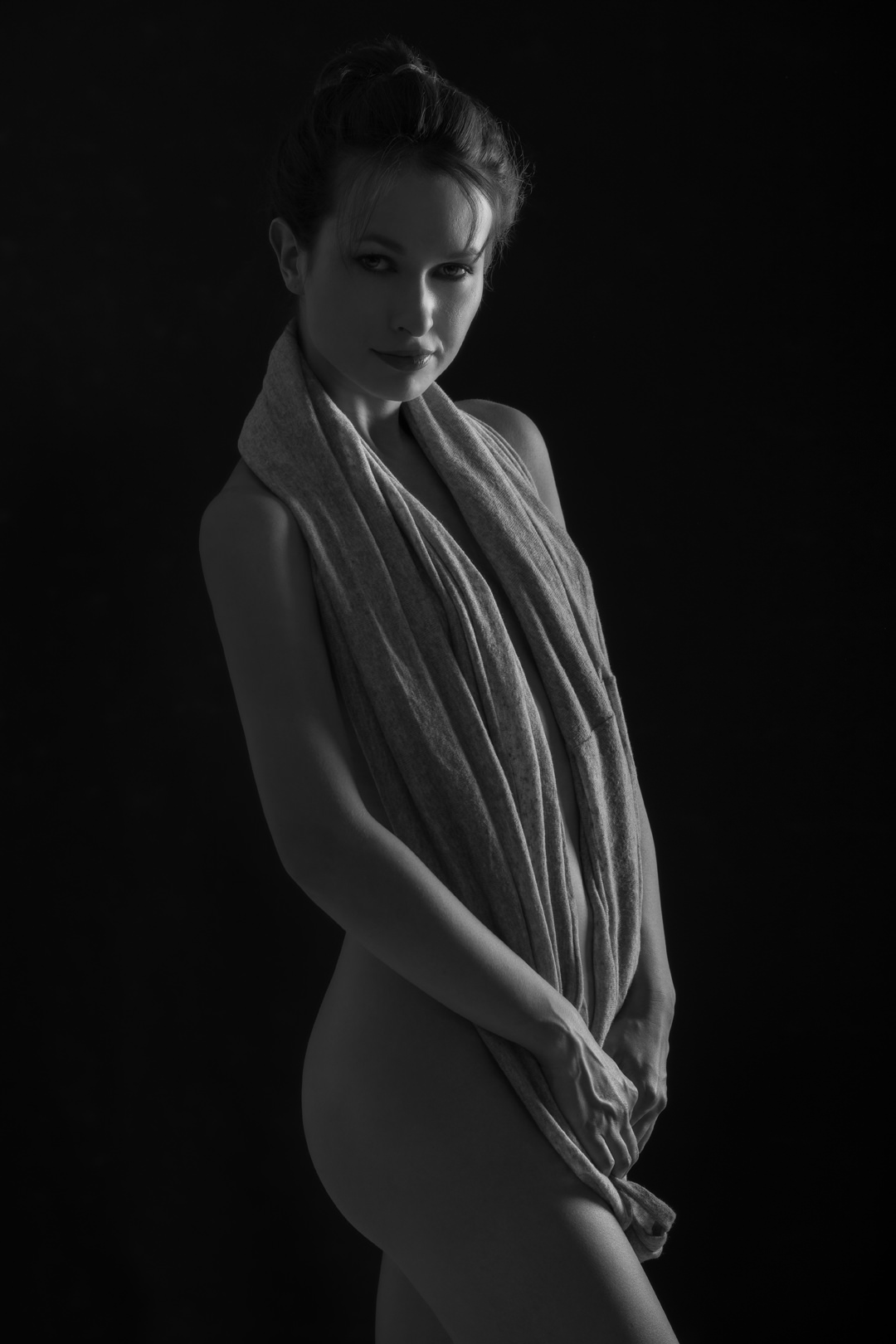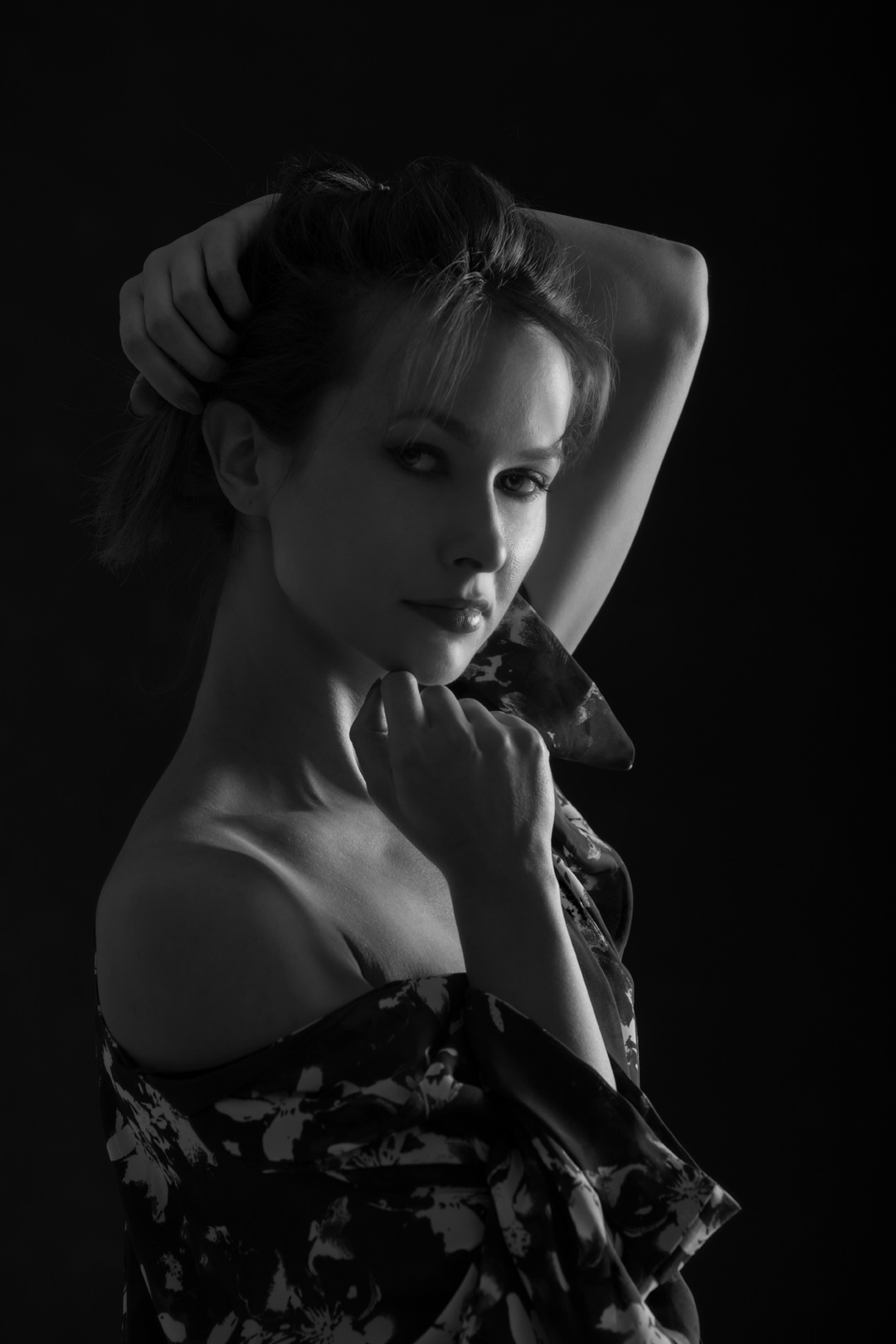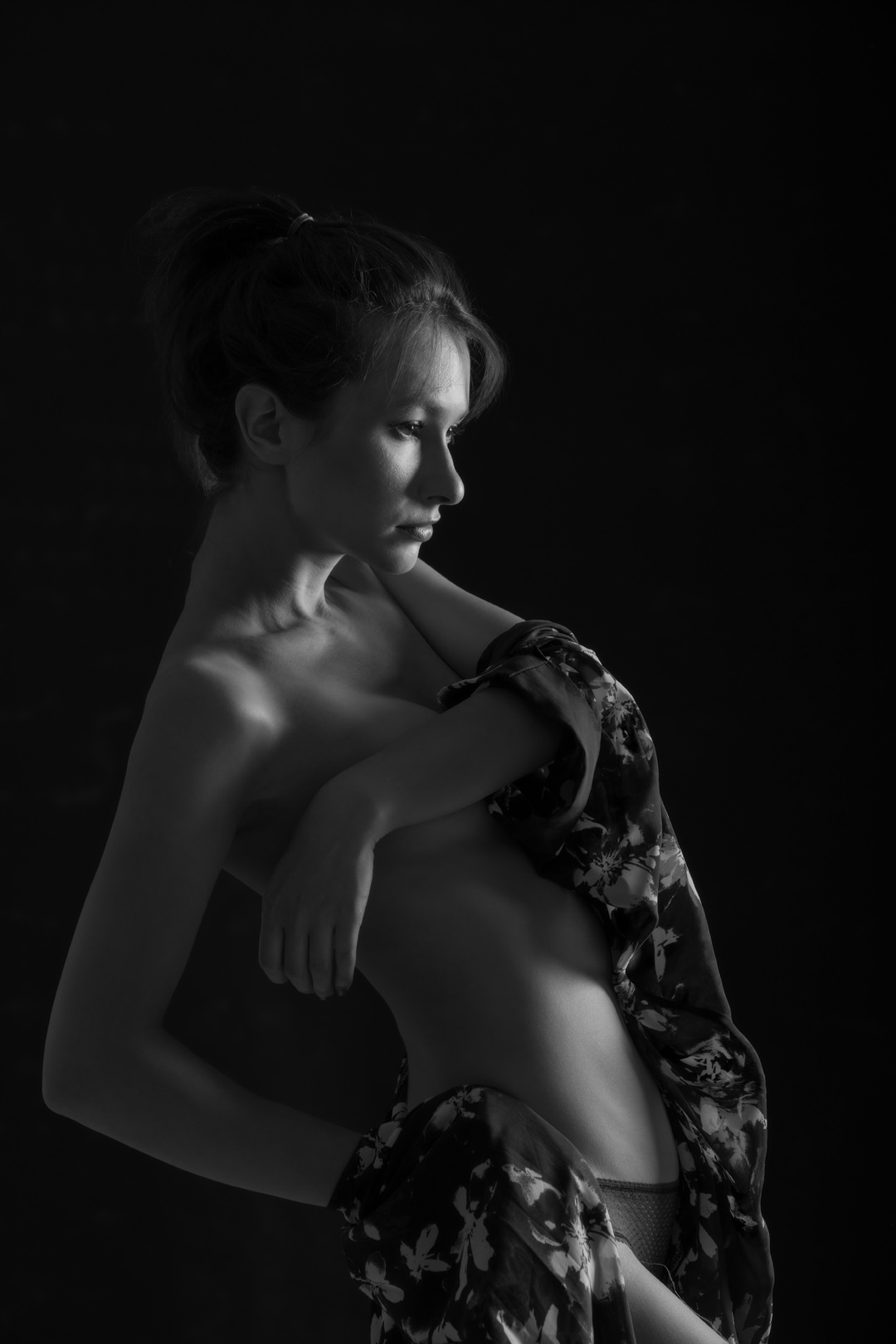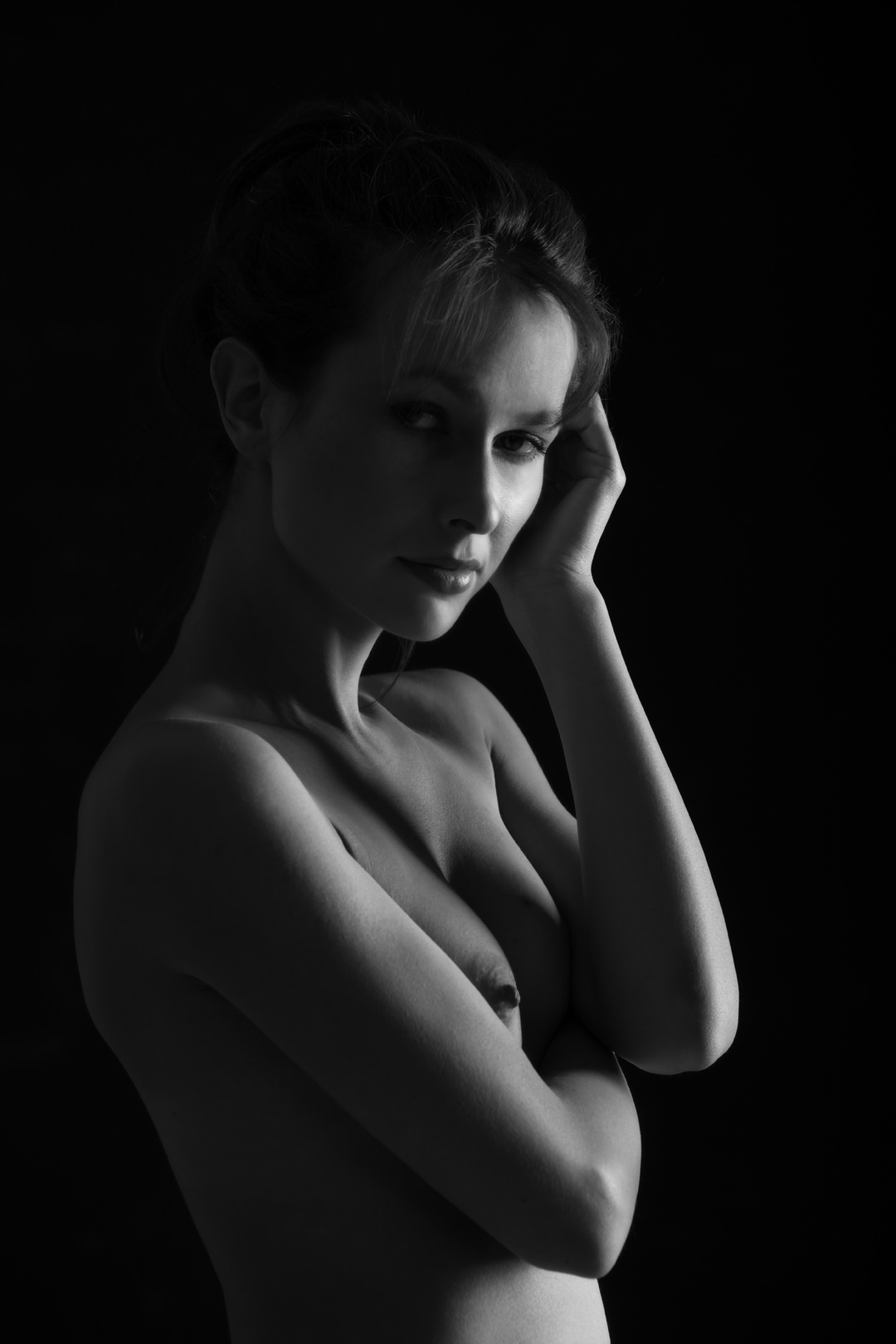 Technical stuff
– red dress – I used a 60x80cm softbox with a diffuser that was standing on the left side of the model. On the photo where you can see gently defined back I added a lamp reflecting from black screens, and the background was a wall with scenography that was already in the studio – see diagram below: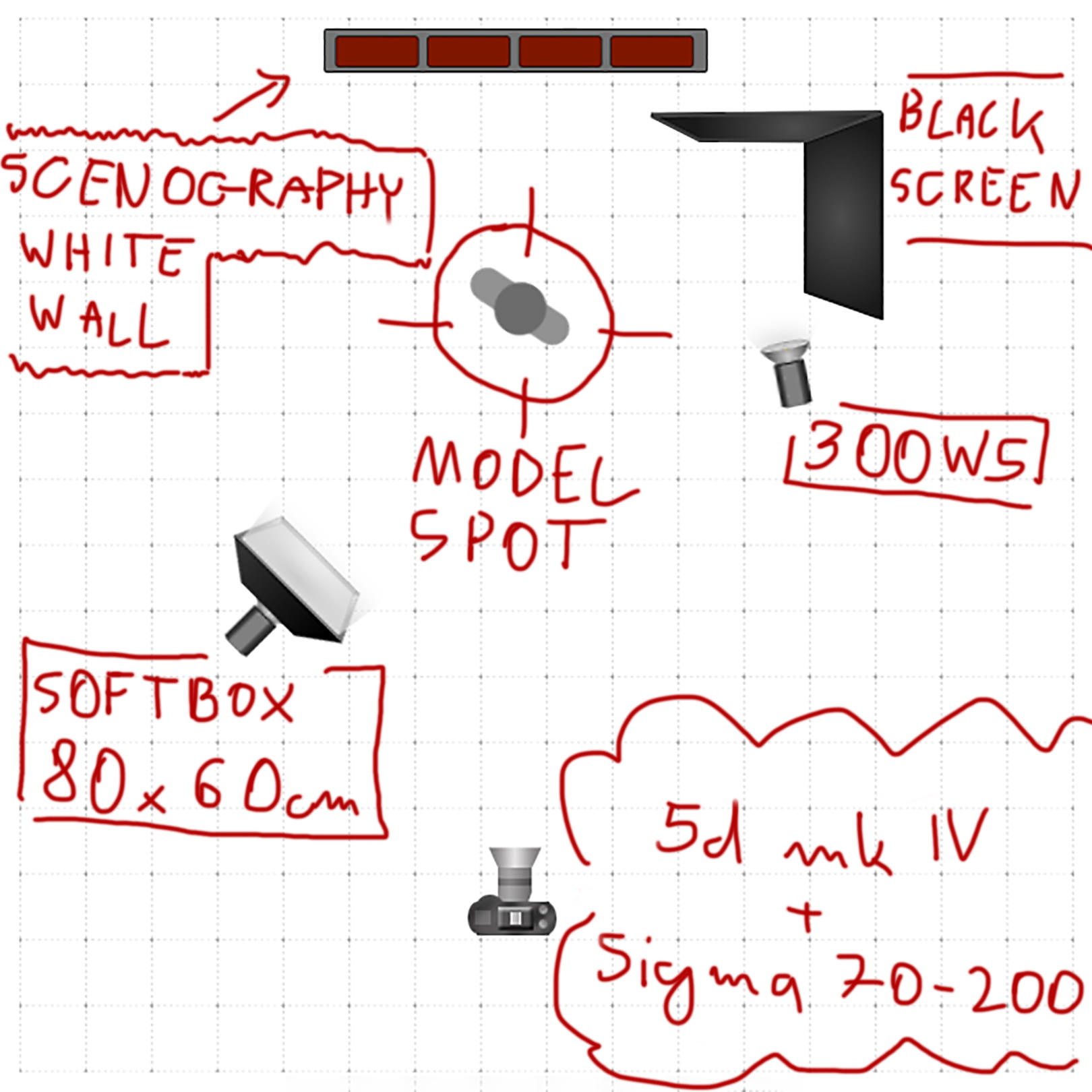 – swimsuit – this is the most interesting set of the day, we used 2 different lights in 2 different areas – one for the background and one for the model. The main light was a silver octa 120cm without any diffuser. As the fill light I used a second lamp that was reflecting the light from the studio wall, it also filled the shadows on the model's body. For the background we used an additional lamp that was shining through palm tree leaves shaped cardboards attached to stands, see diagram below: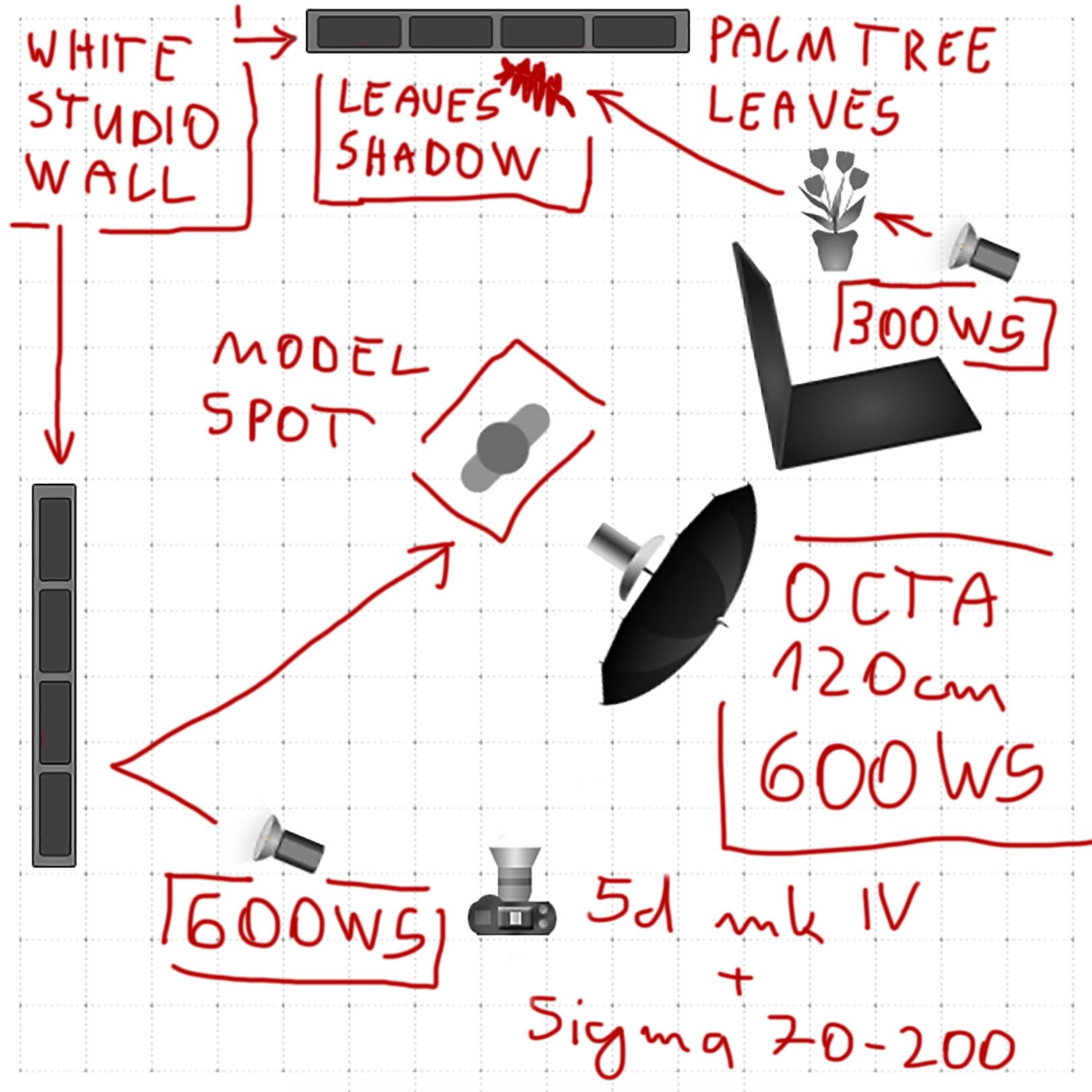 – lingerie and act – I came back to the 60x80cm softbox with a diffuser, but this time I placed it behind the model, which allowed me to bring out the body, and give some mysterious, sensual feel to the photos, see diagram below: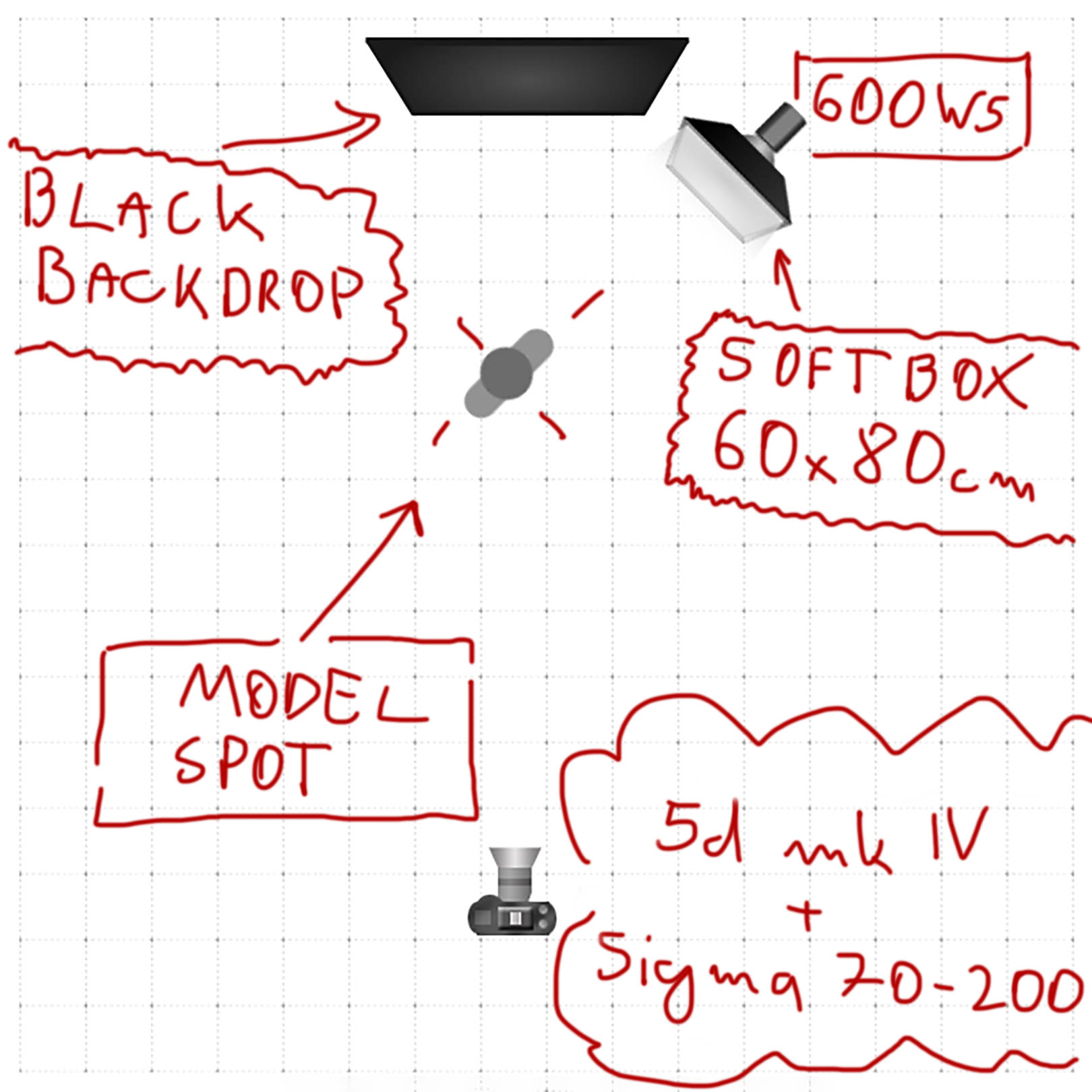 All the photos were taken with Canon 5d mark IV + Sigma 70-200 2.8L, aperture f5.0 – f6.3 and the focal length between 135 and 200mm. Time was always 1/200 – the shortest sync time for lamps on my camera.