Hand. Cannot. Erase. part.II Visuals
Hello fellow Blogreaders!
Today a post that many of you have been waiting for. There was a little preview of it in my previous post, but only now, after the show in Łódź, I can officially show you what I've been working on for the last six months. All Steven Wilson's fans know that his concerts are masterpieces, but on his current tour there is not only fantastic music, but also a great visual show. There is a 11x4m led screen behind the stage, helping the fans get into the story Wilson tells – it's incredible! The tour began some time ago, and you can already find many concerts reviews, where the visualisations are warmly described. They are always just mentioned though, I'll try to describe them with more details. My description will be based on the yesterday's show in Łódź, hope you enjoy it.
The show begins with a few minutes long intro that changes seamlessly into 'First Regret' and '3 Years Older'. Directing and editing: Lasse Hoile, cinematography: Krzysztof Czechowski. Cast: Karolina Grzybowska, and in a couple of scenes me – in my role of a lifetime… I played an unloved boyfriend 🙂 All the pictures were taken in Poznań. Residential districts consisting of large blocks of flats were proudly represented by os. Orła Białego and os. Oświecenia. The tram scenes were taken in Pestka line, the dark station is the last stop on os. Sobieskiego. Other shots were taken near the Old Market Square, Plac Wolności, Marcinkowski Park and the Main Station.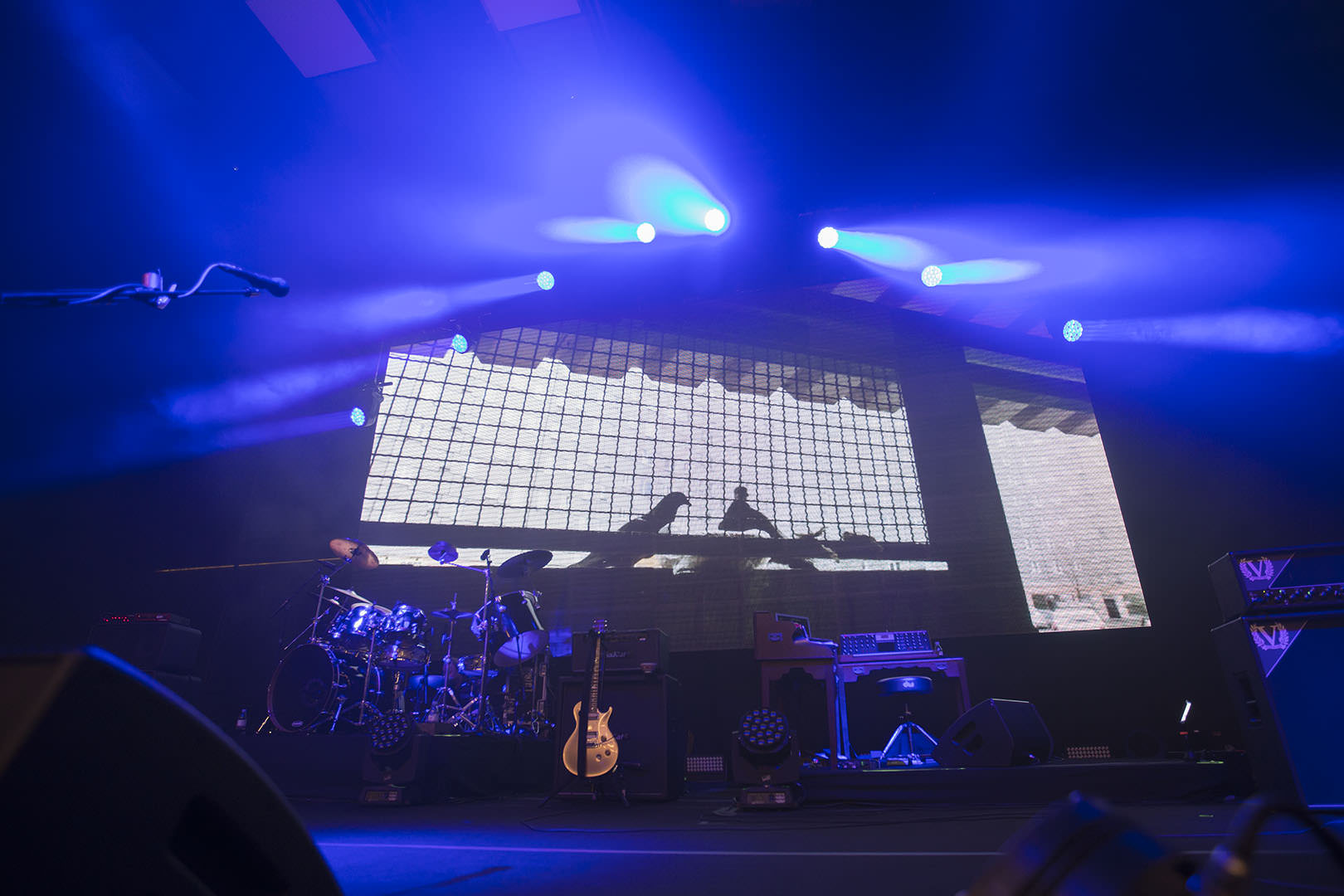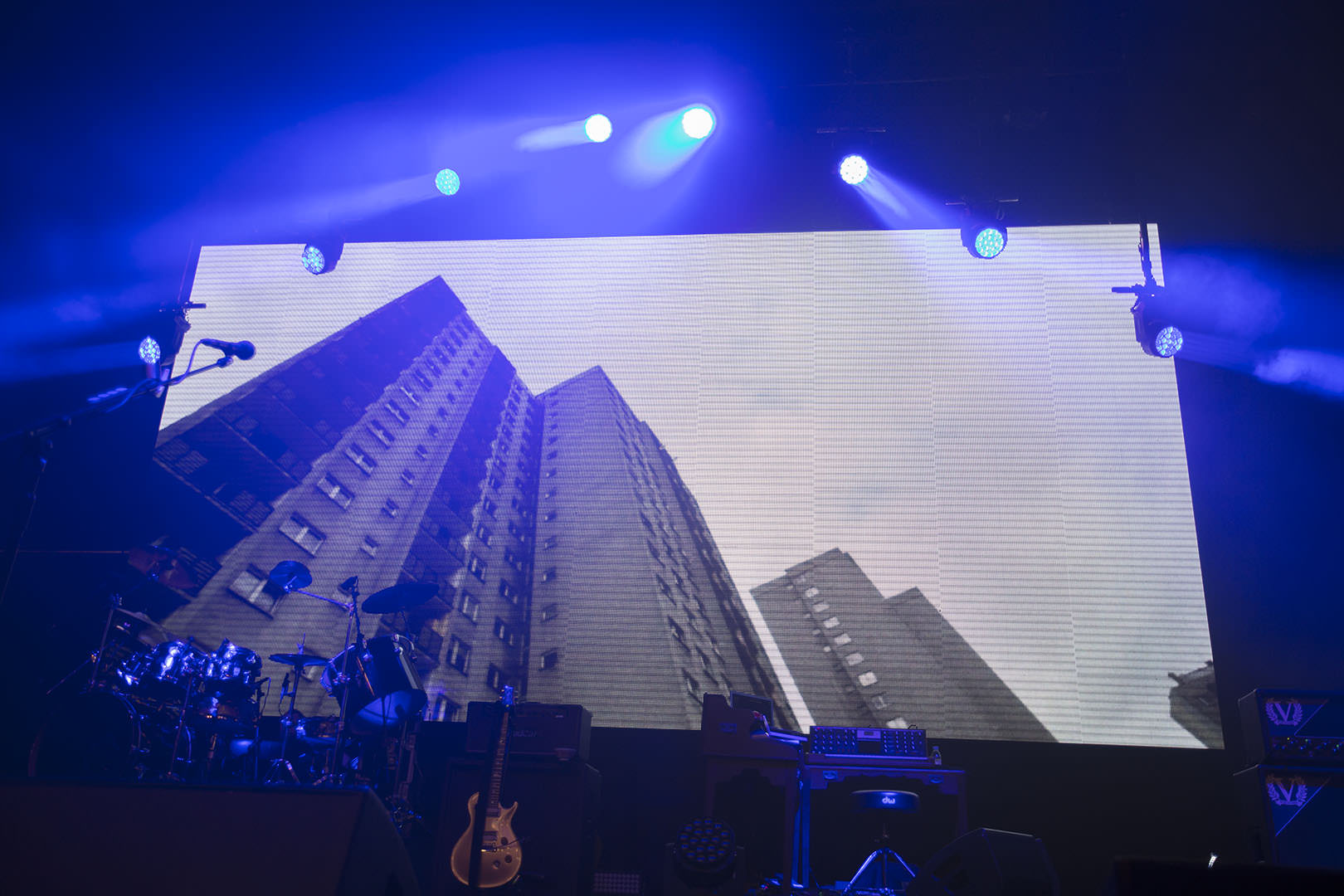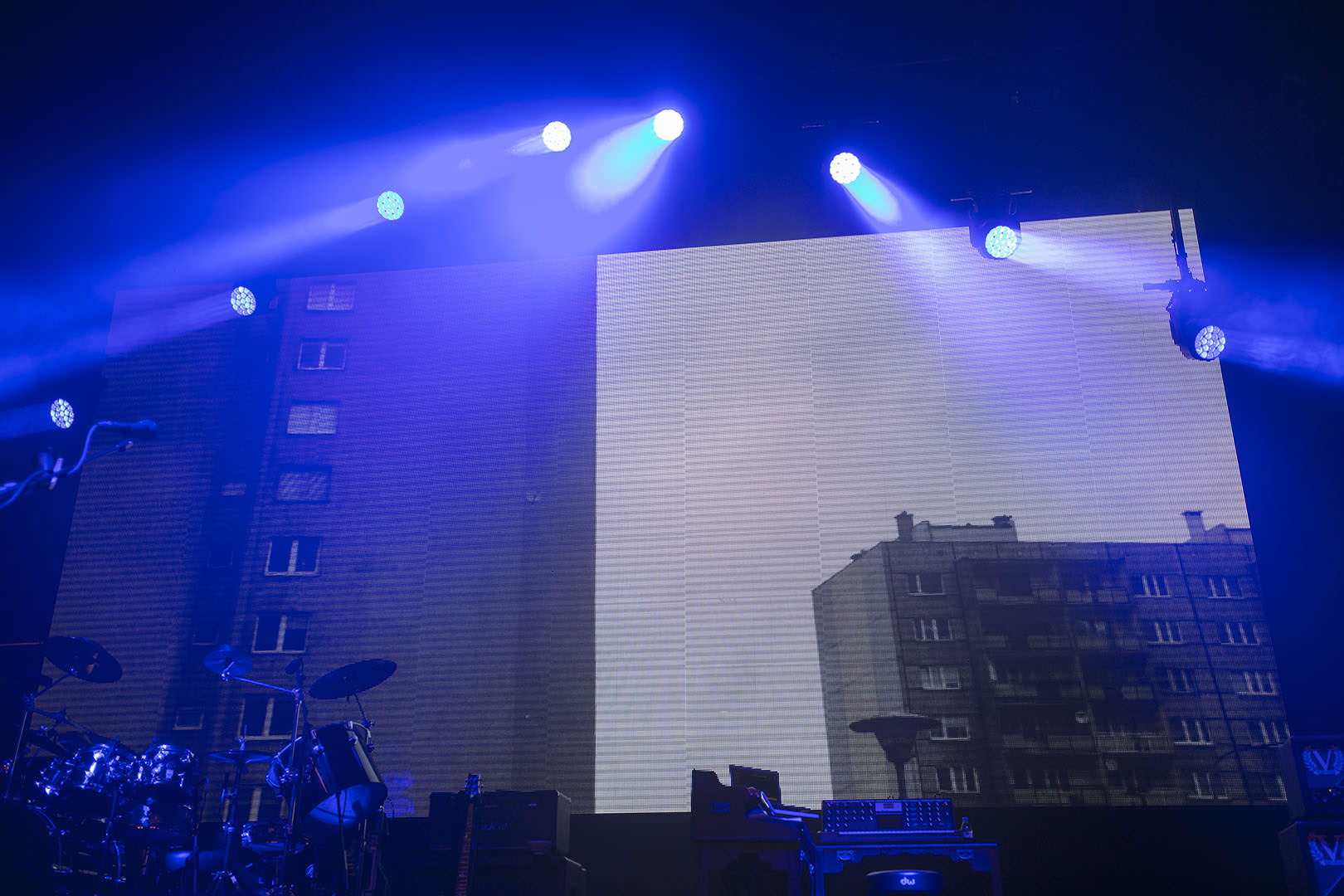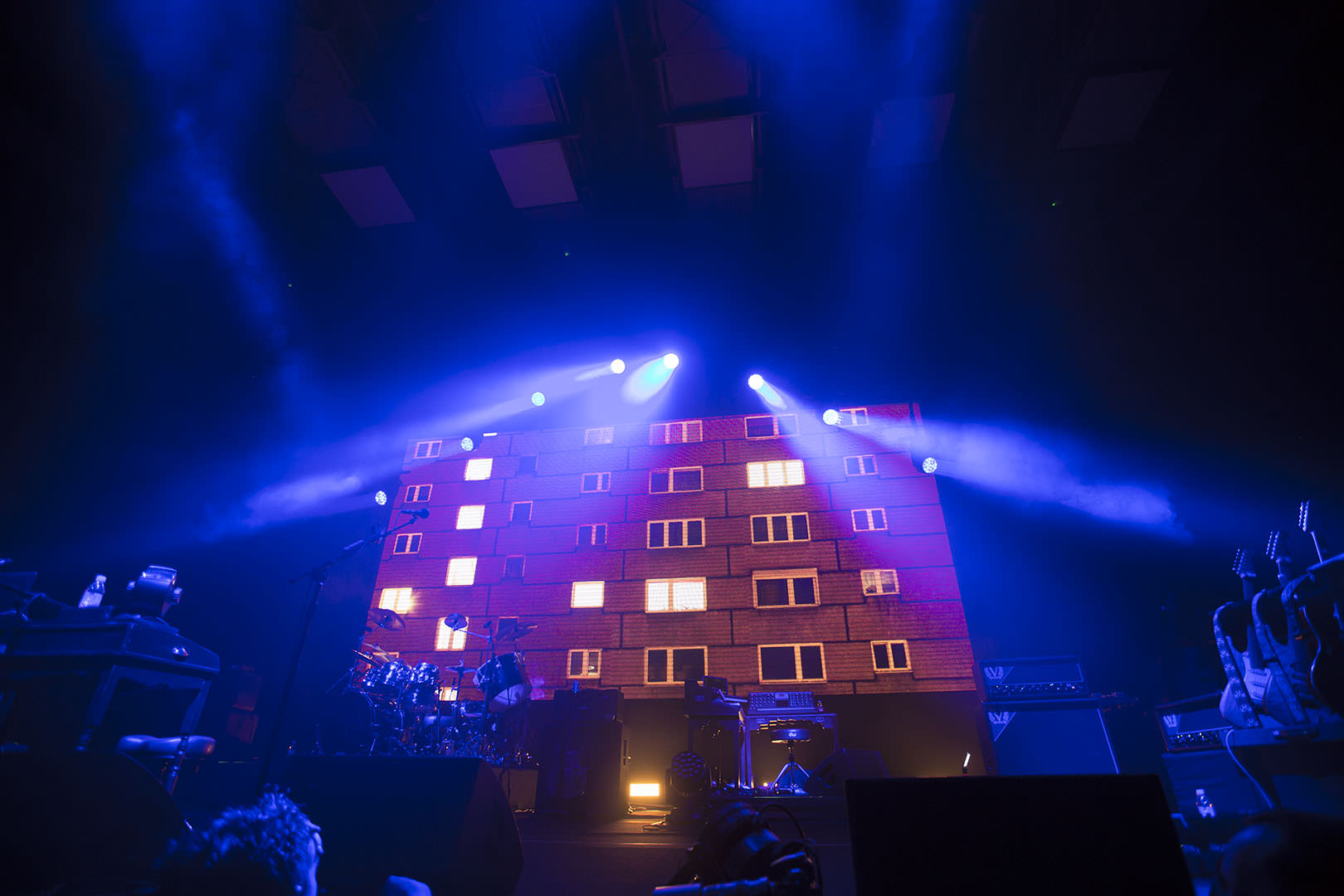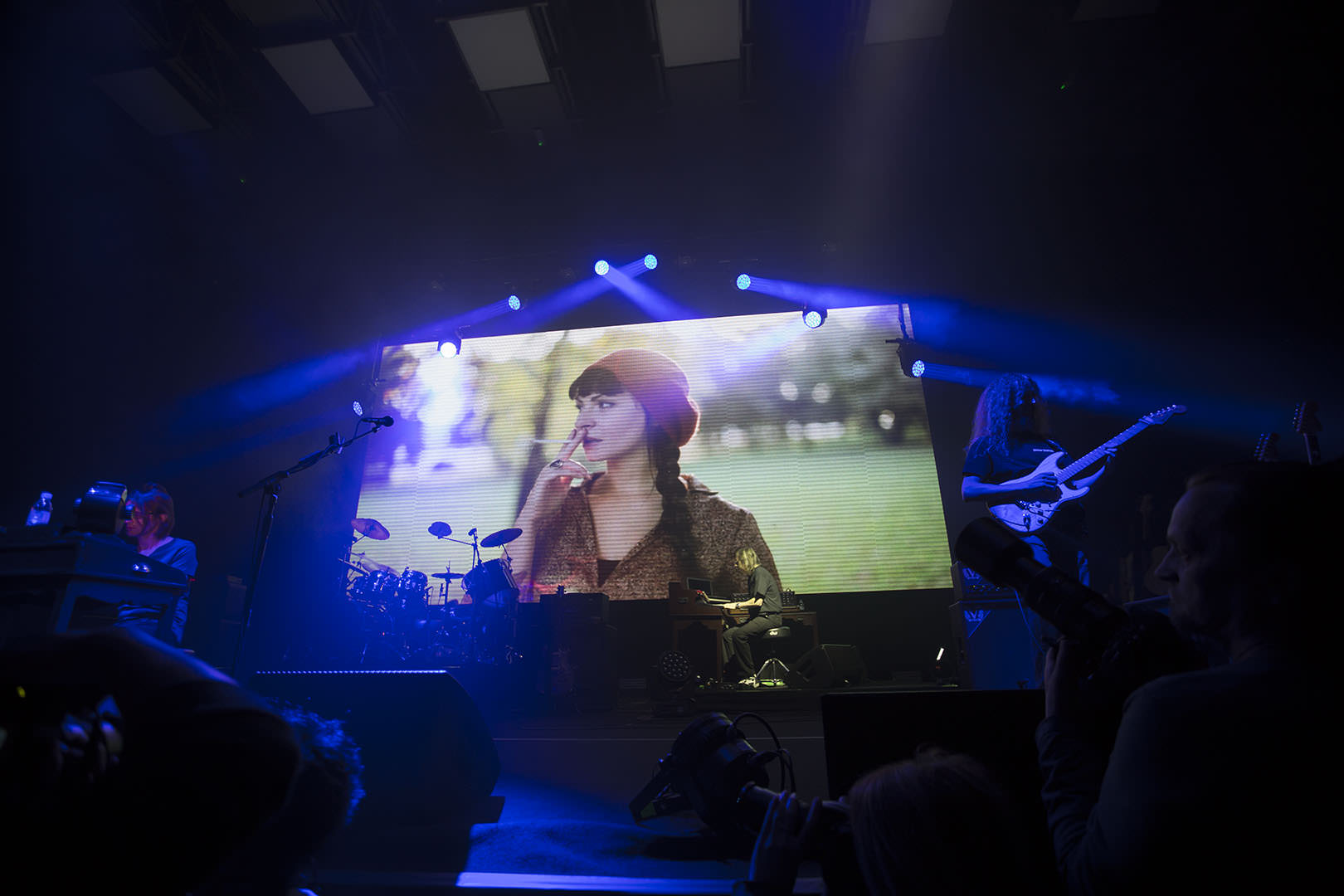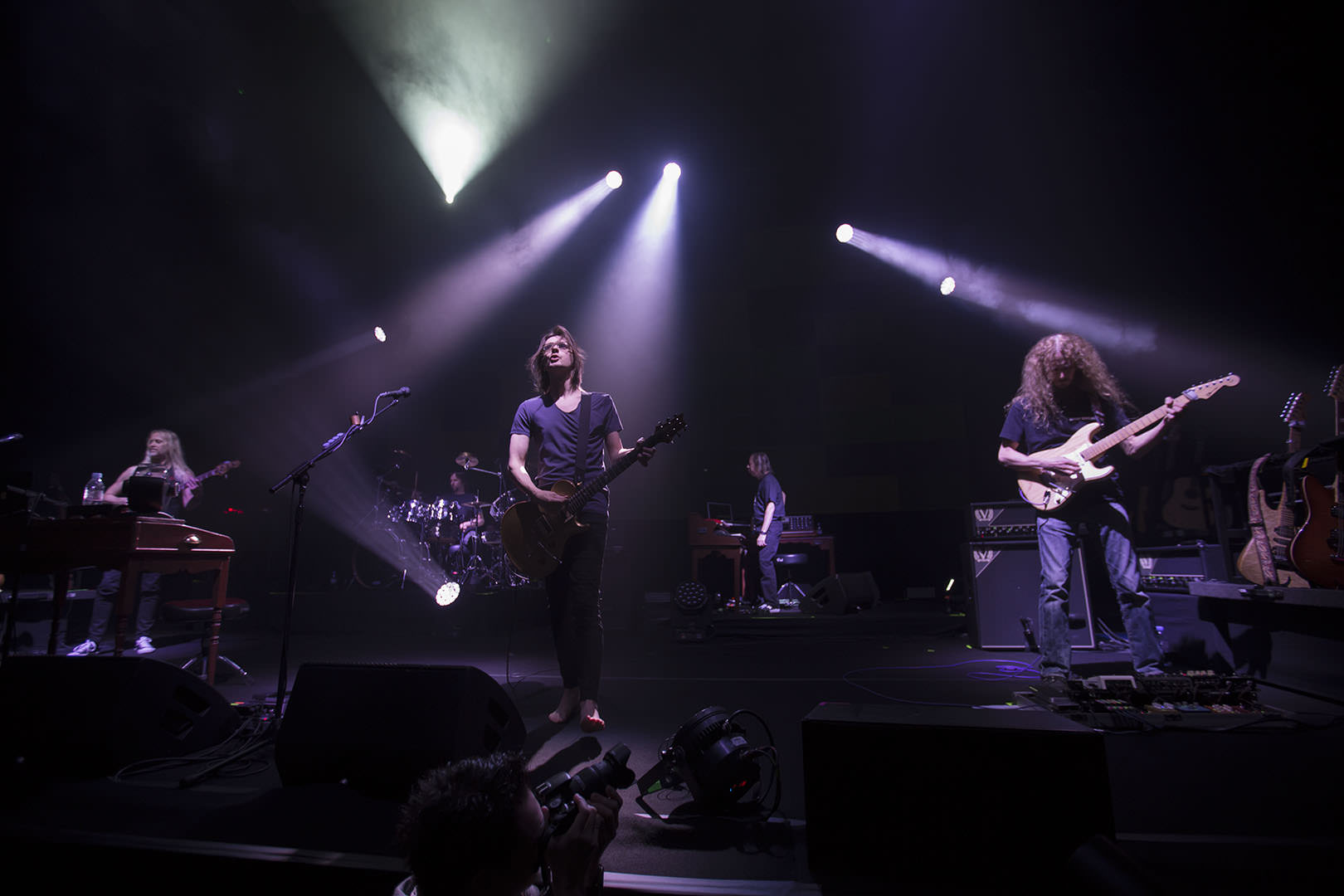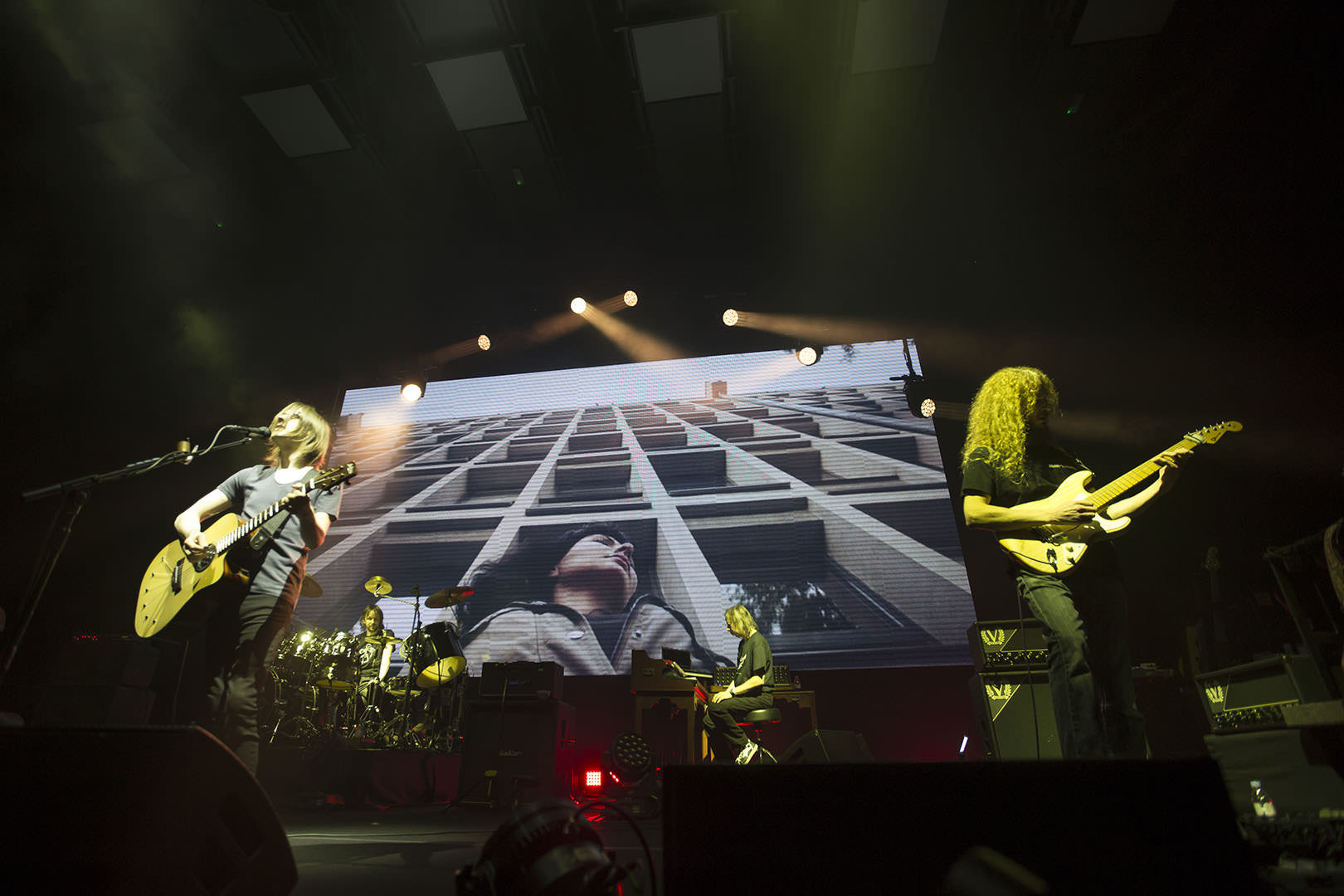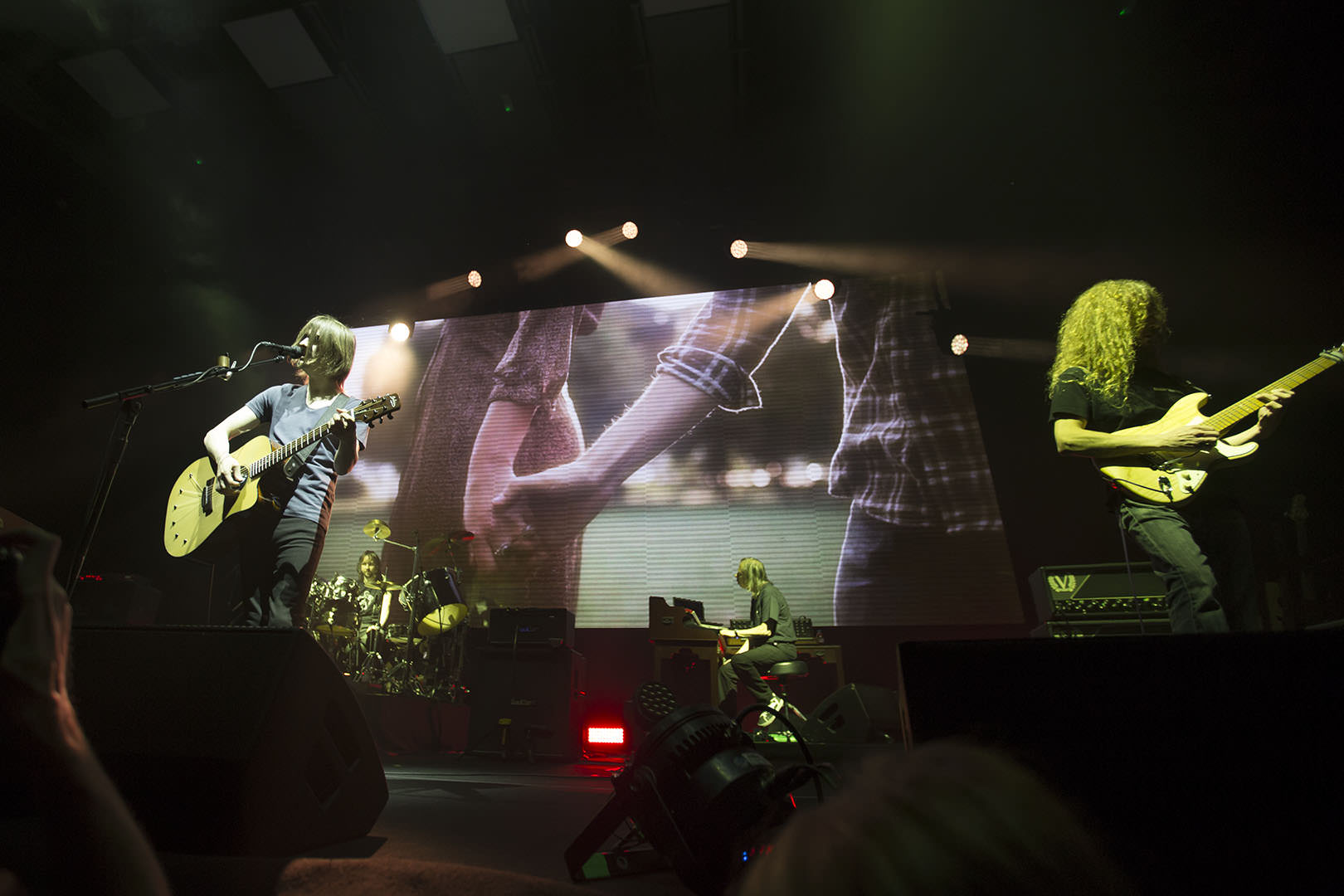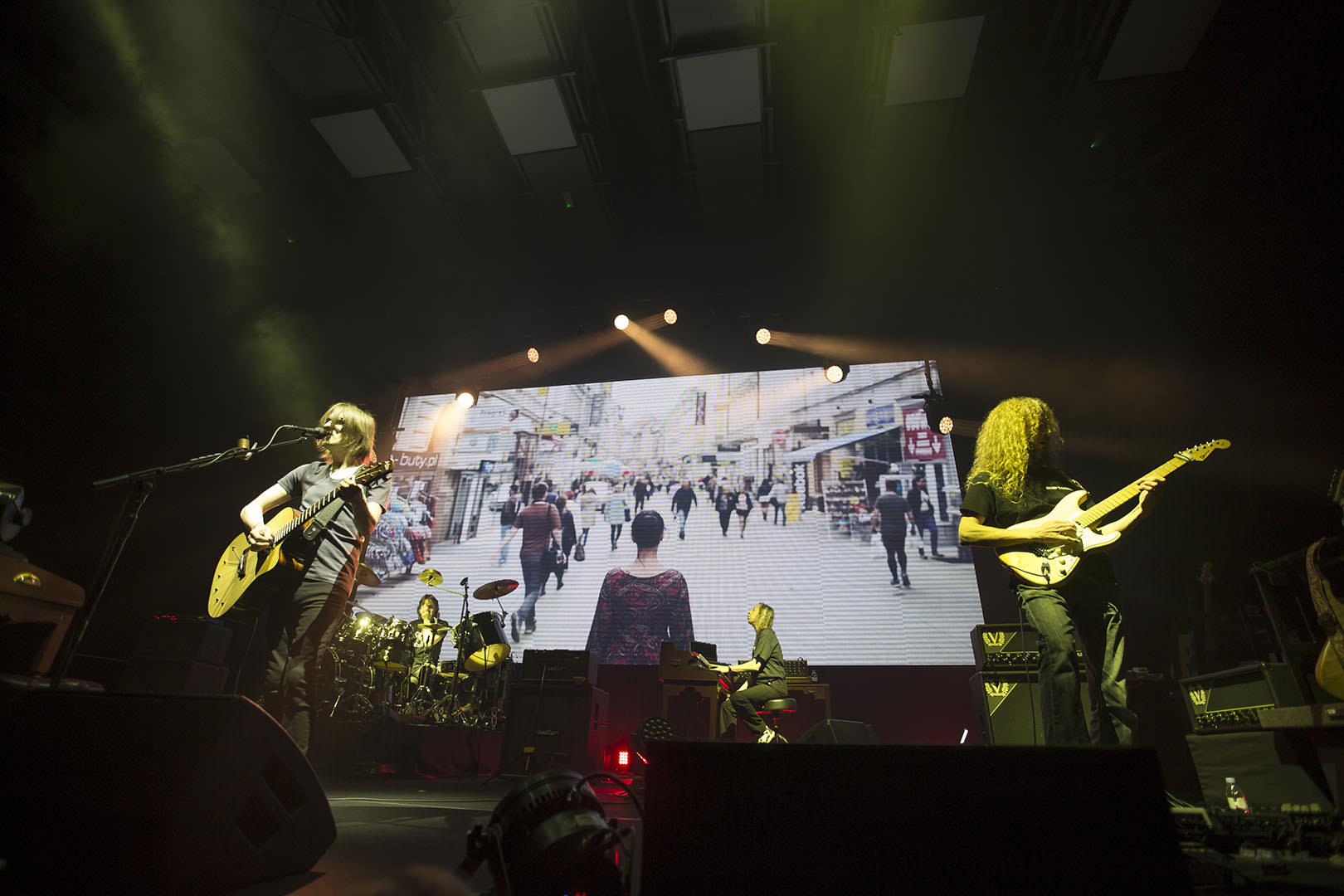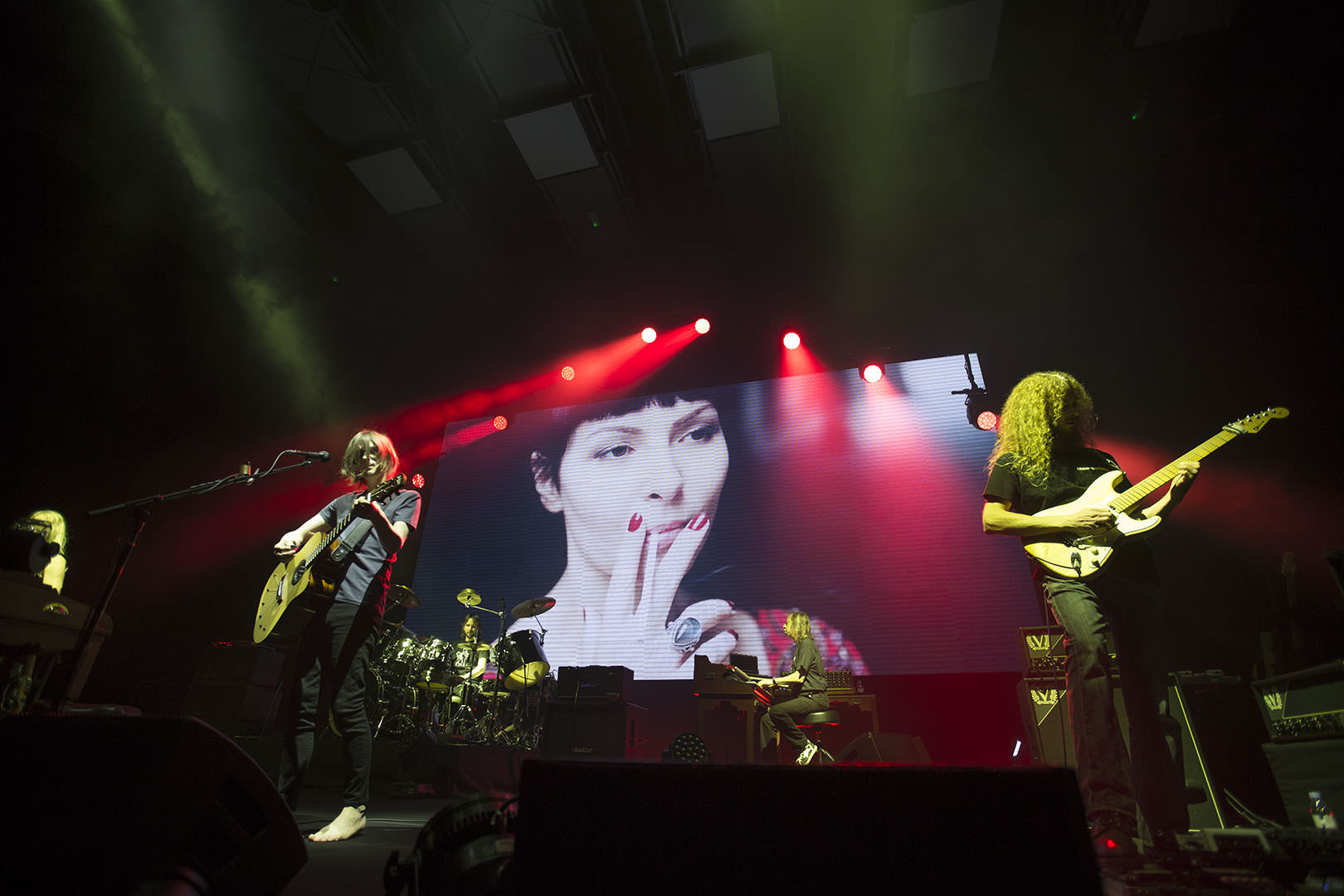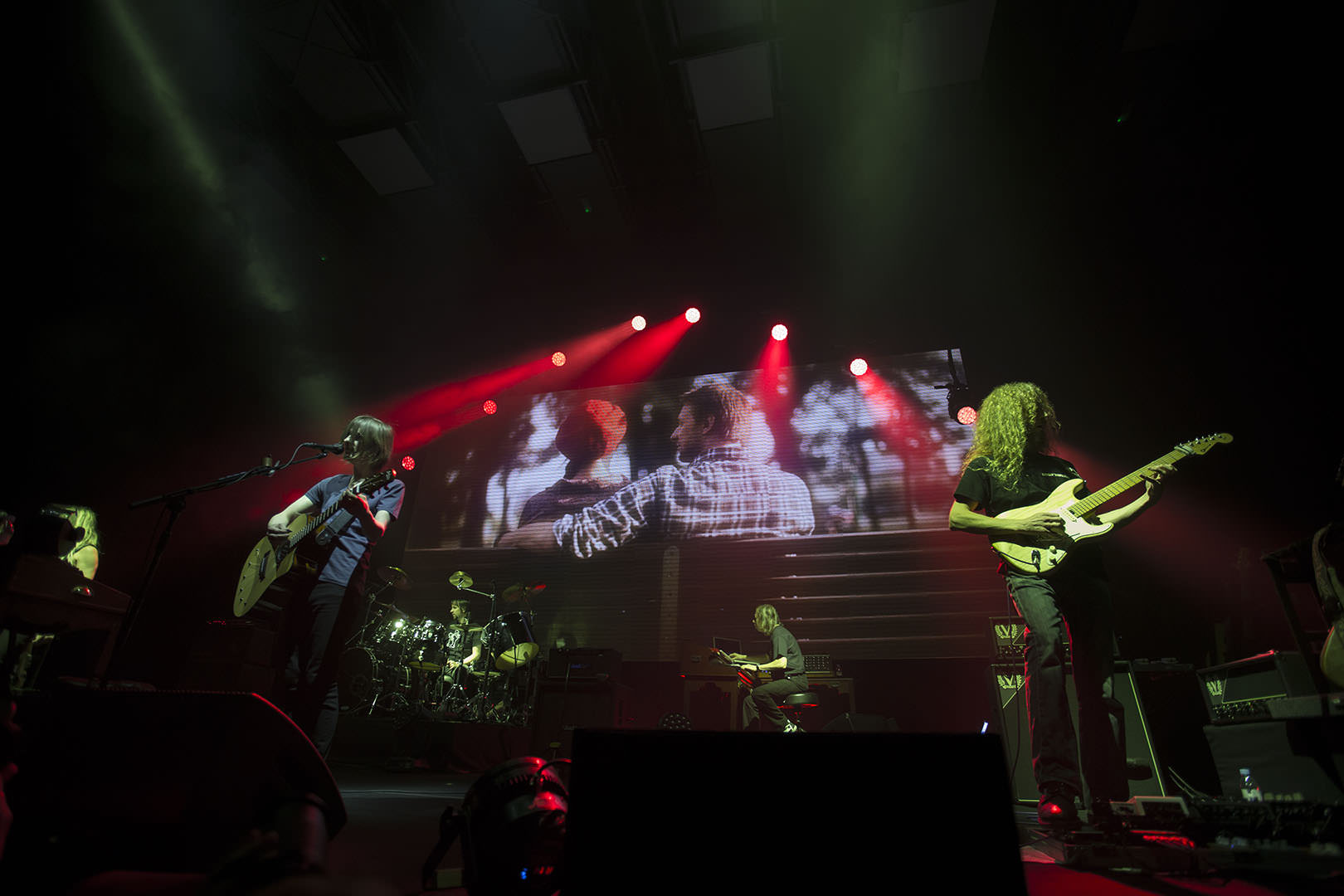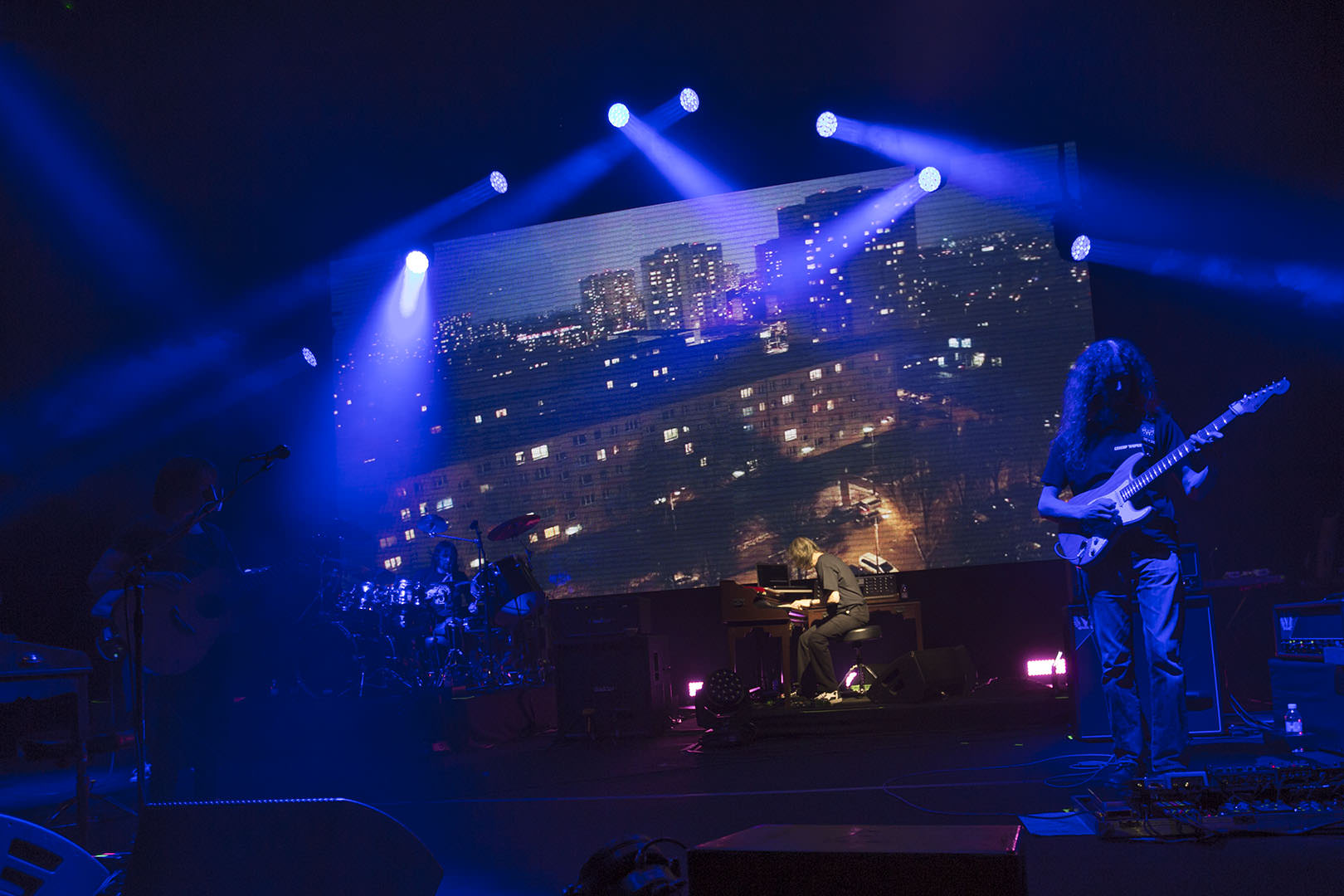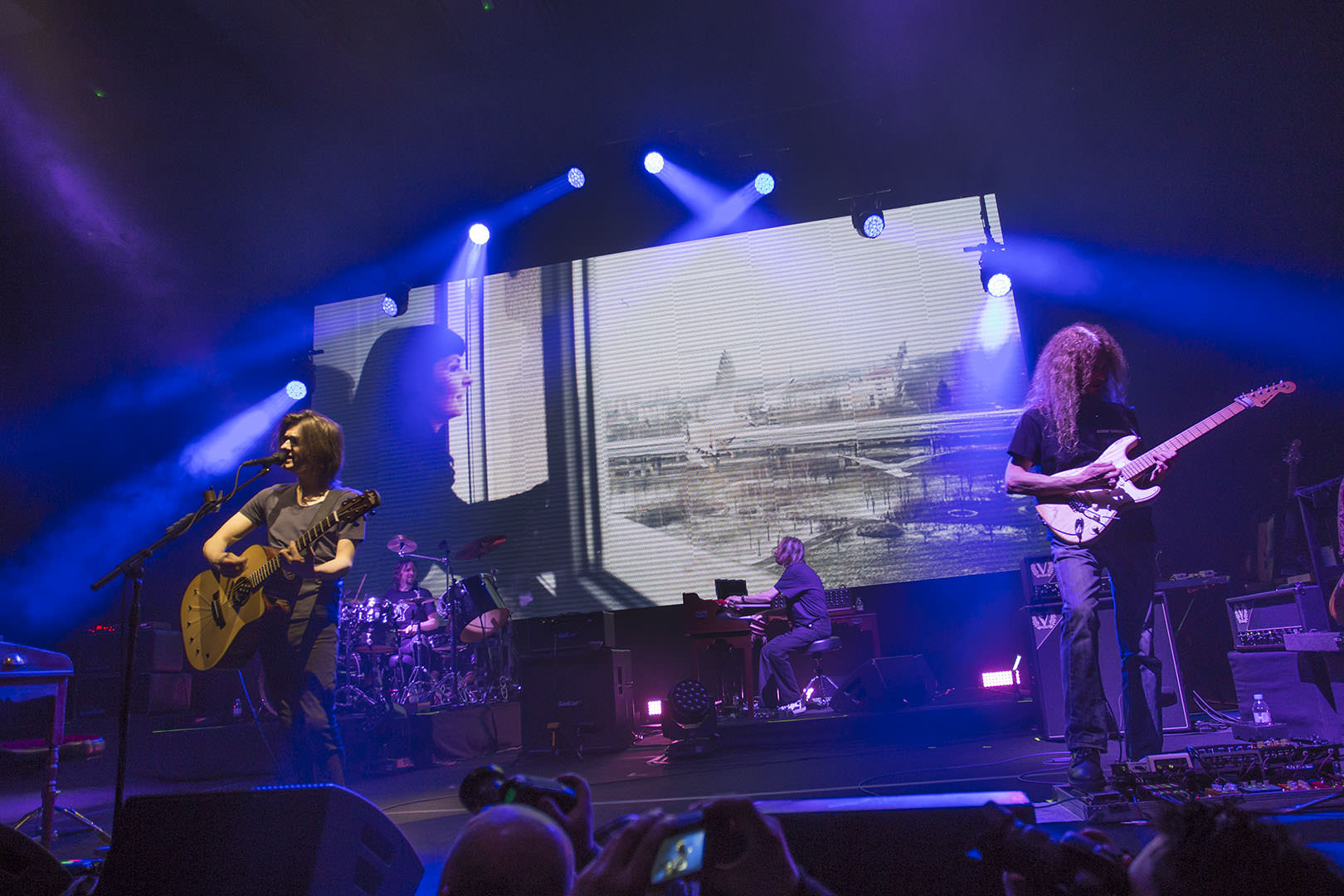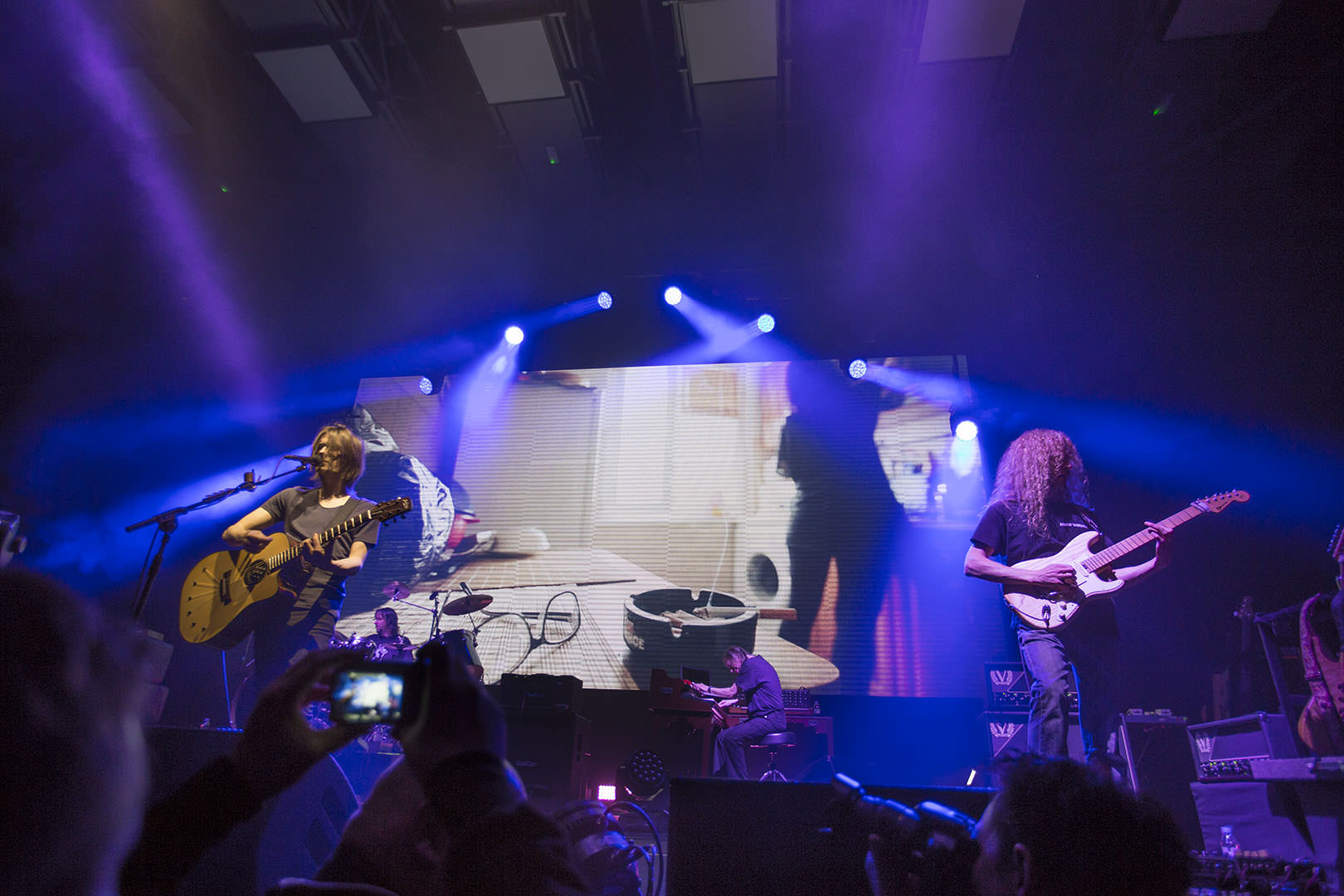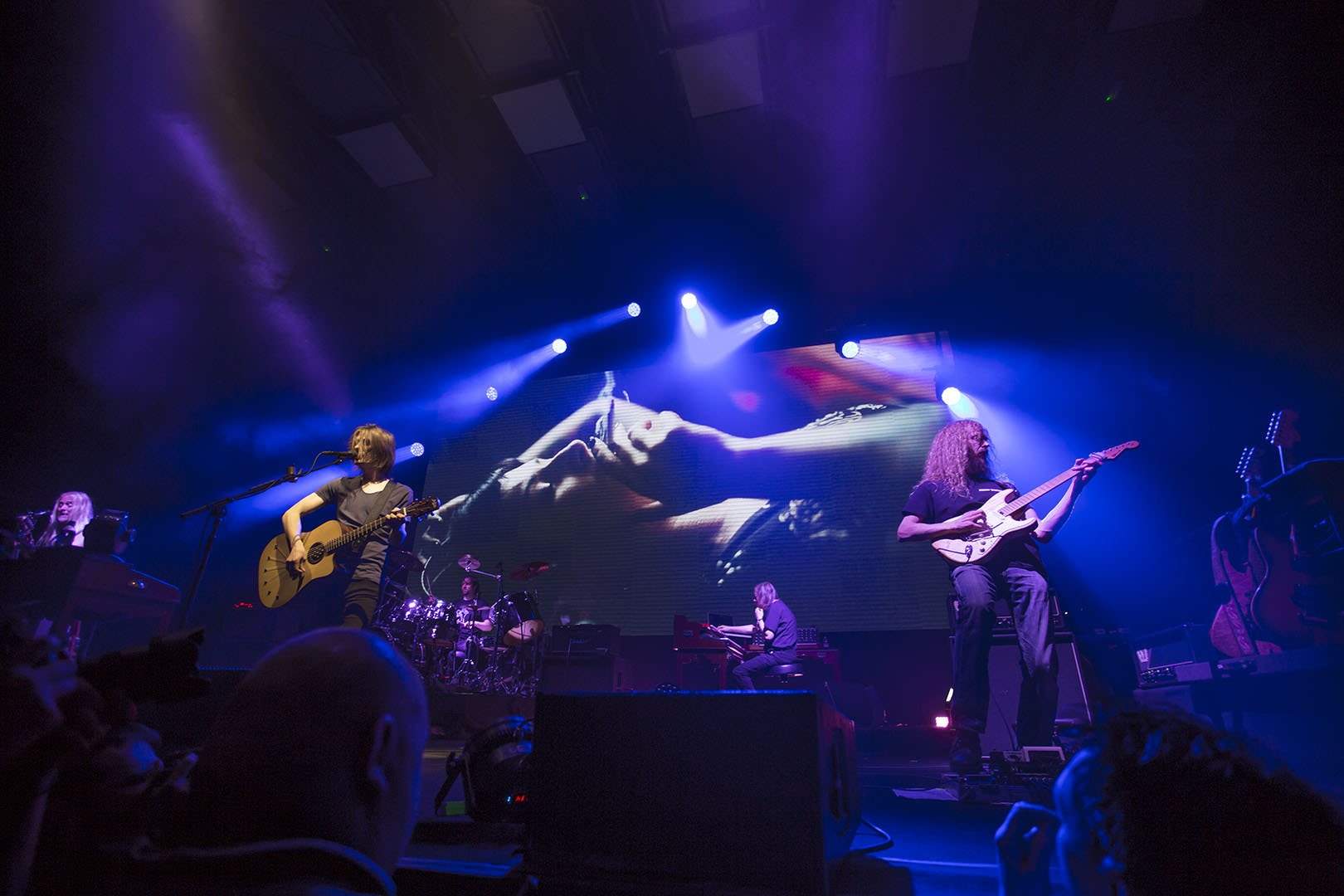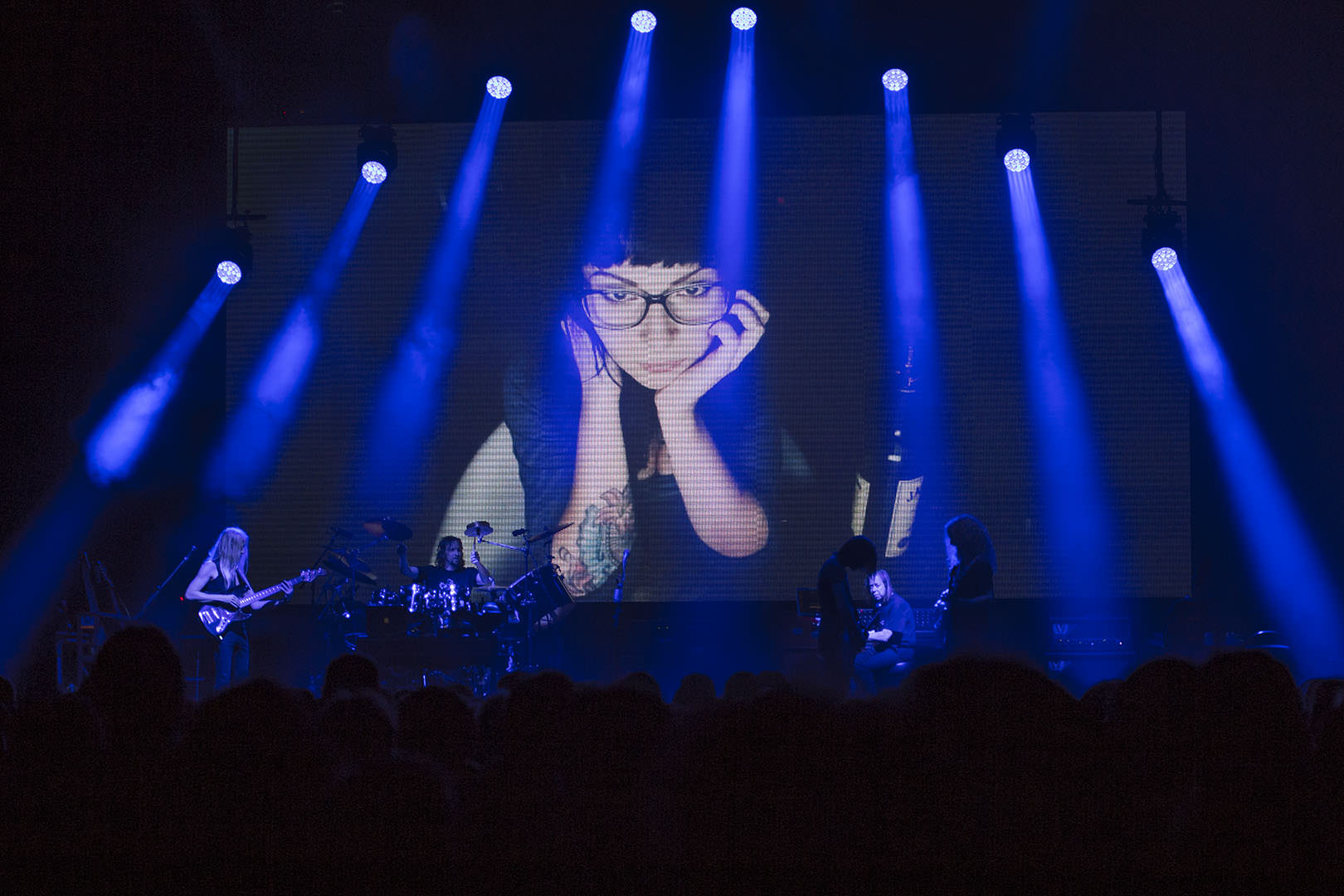 The original visualization for the title song on the 'Hand. Cannot. Erase.' album was directed by Lasse Hoile, and the pictures were taken by Frank R.Olsen in Belgium earlier this year. The actors were Karlina Grzybowska and Nicolai Hoiser.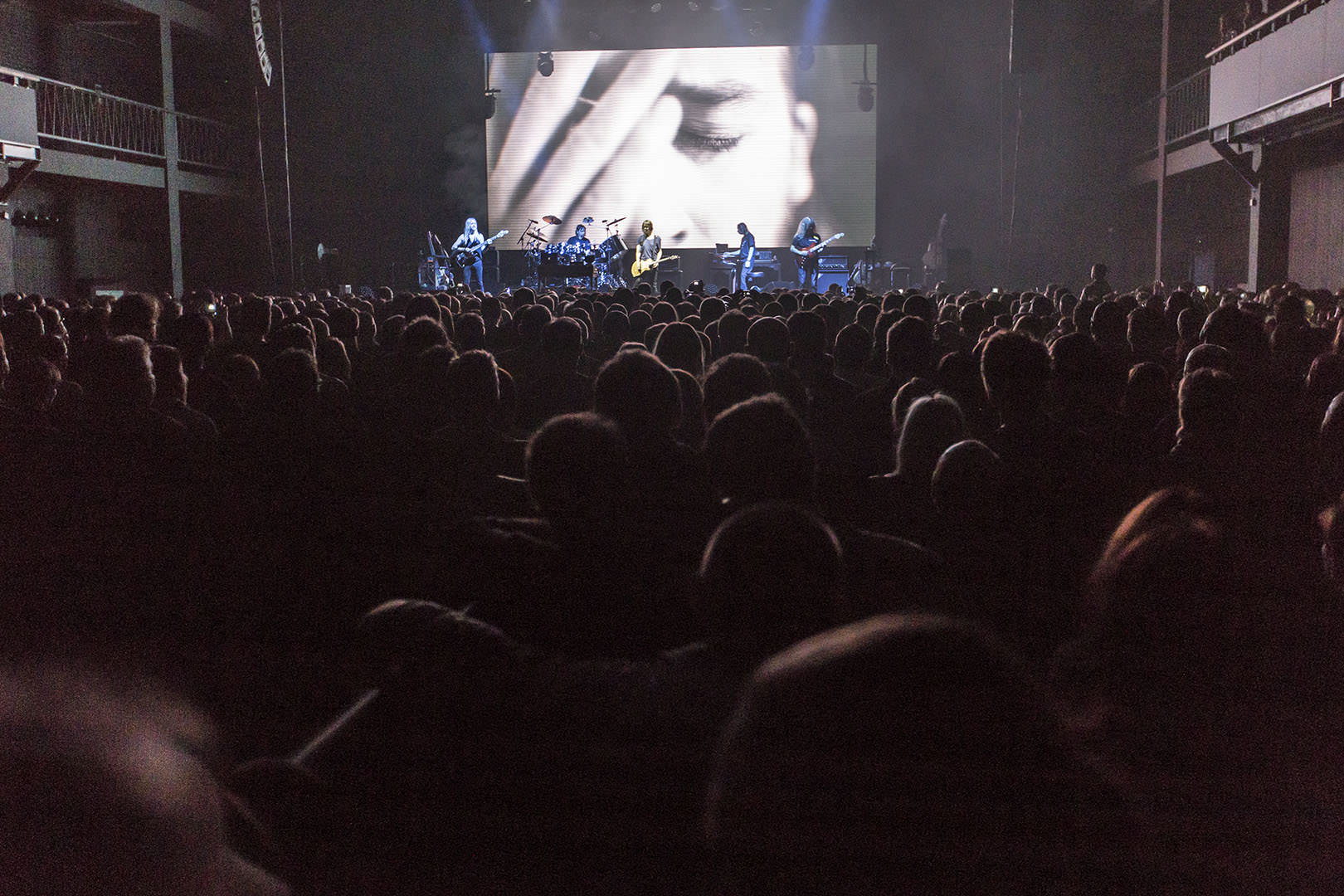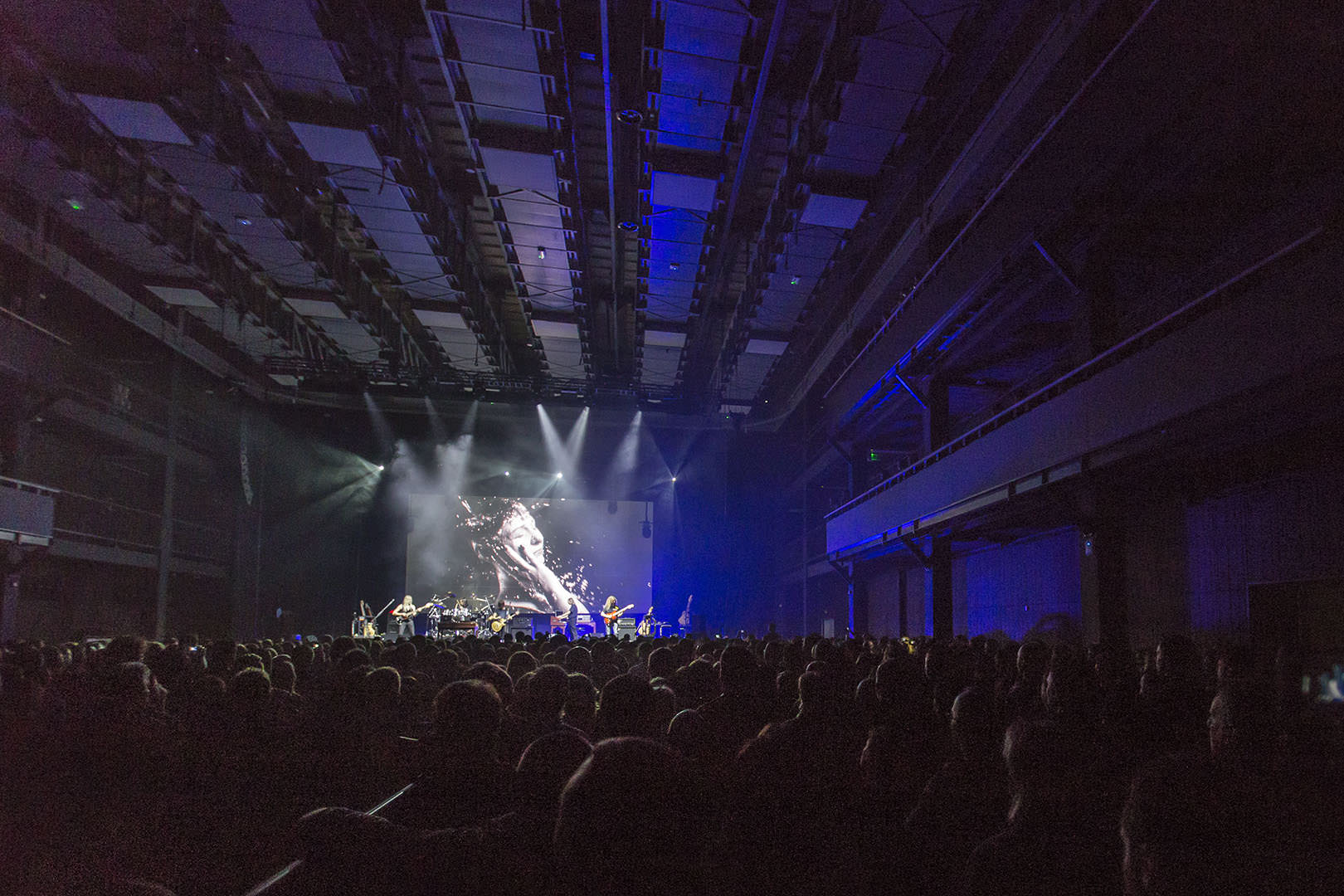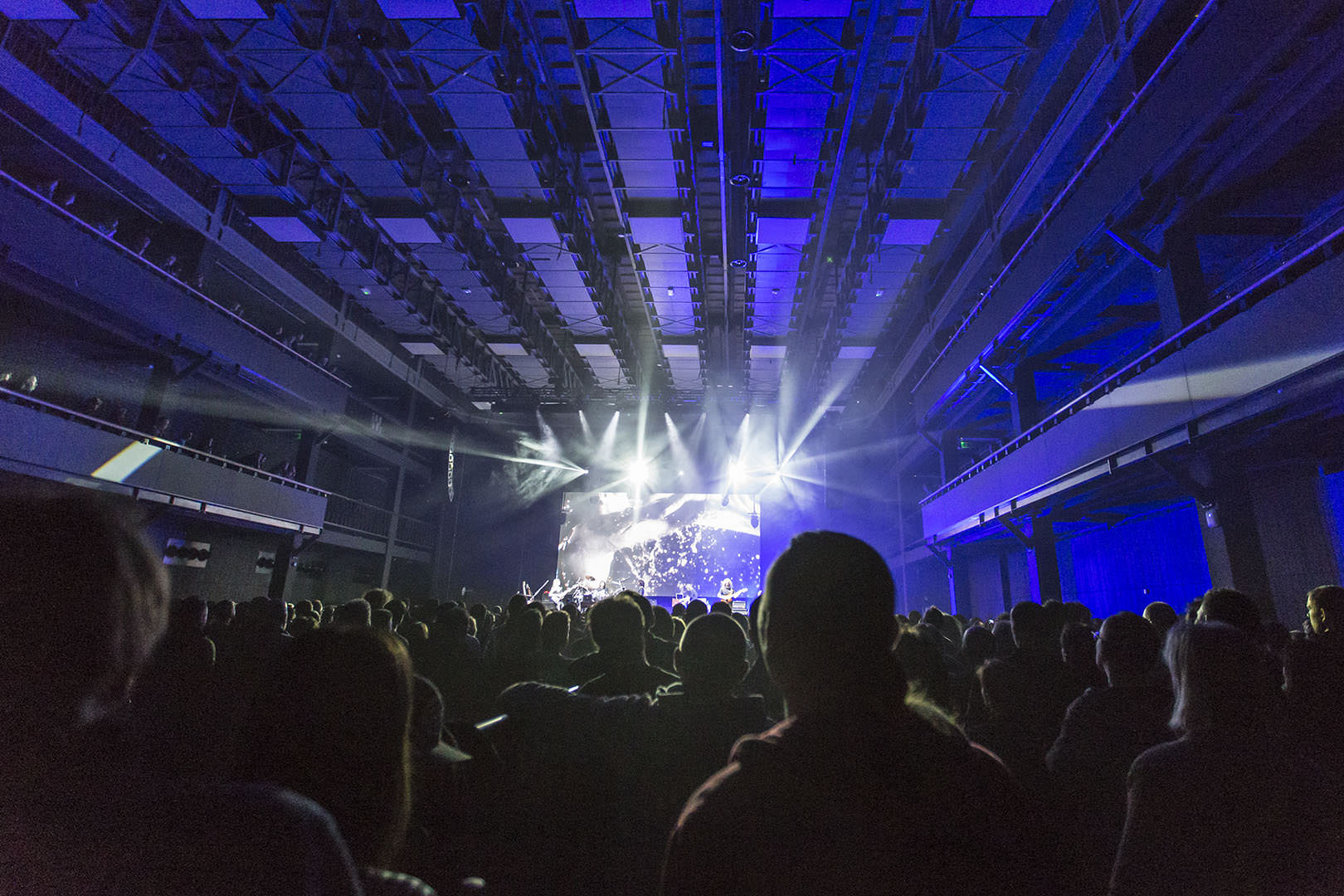 The 'Perfect Life' song was accompanied by ethereal clip made by Lebanese director Youssefa Nassara. You can see it online here.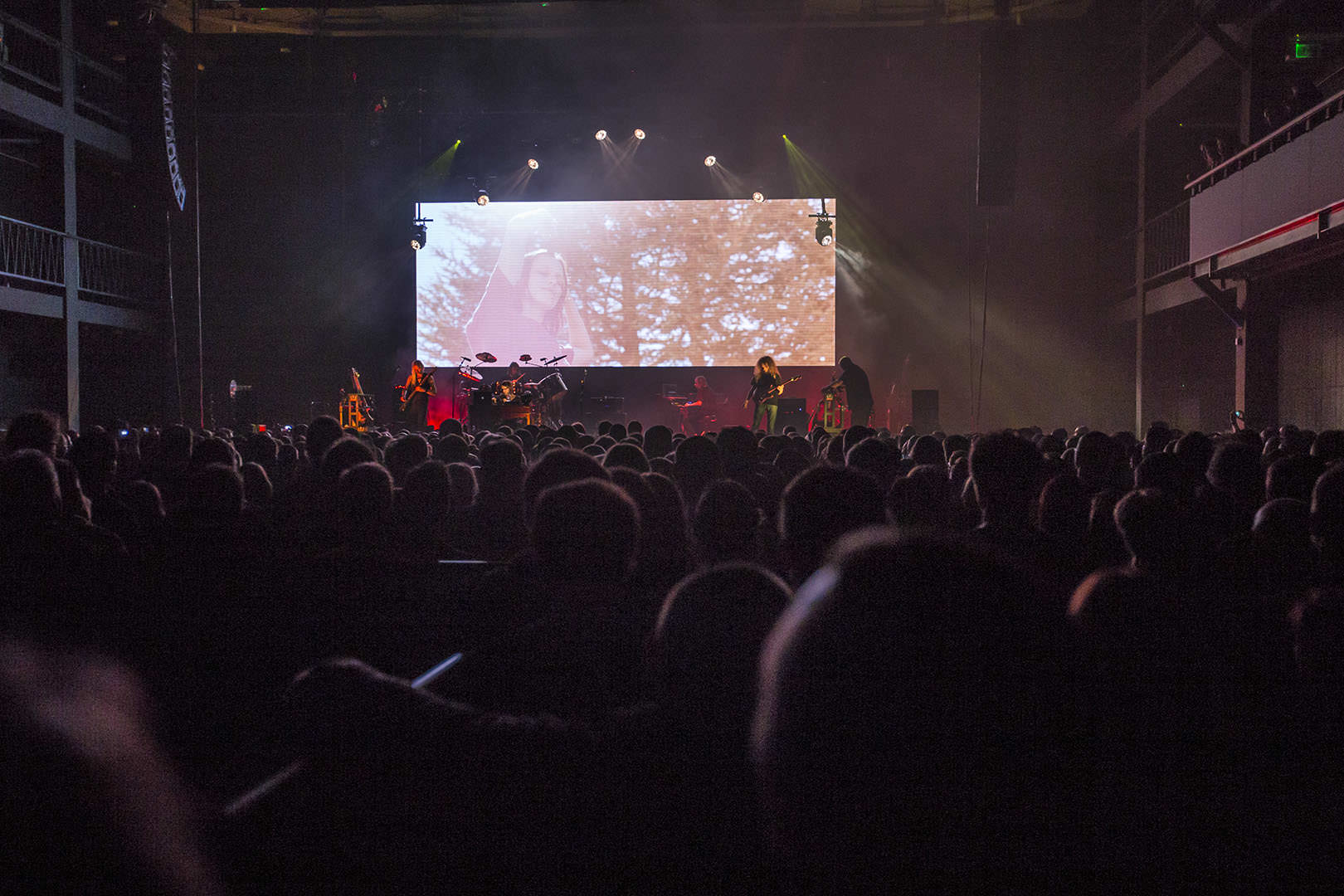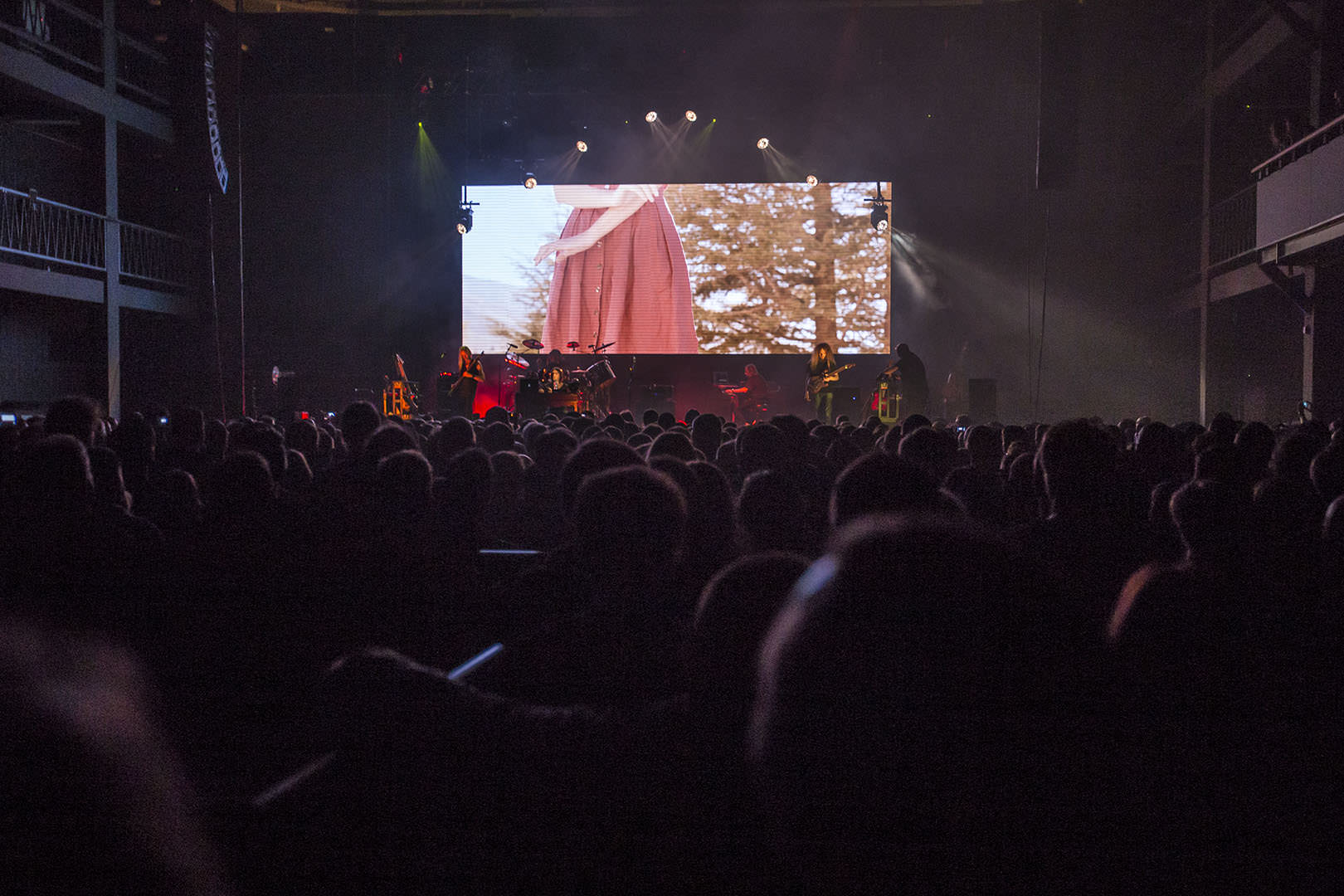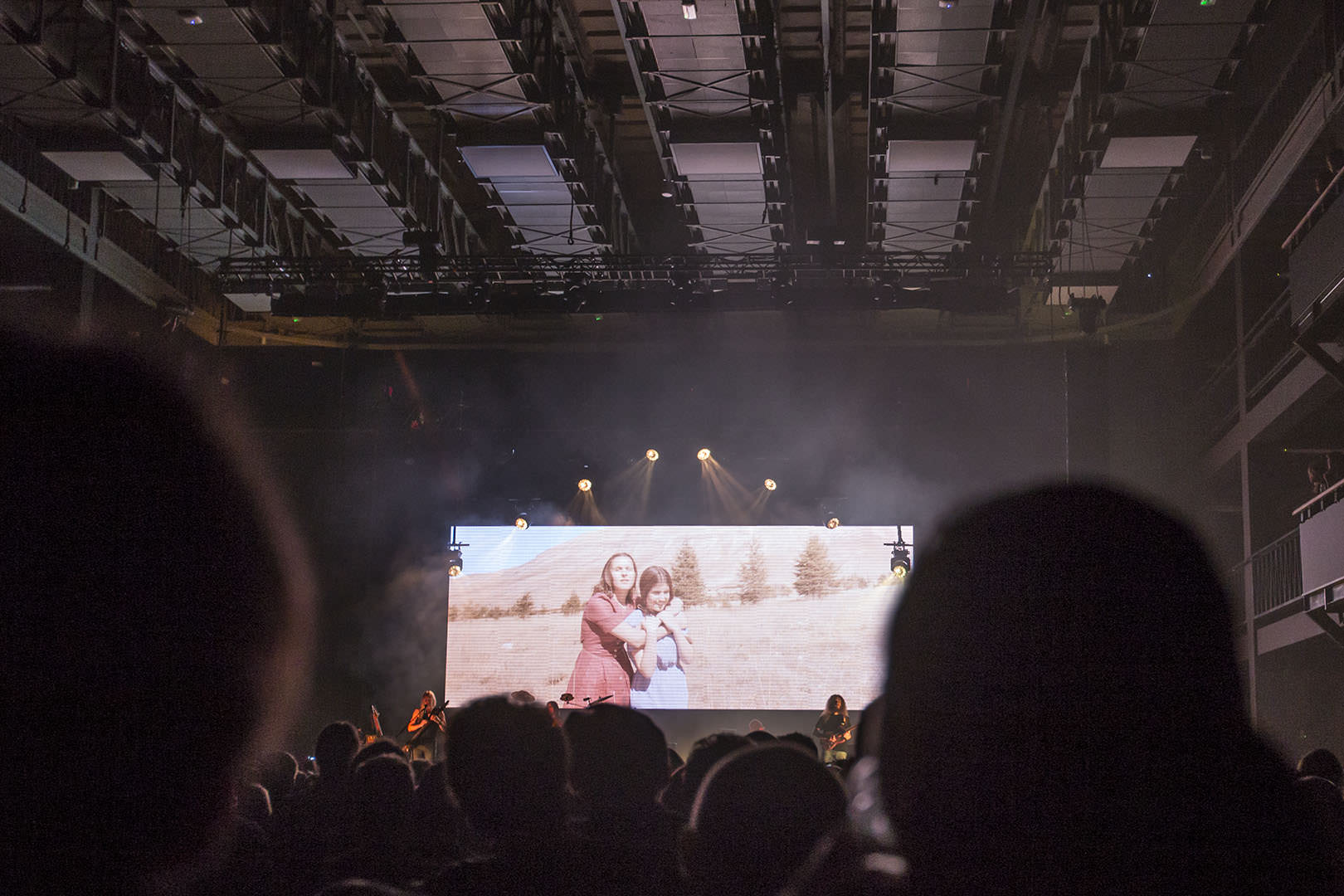 'Routine' was accompanied by a brilliant animation directed by Jess Cope and produced by Tom Kaye. I'm sure it will be available on the Steven's channel soon as the official music video.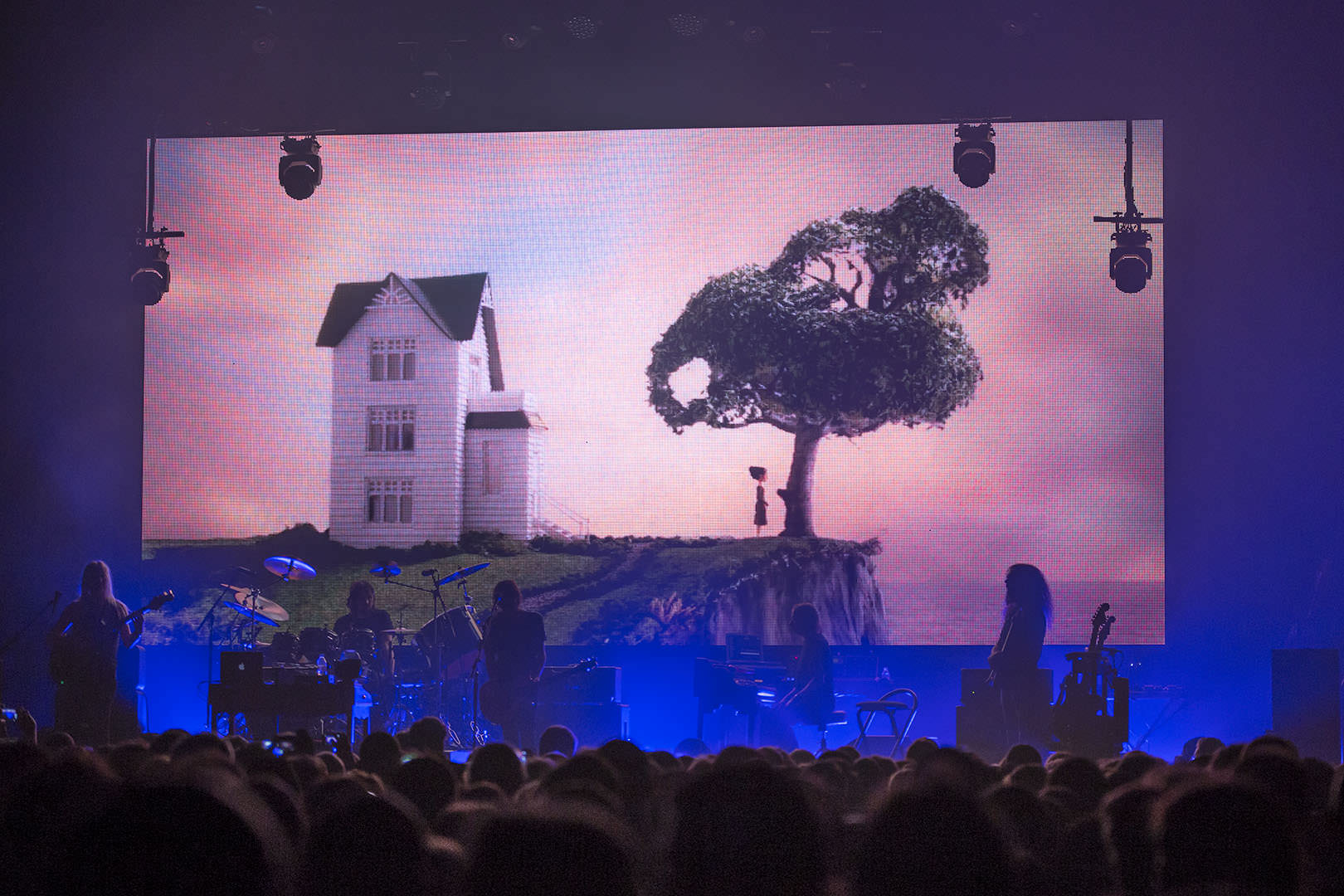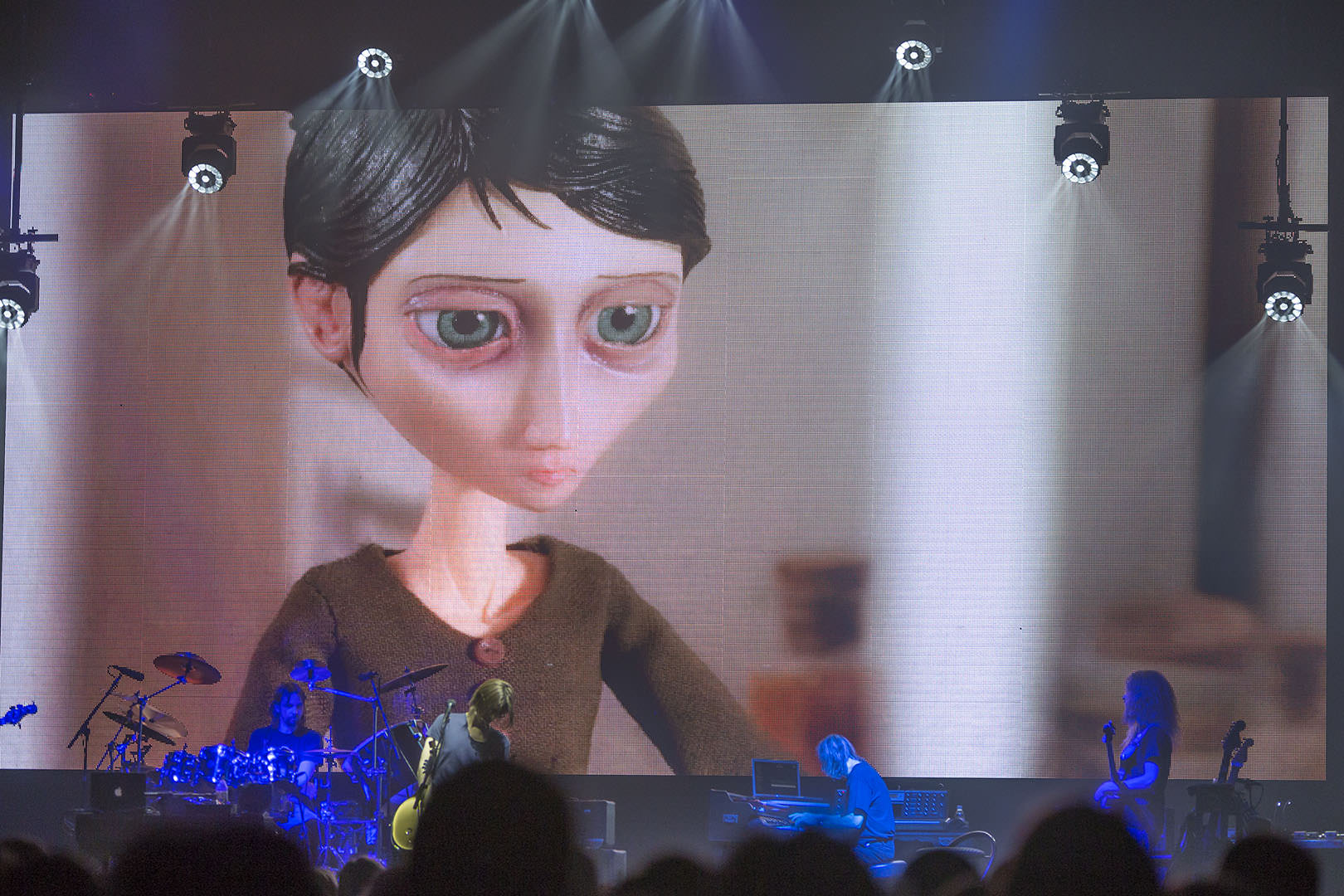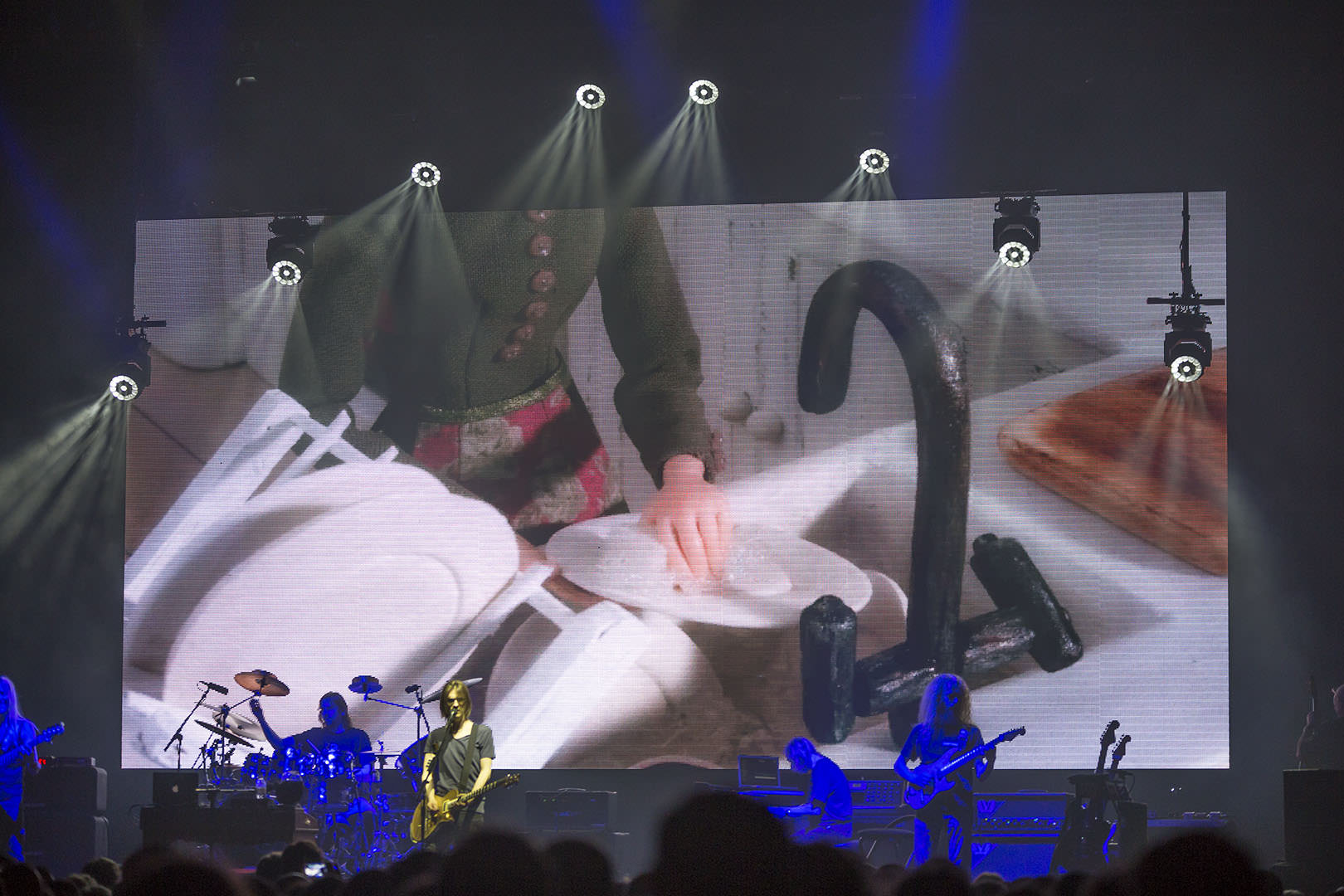 One of the darkest visualizations on the concert. 'Index' in a new, harder arrangement with Lasse Hoile's clip.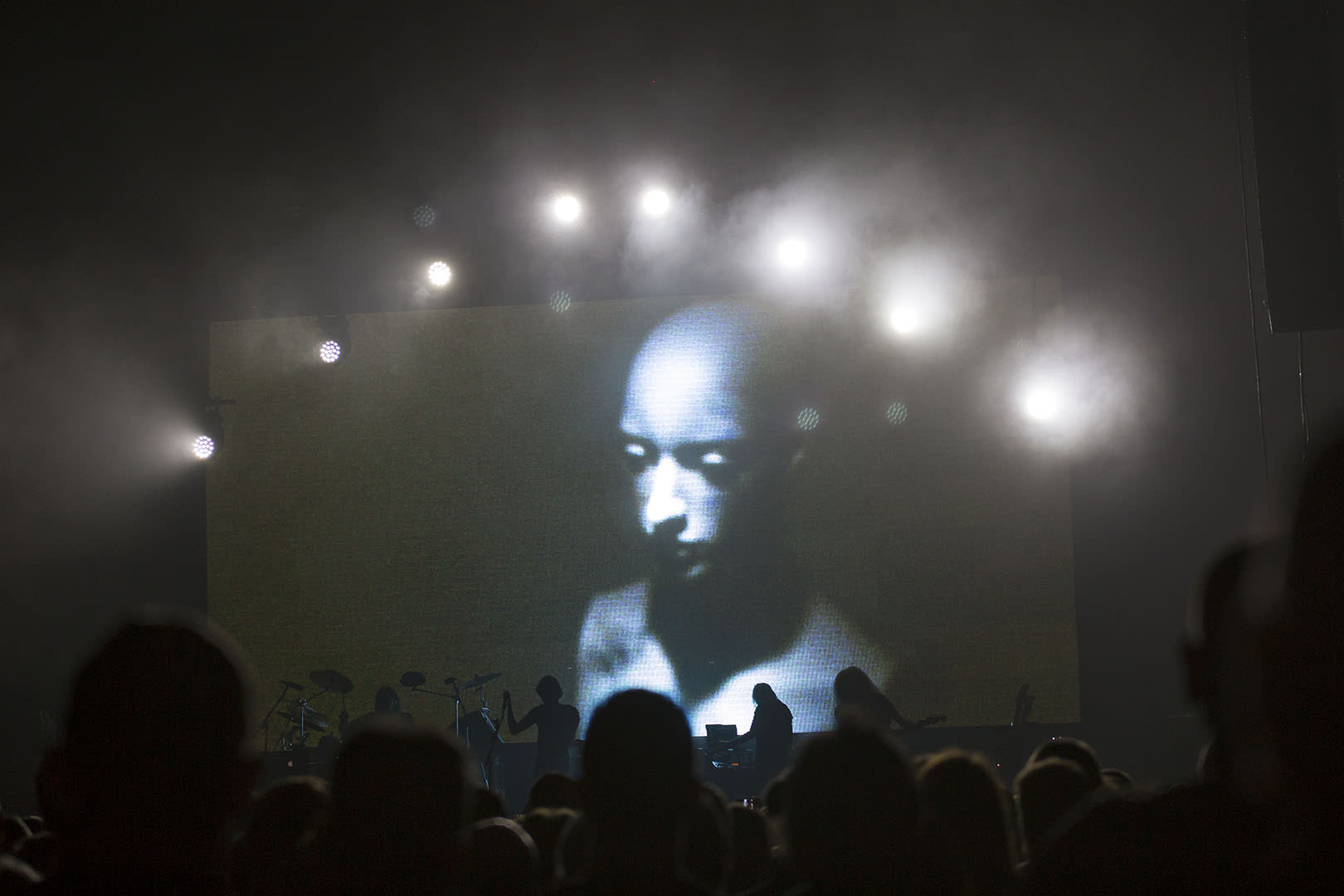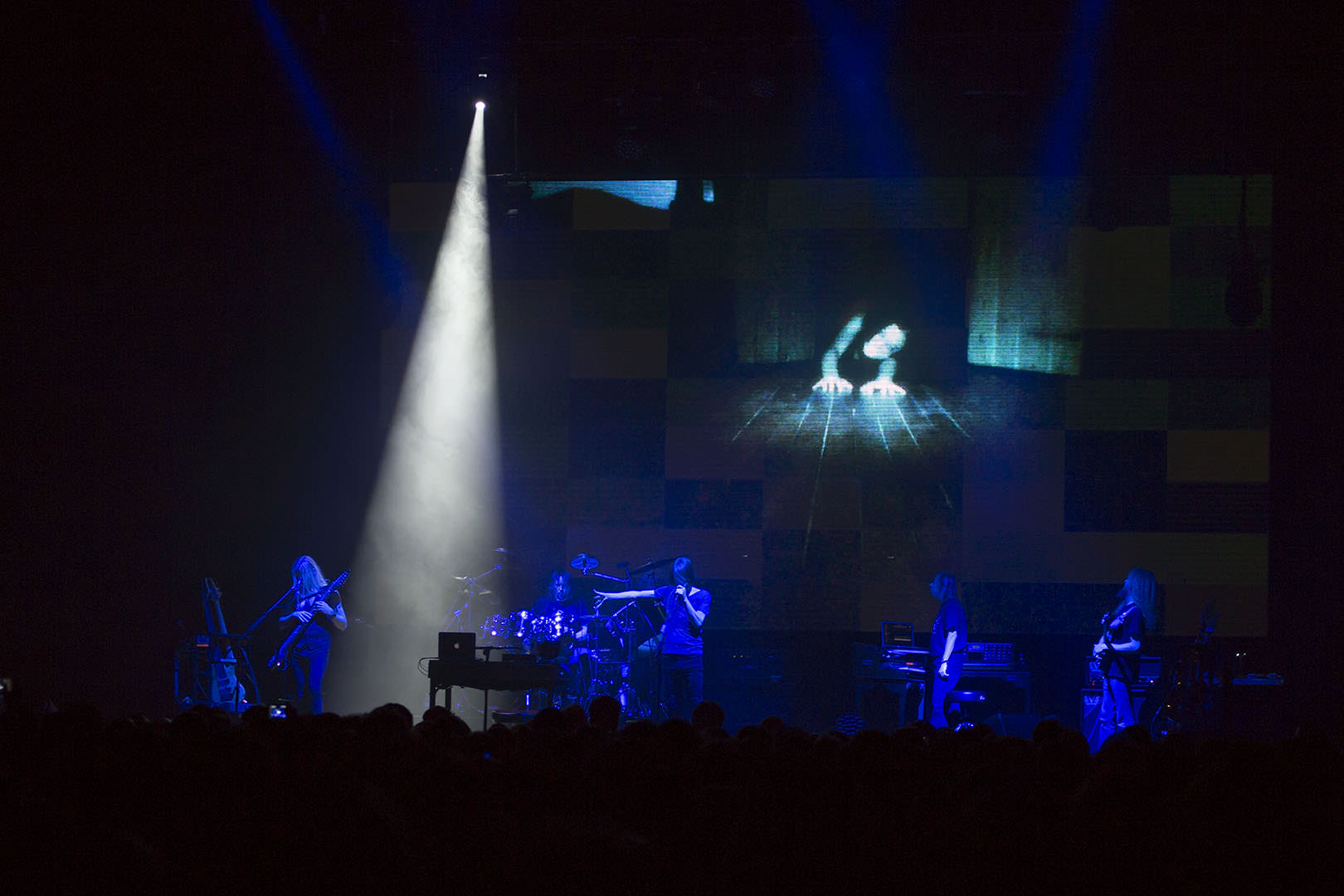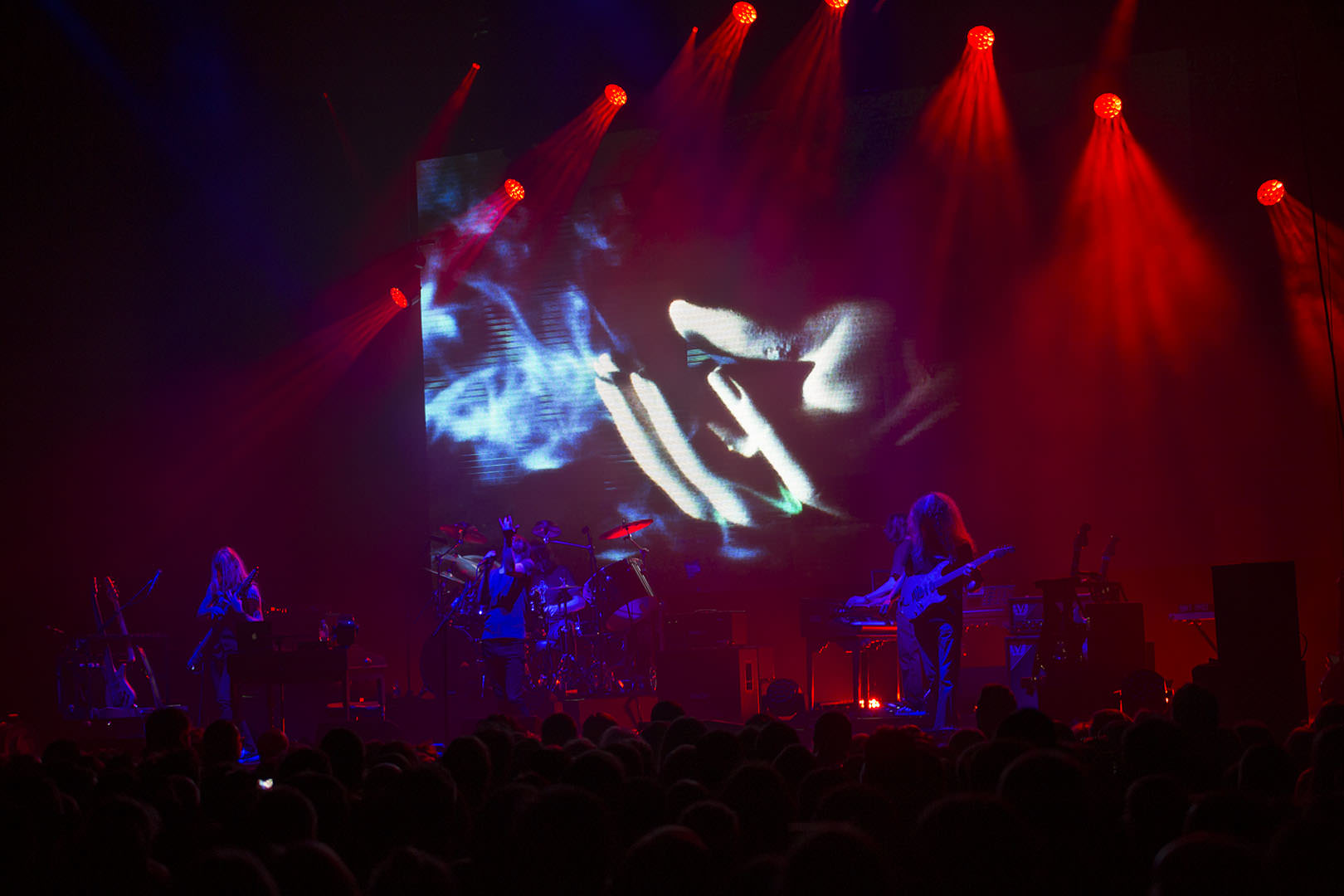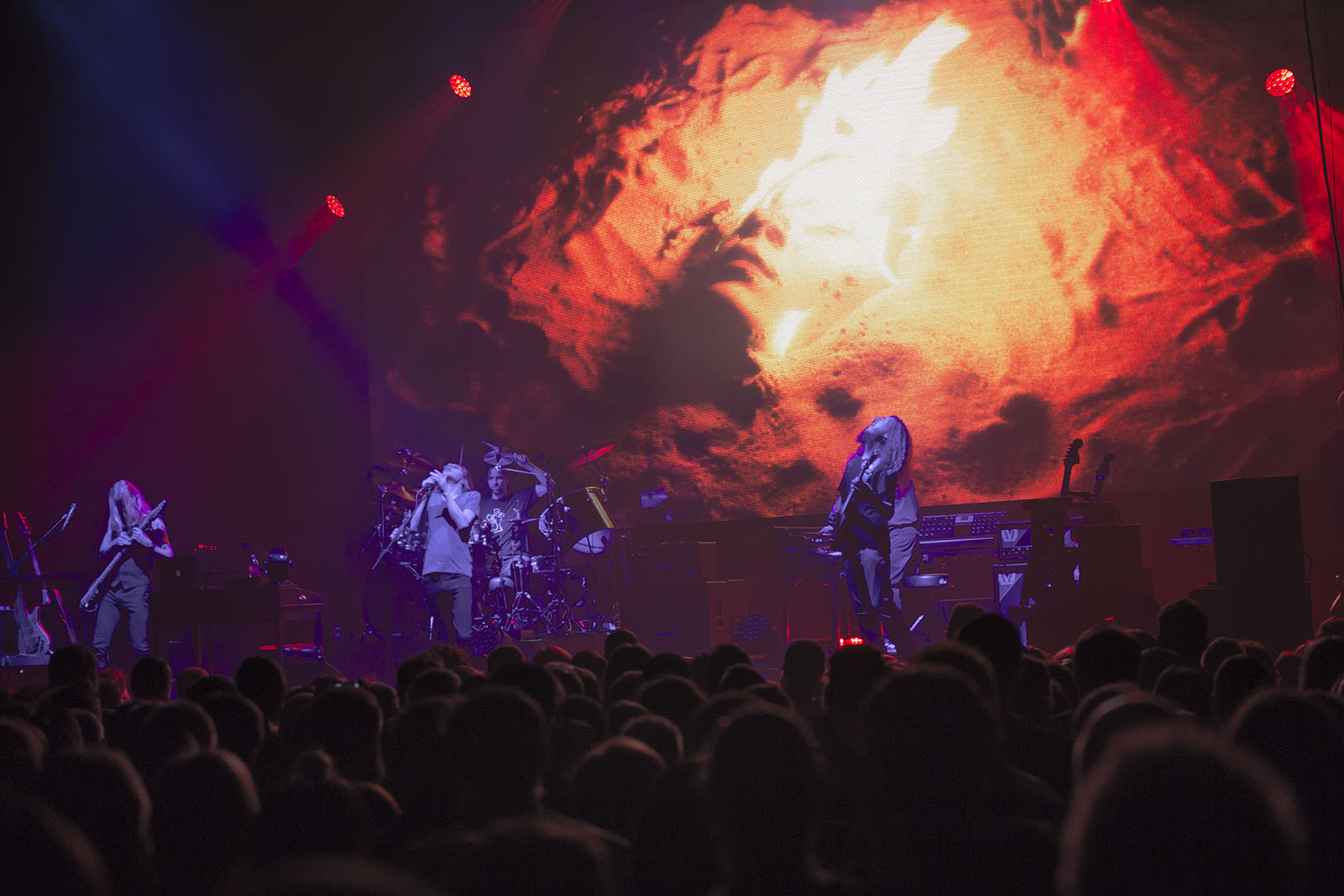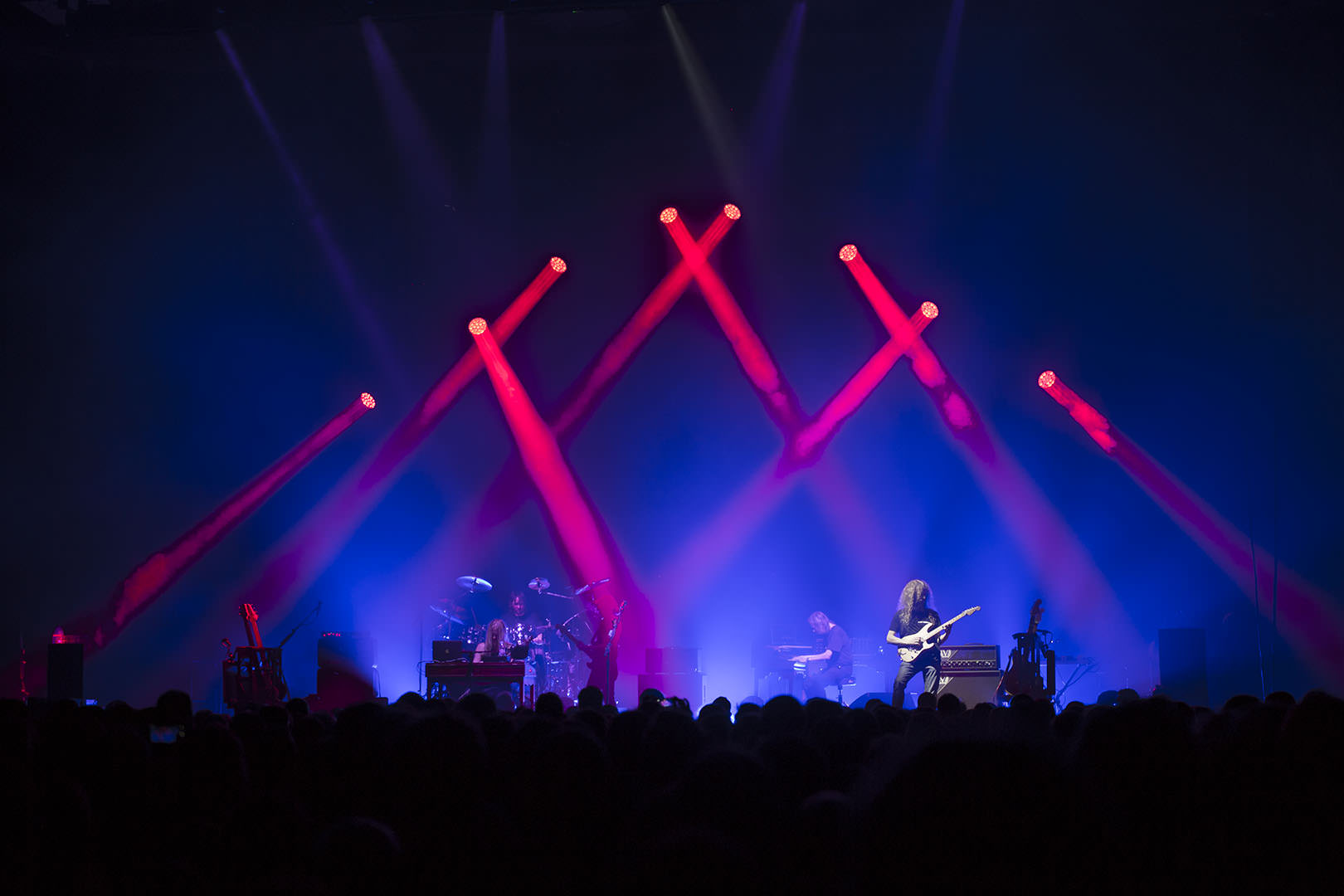 A dreamy visualization to 'Regret #9' directed by Lasse Hoile with my pictures – my favourite one of all that I was a part of. The actor was Karolina.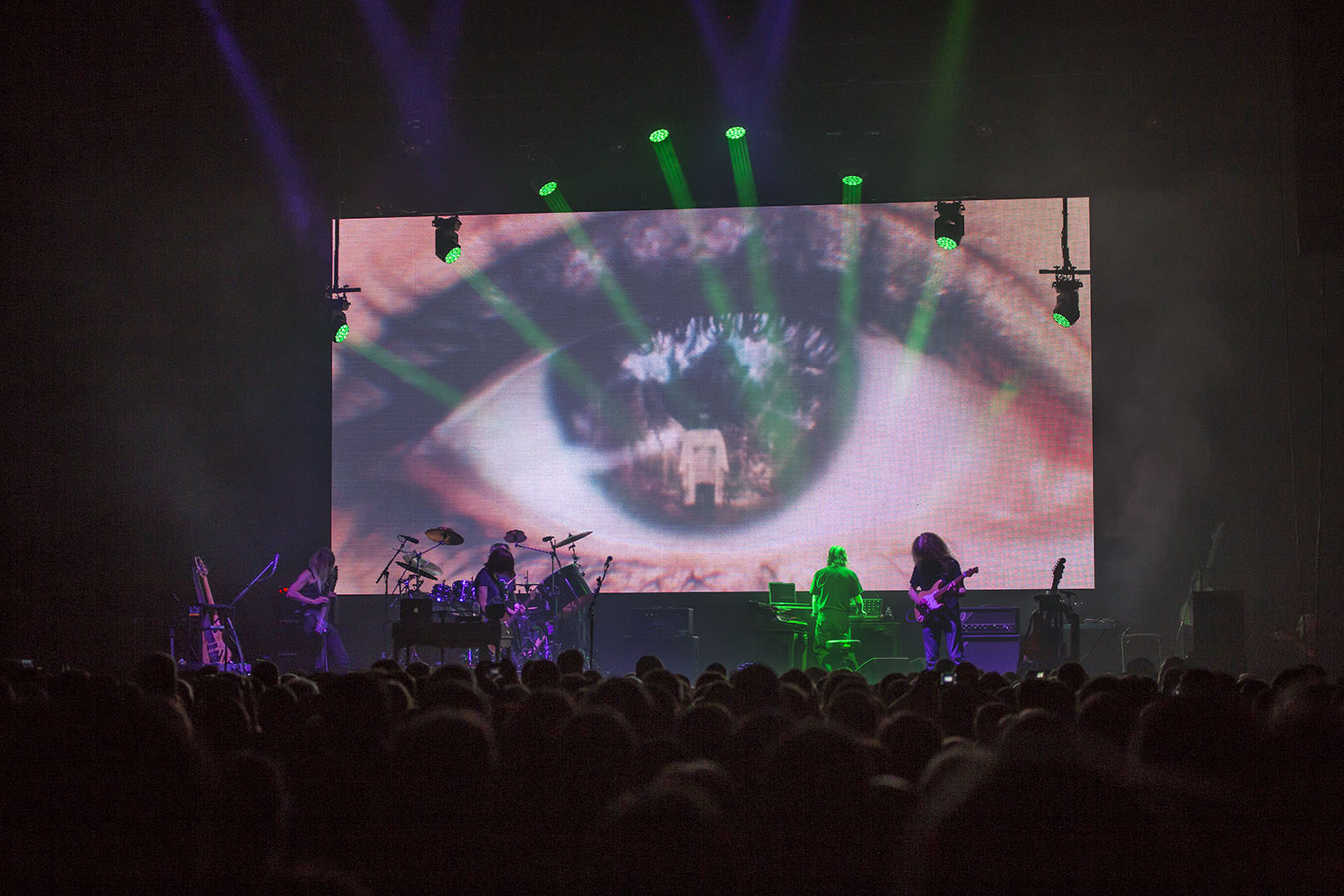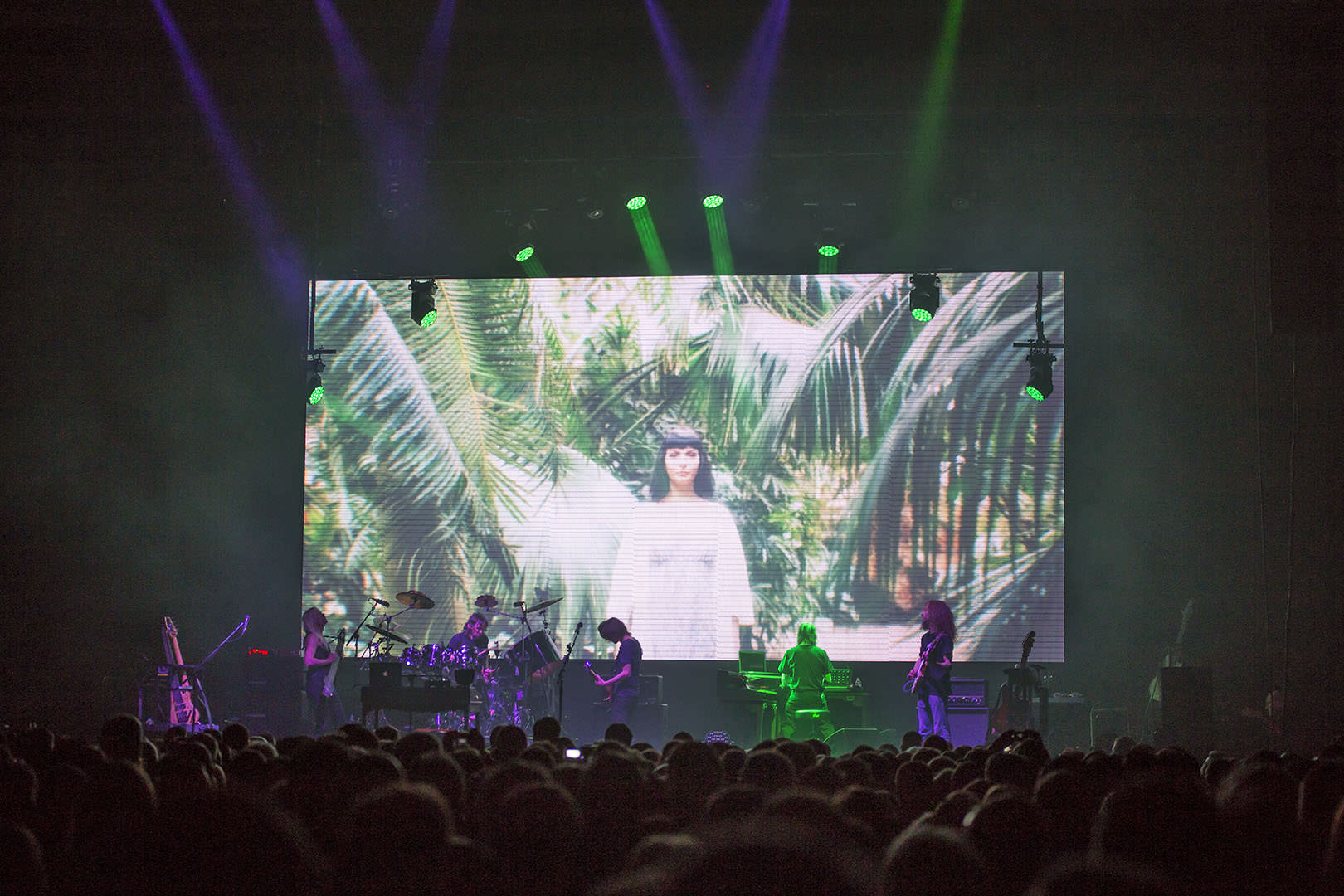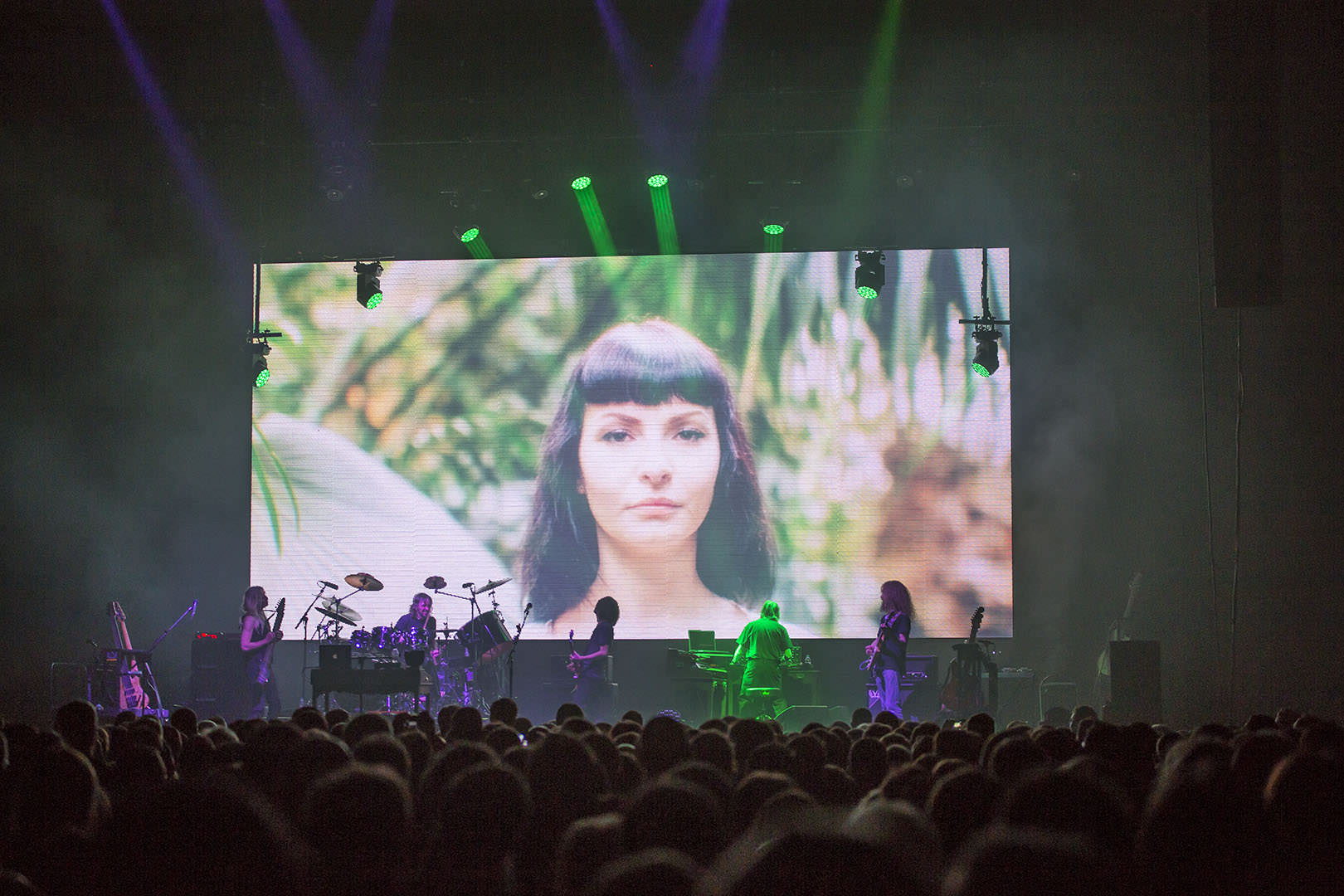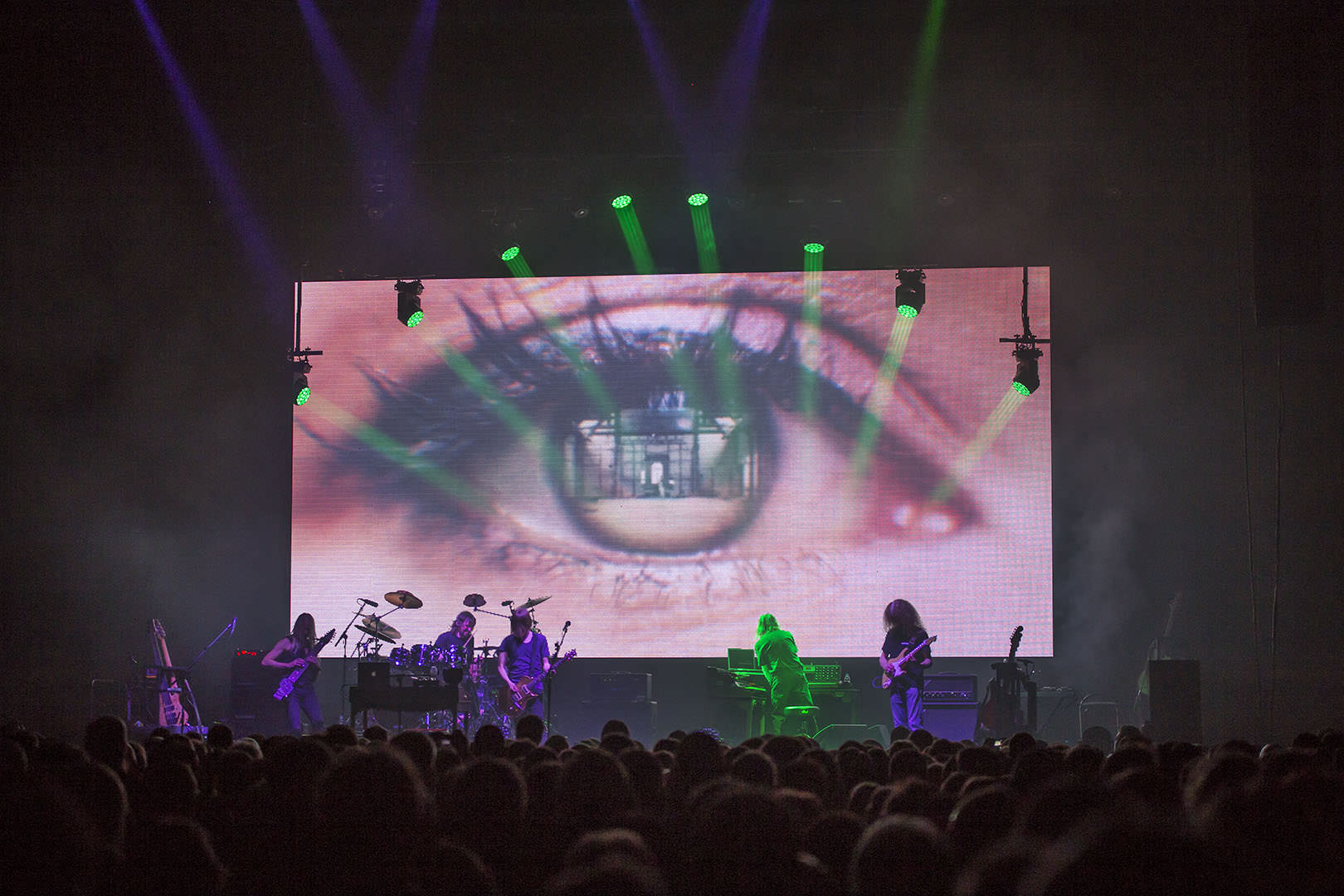 The visual background for 'Lazarus' were films and pictures from Karolina Grzybowska's childhood, and it enhanced the emotions in the song. Directing and editing by Lasse Hoile.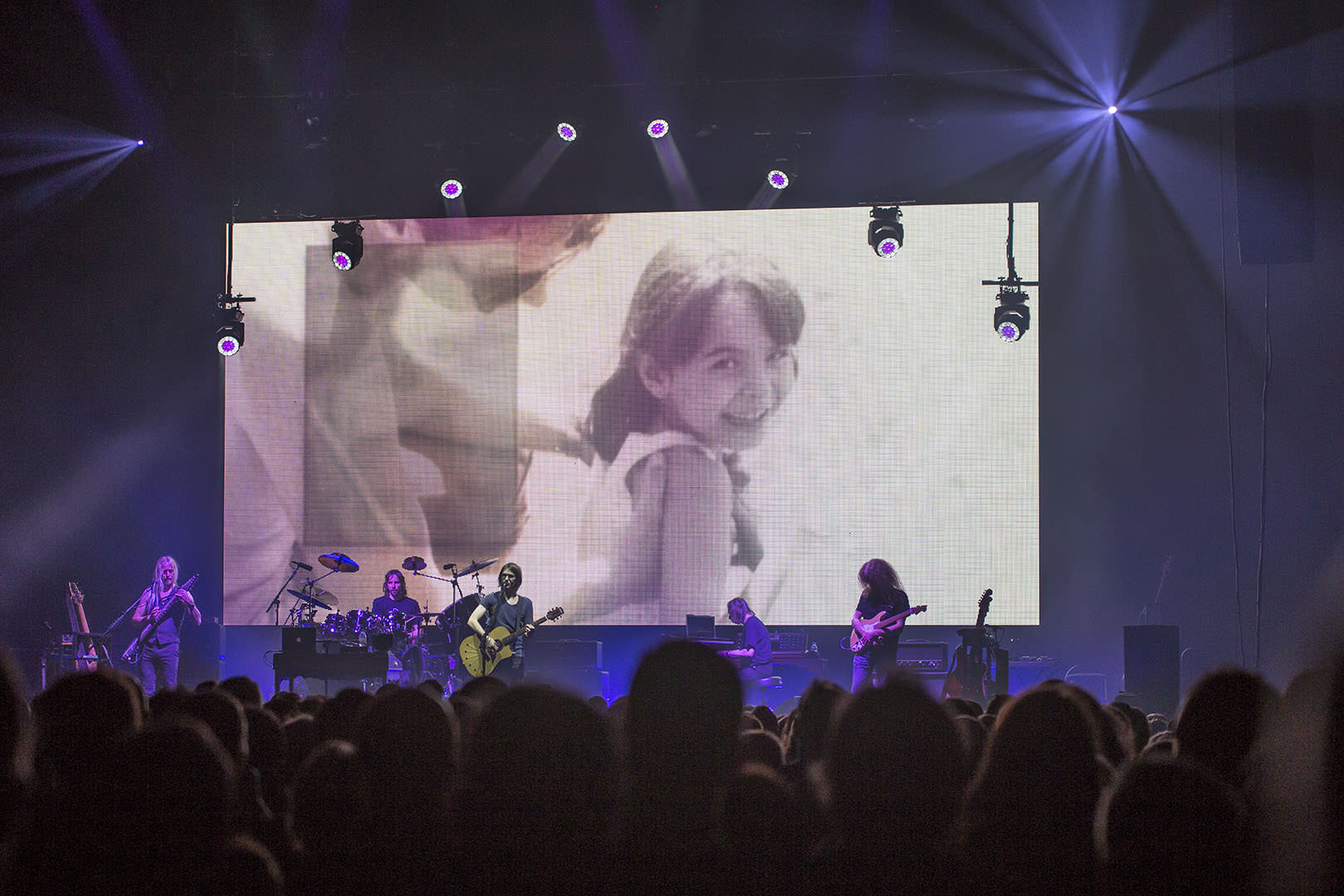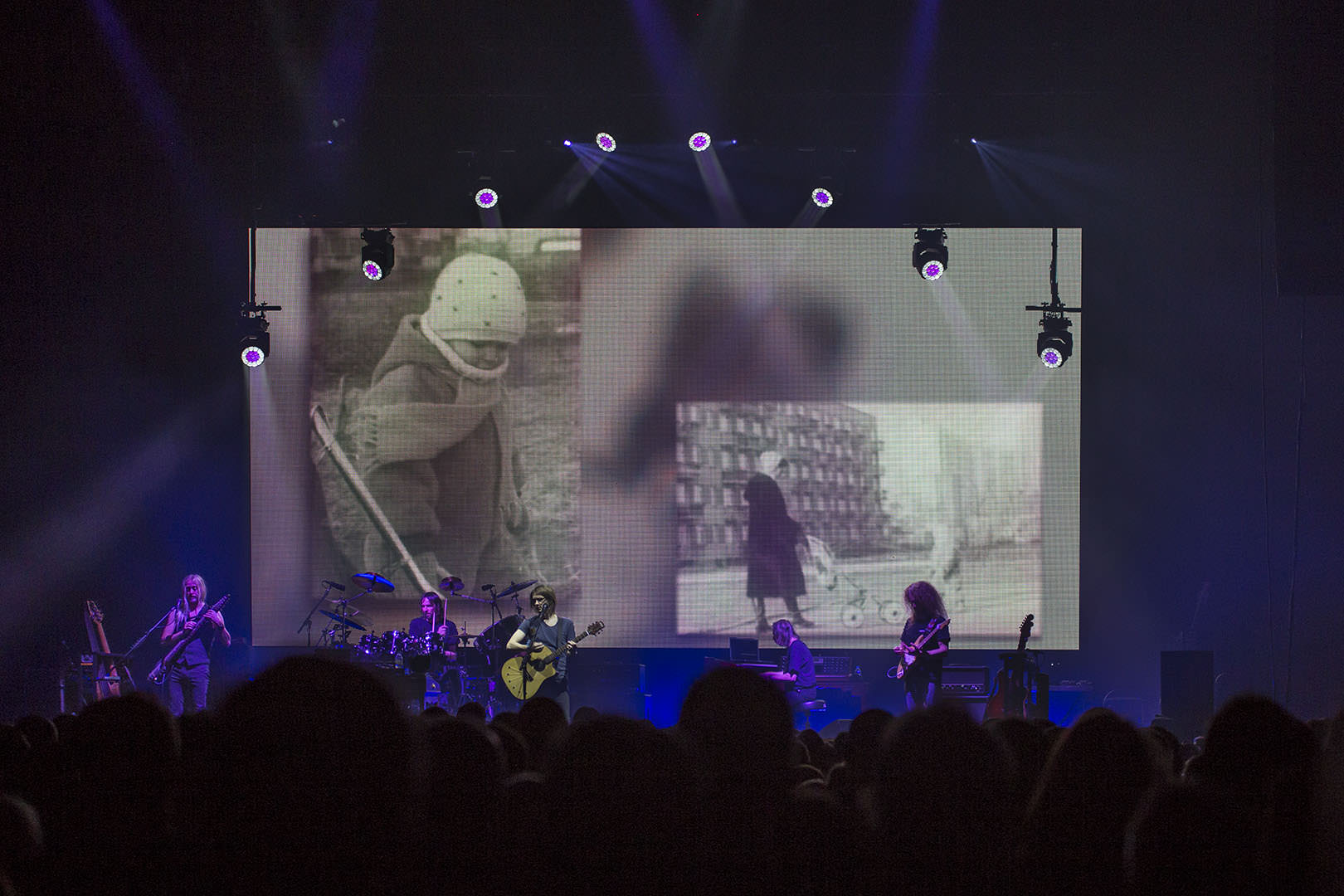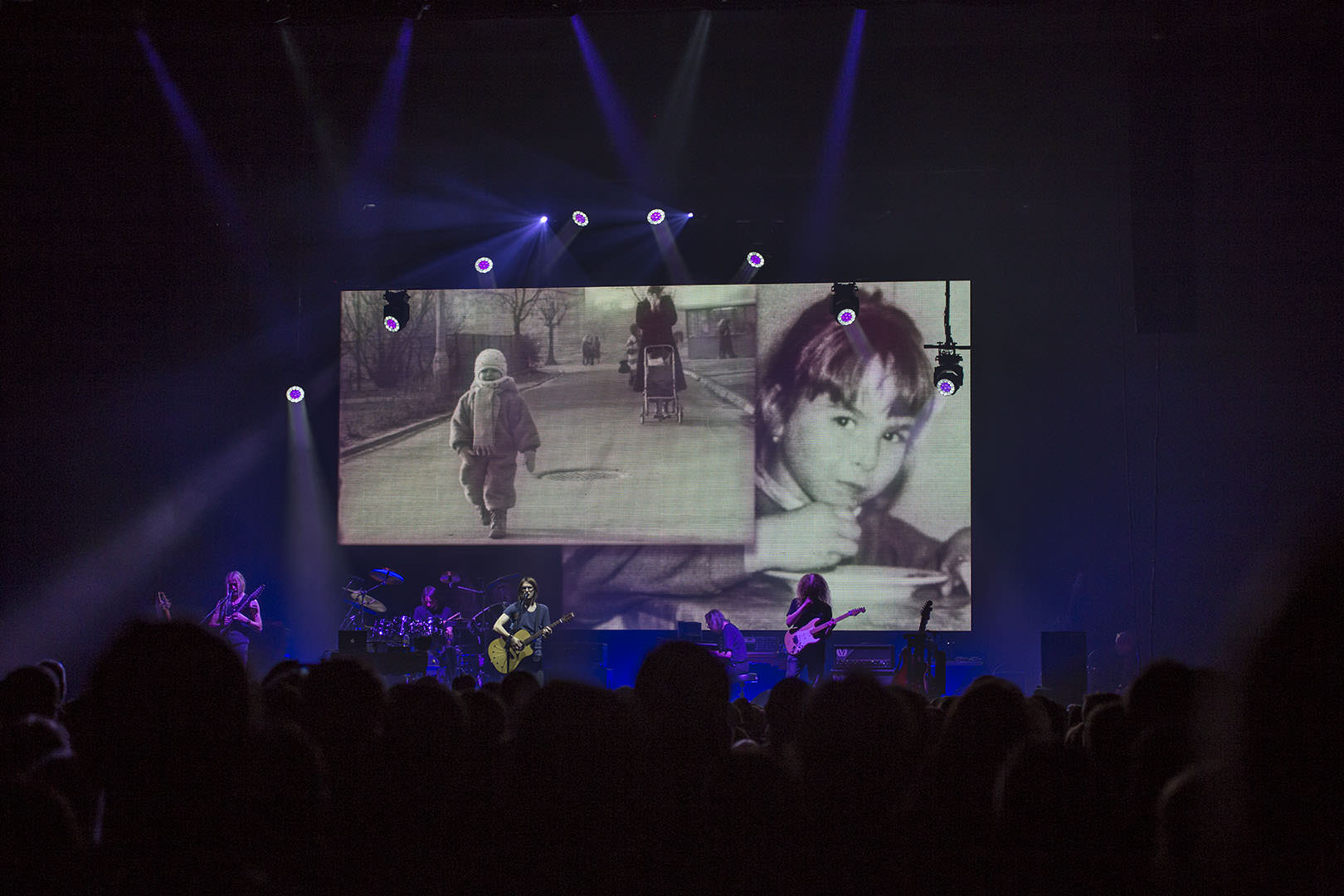 'Harmony Korine' with a brilliant Lasse Hoile's video. You can see it online here.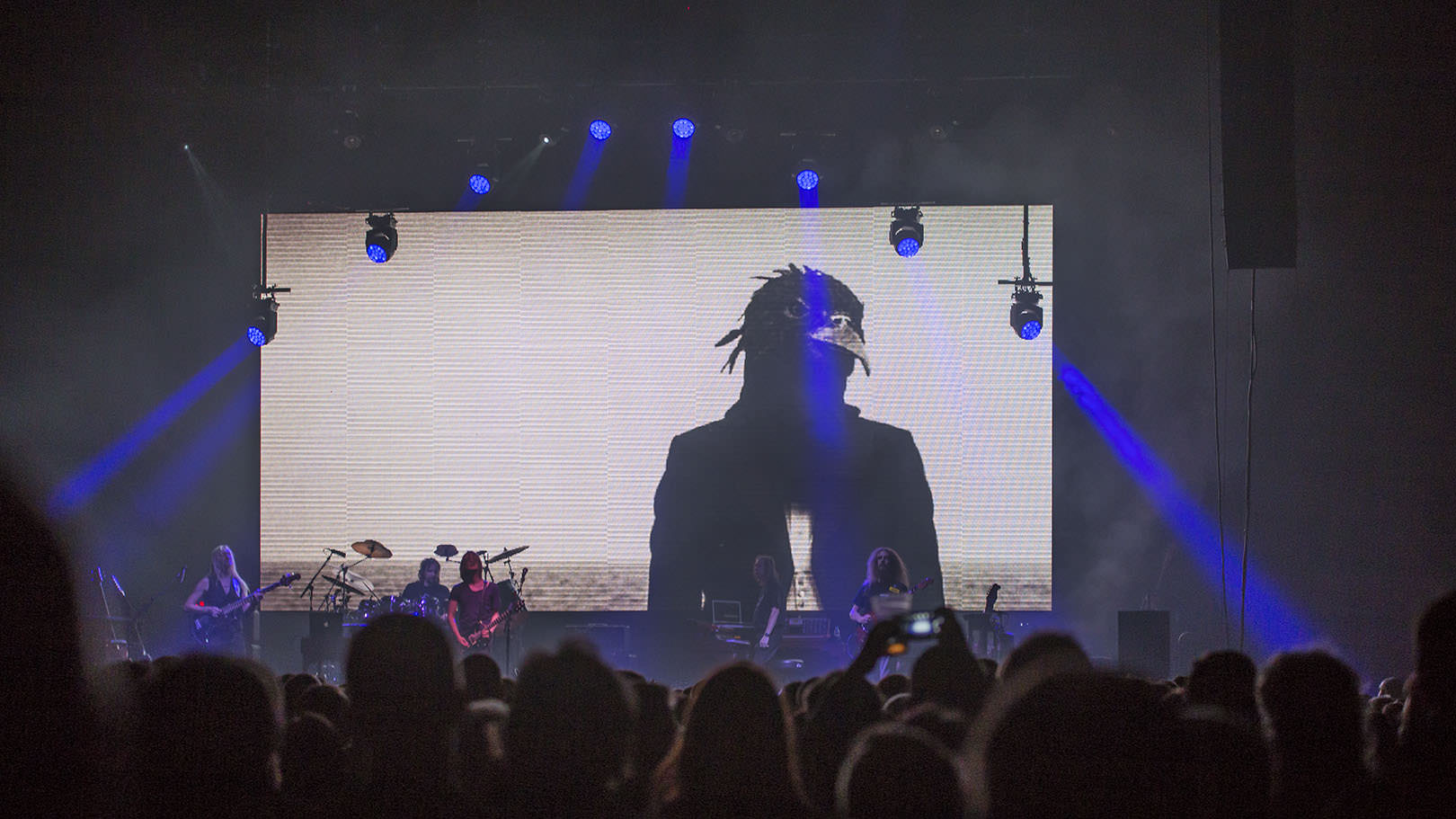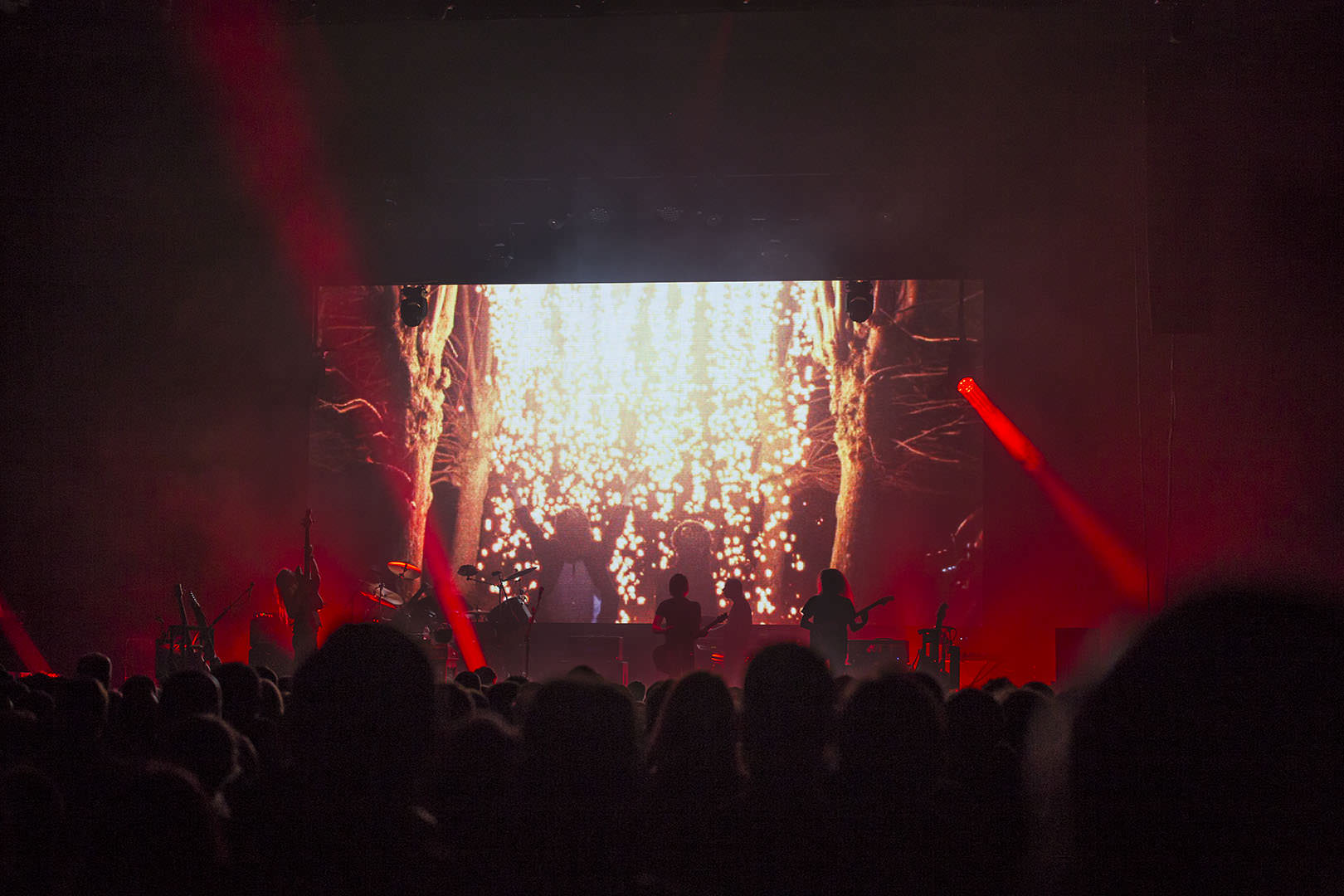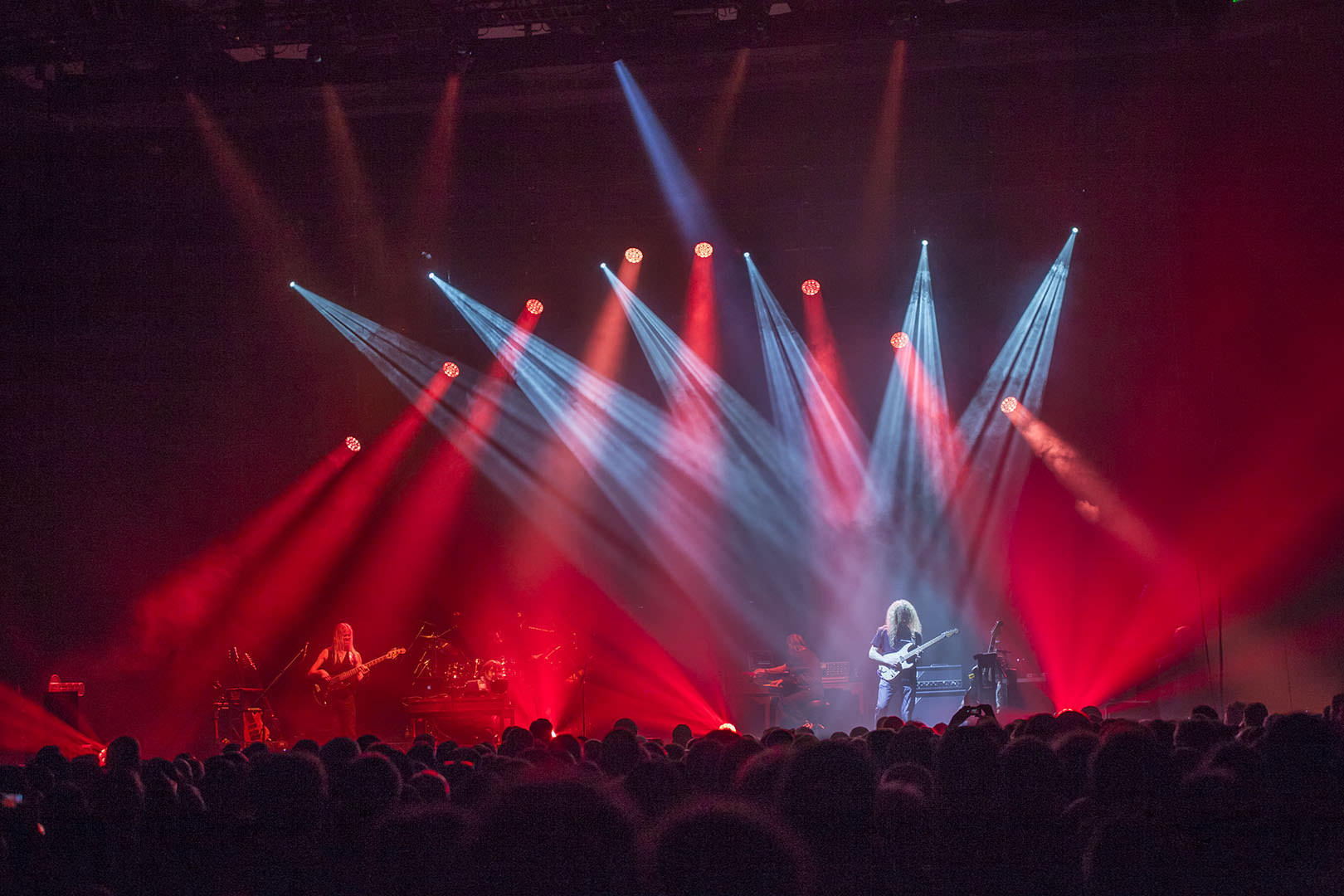 Melancholic video to 'Happy Returns' by Youssef Nassar, shot in Poznań and London. Directing/editing Youssef, cinematography: Youssef and I. The girl was played by Karolina Grzybowska, and her brother by Bart Krawczyk.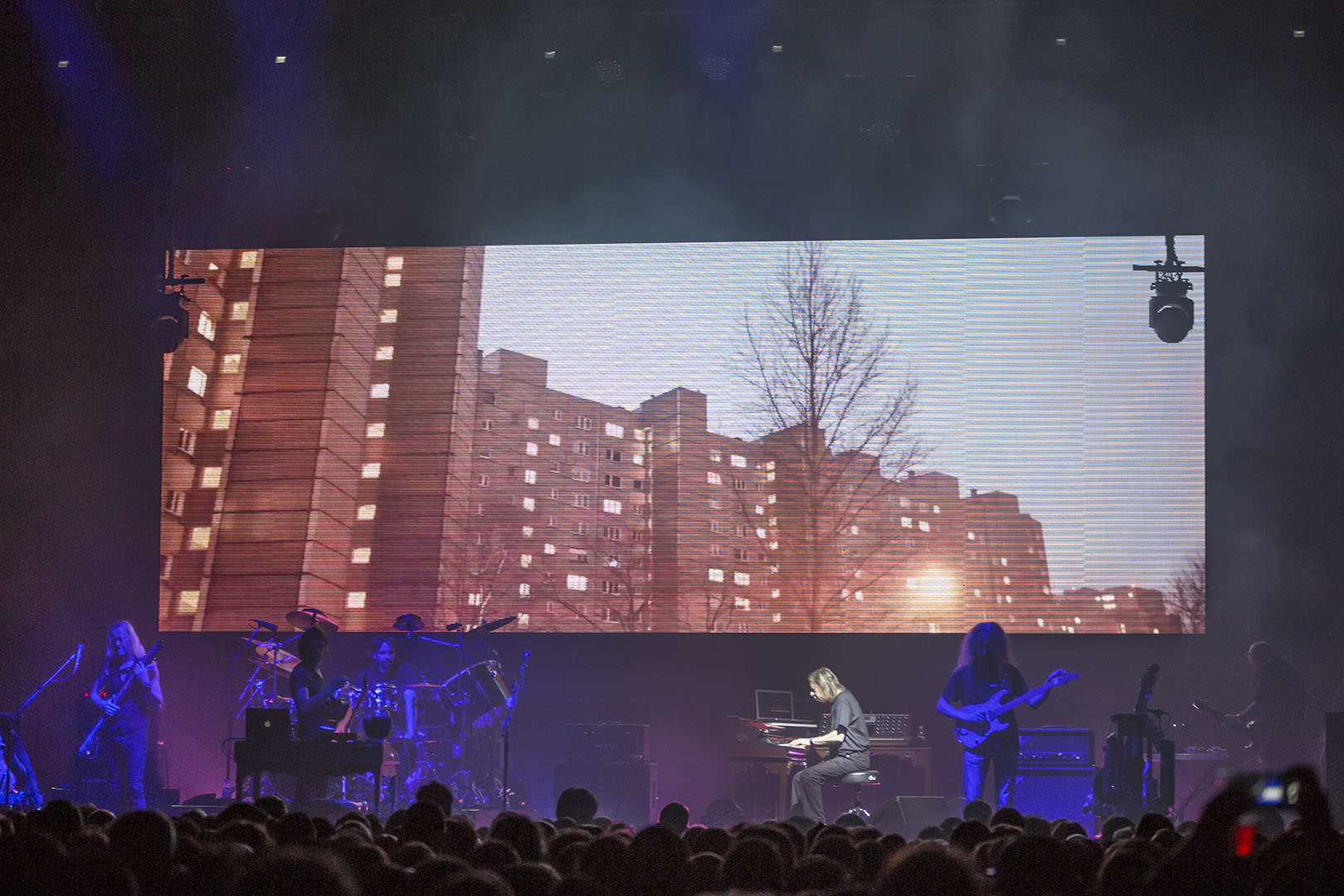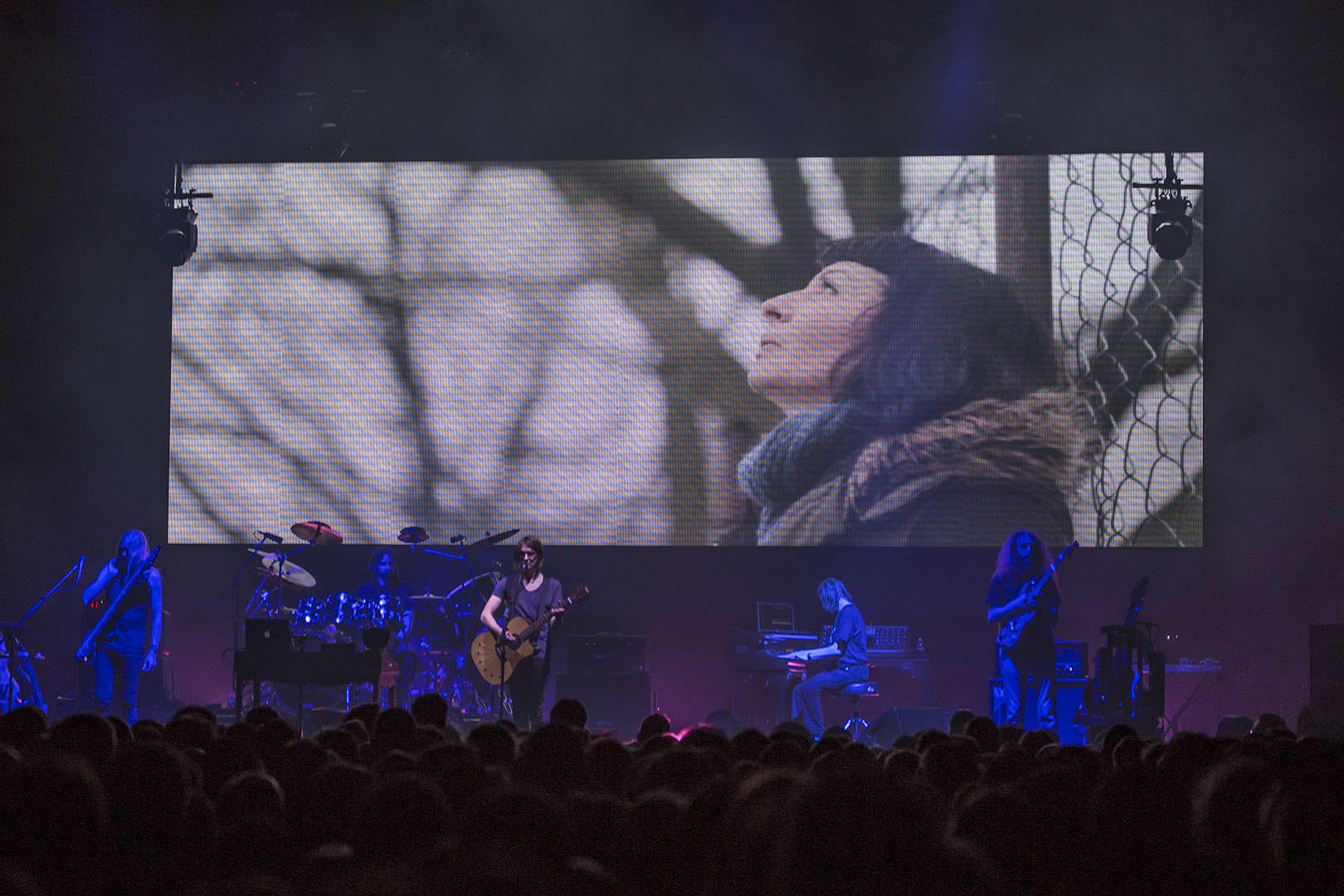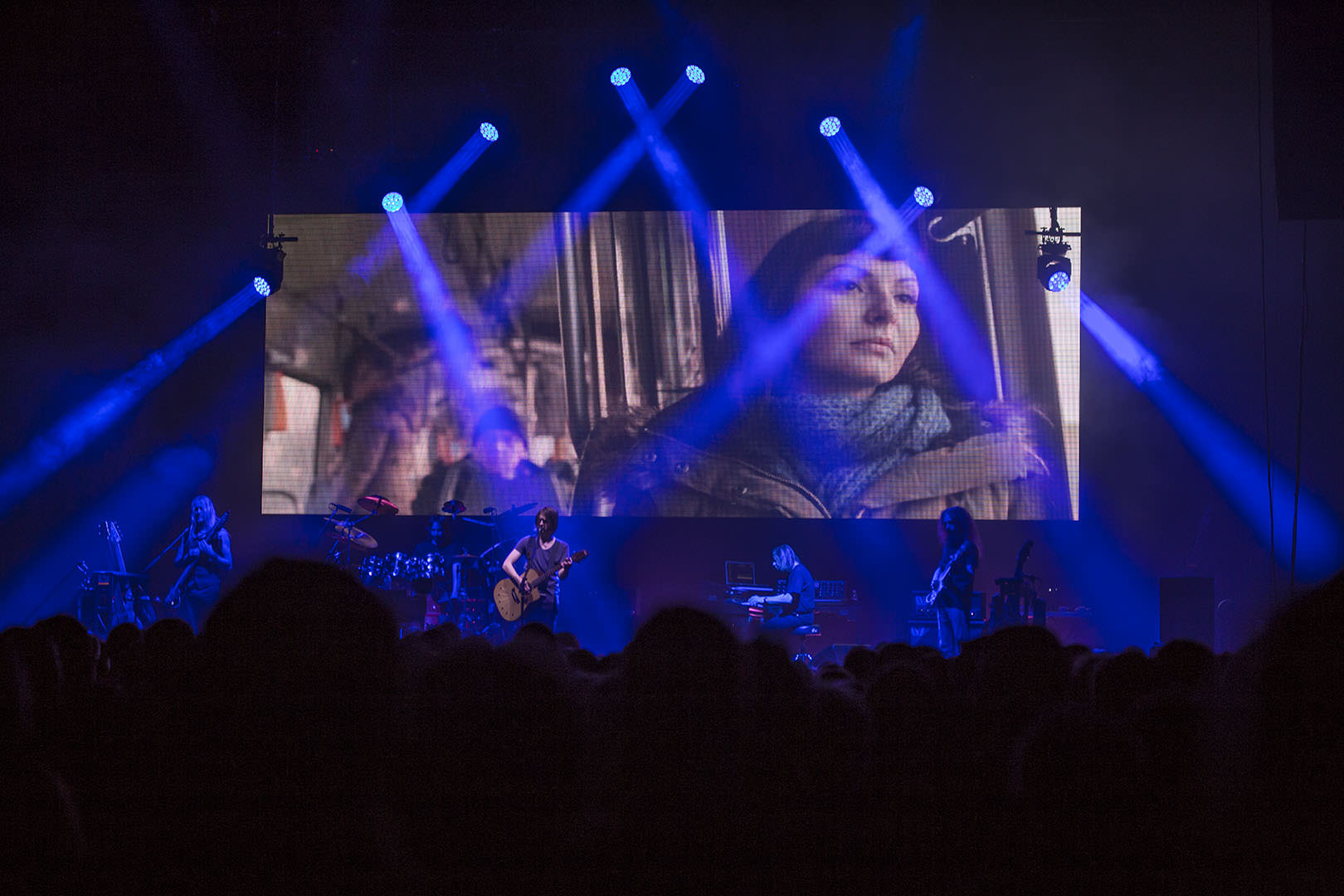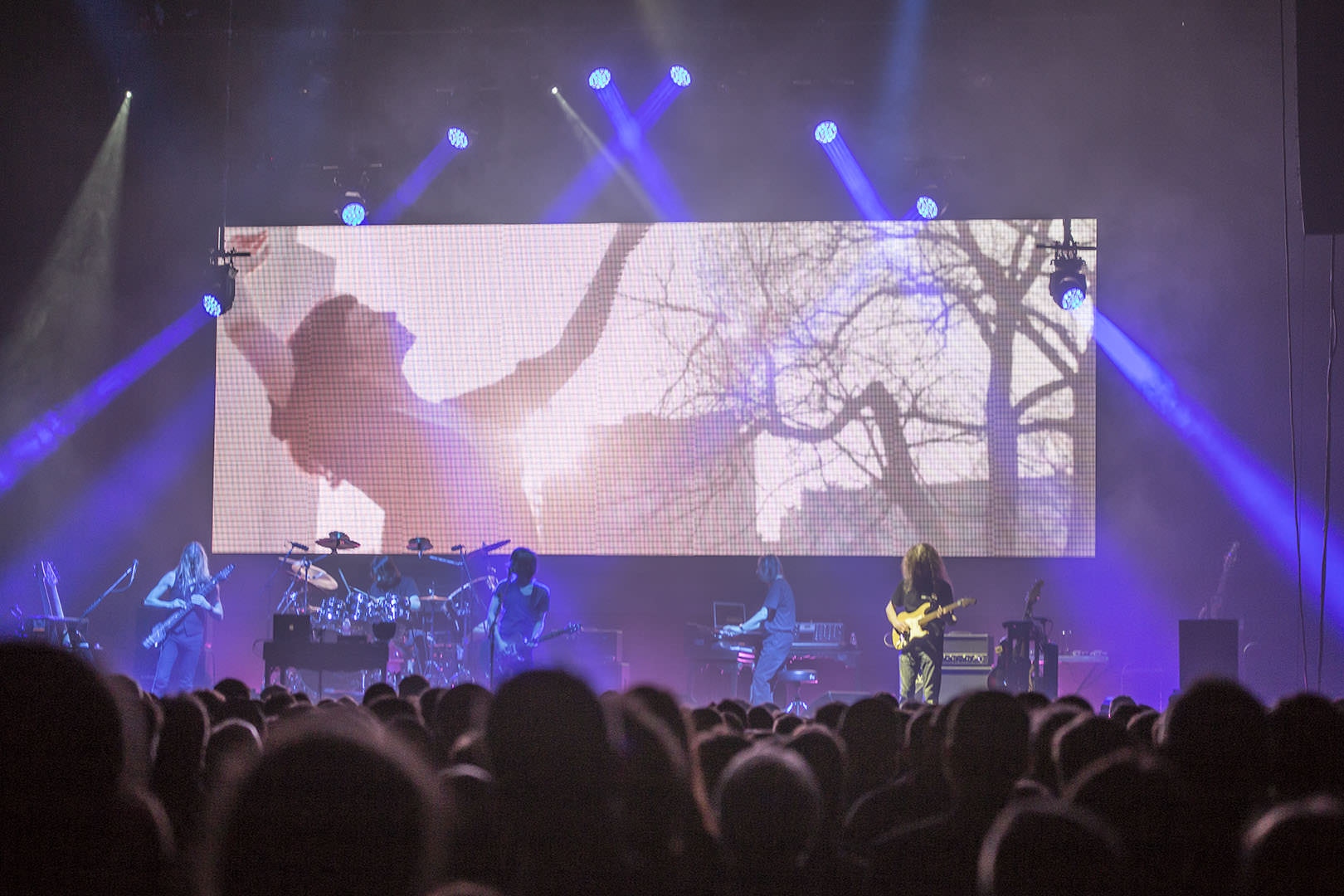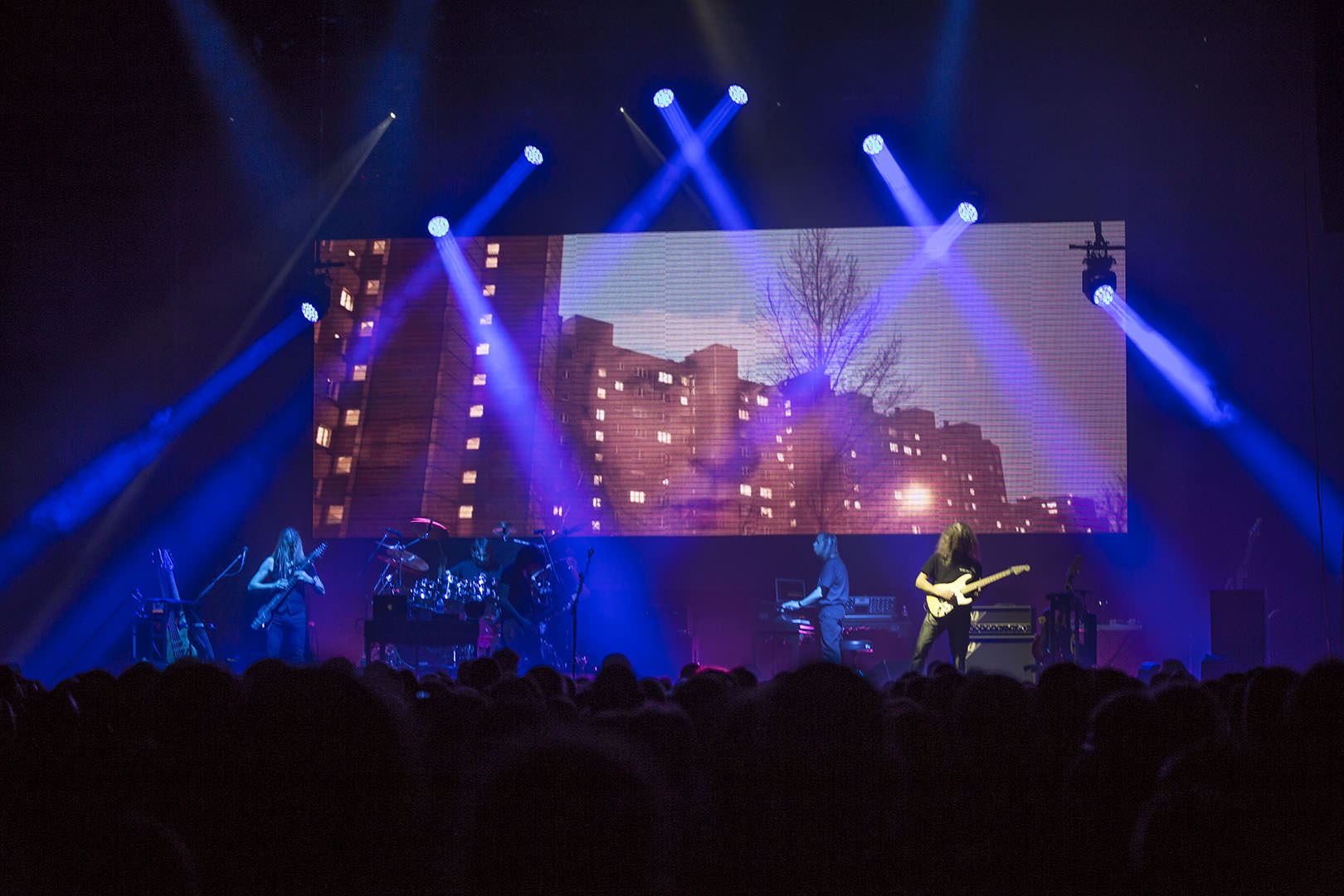 'Ascendant' is a kind of an outro of the album. Directing and editing Lasse Hoile. Cinematography by me. Rain was tirelessly put up with by Karolina.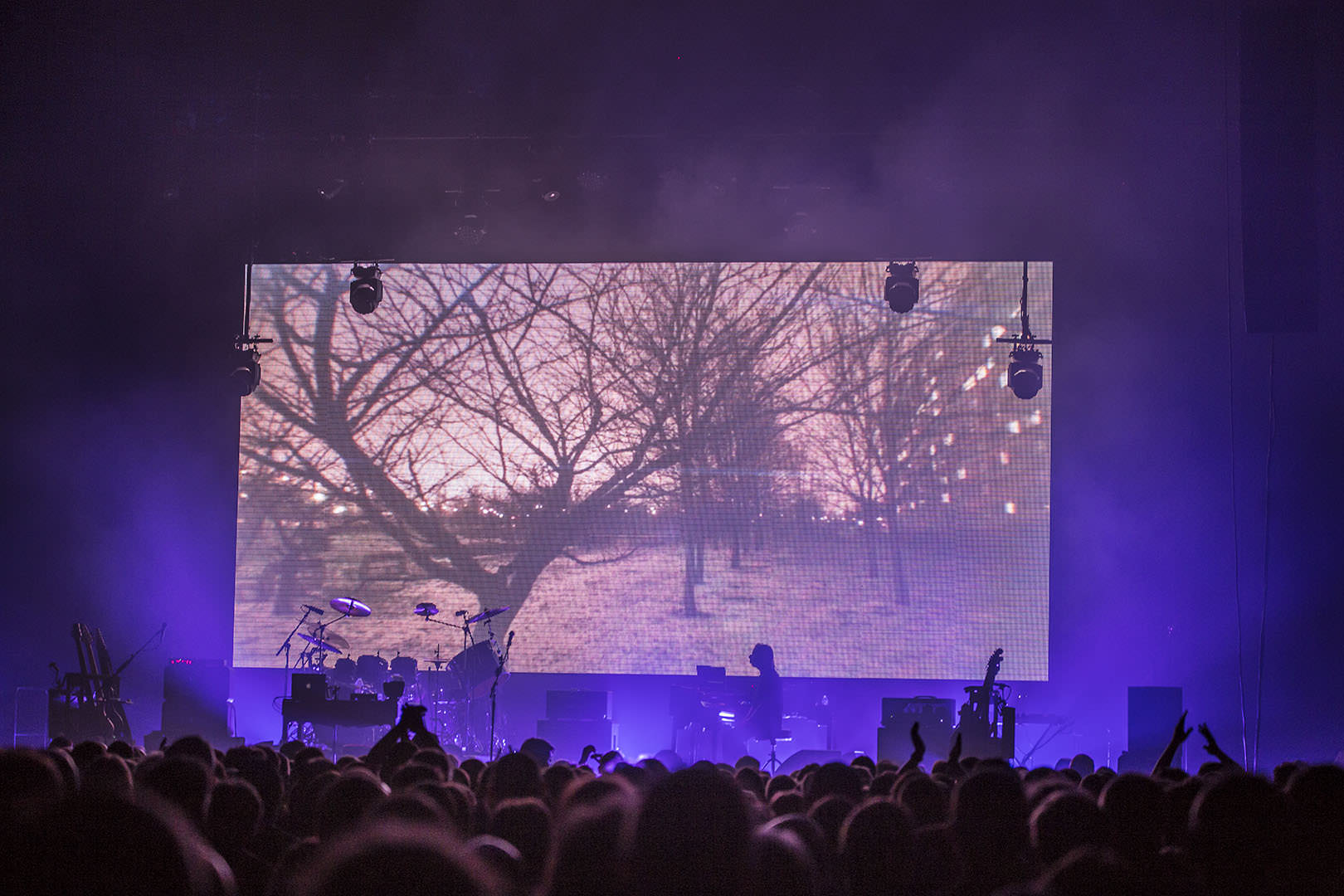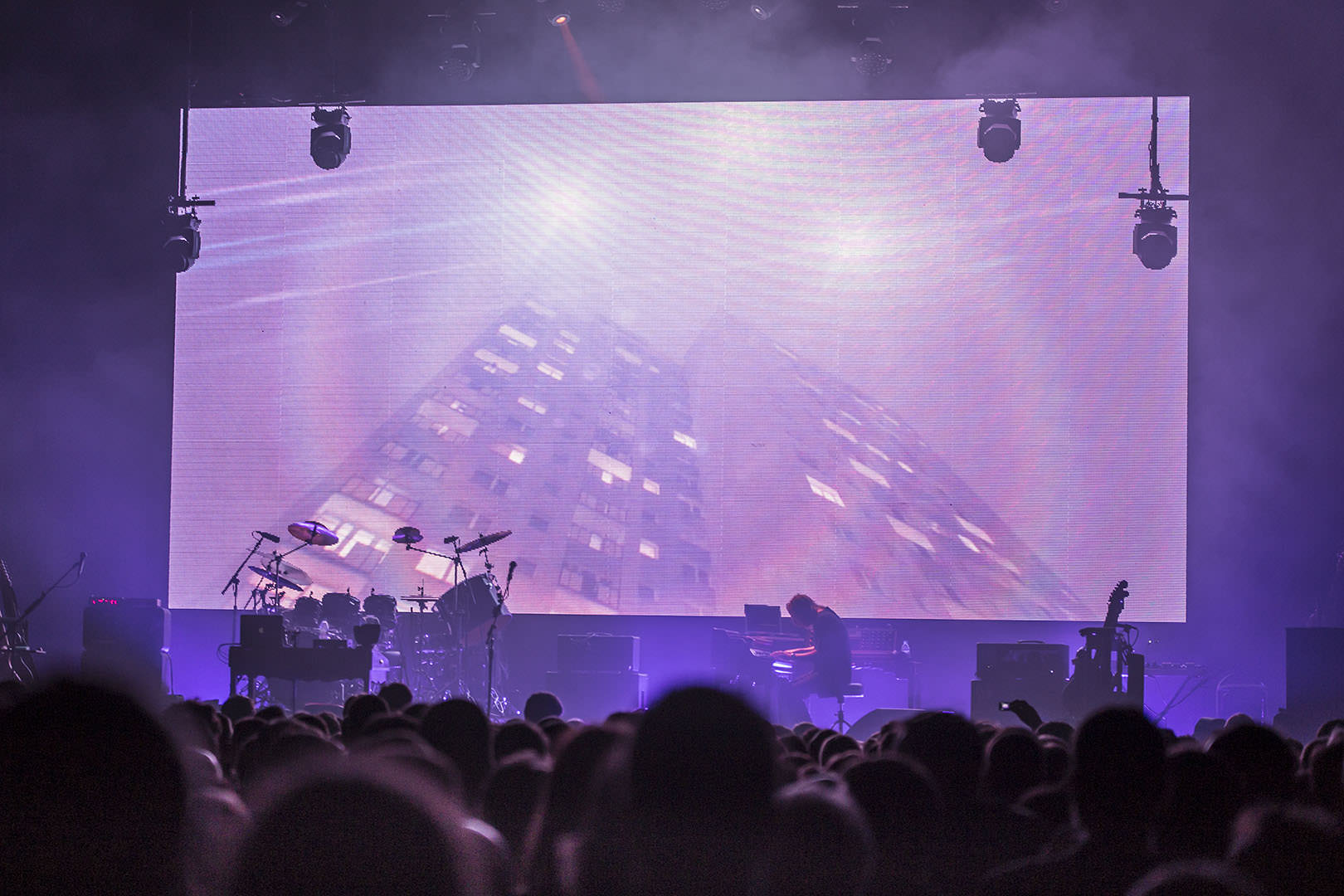 'Clocks Intro' and 'Watchmaker' are psychedelic and dark visualizations by Lasse.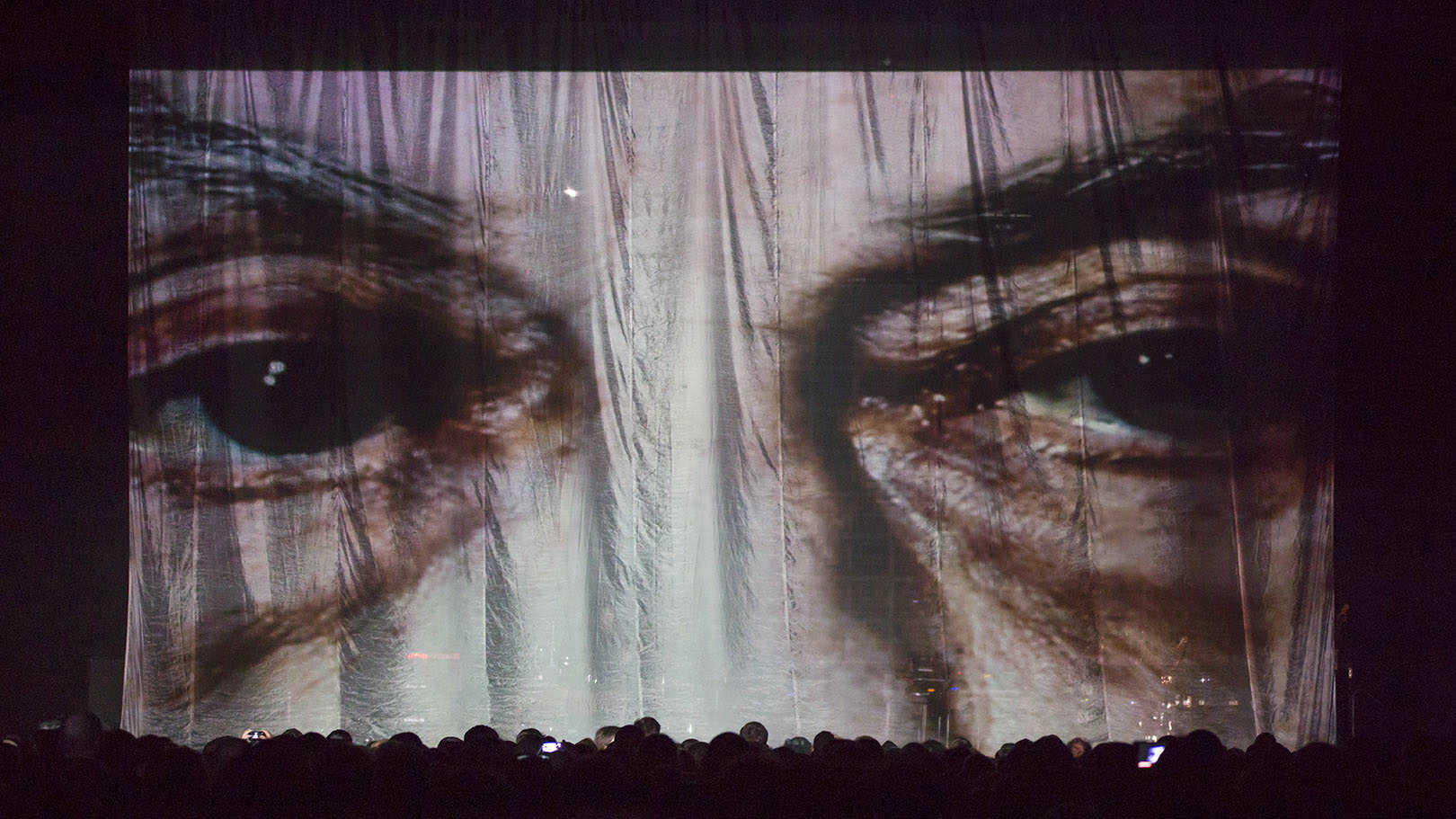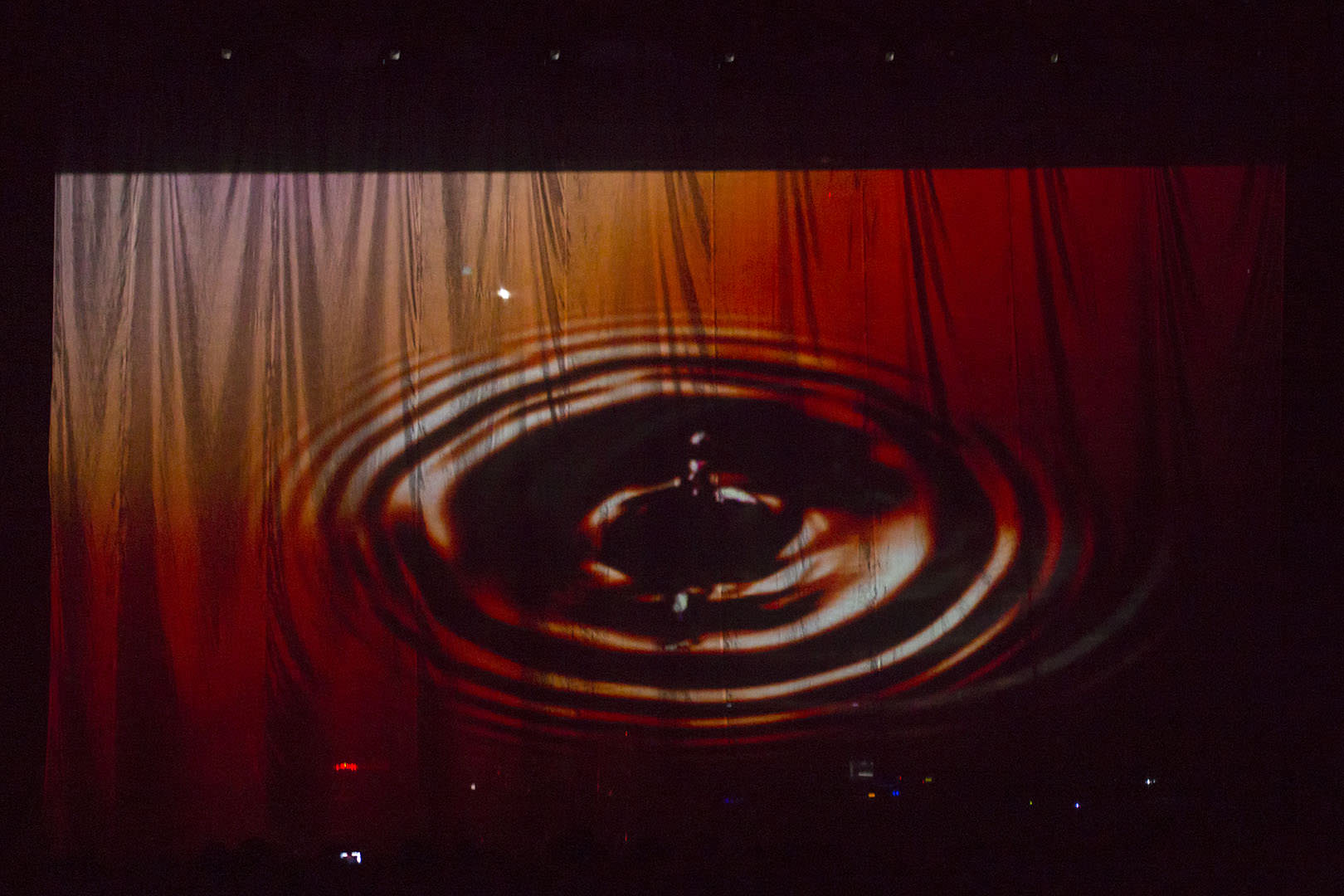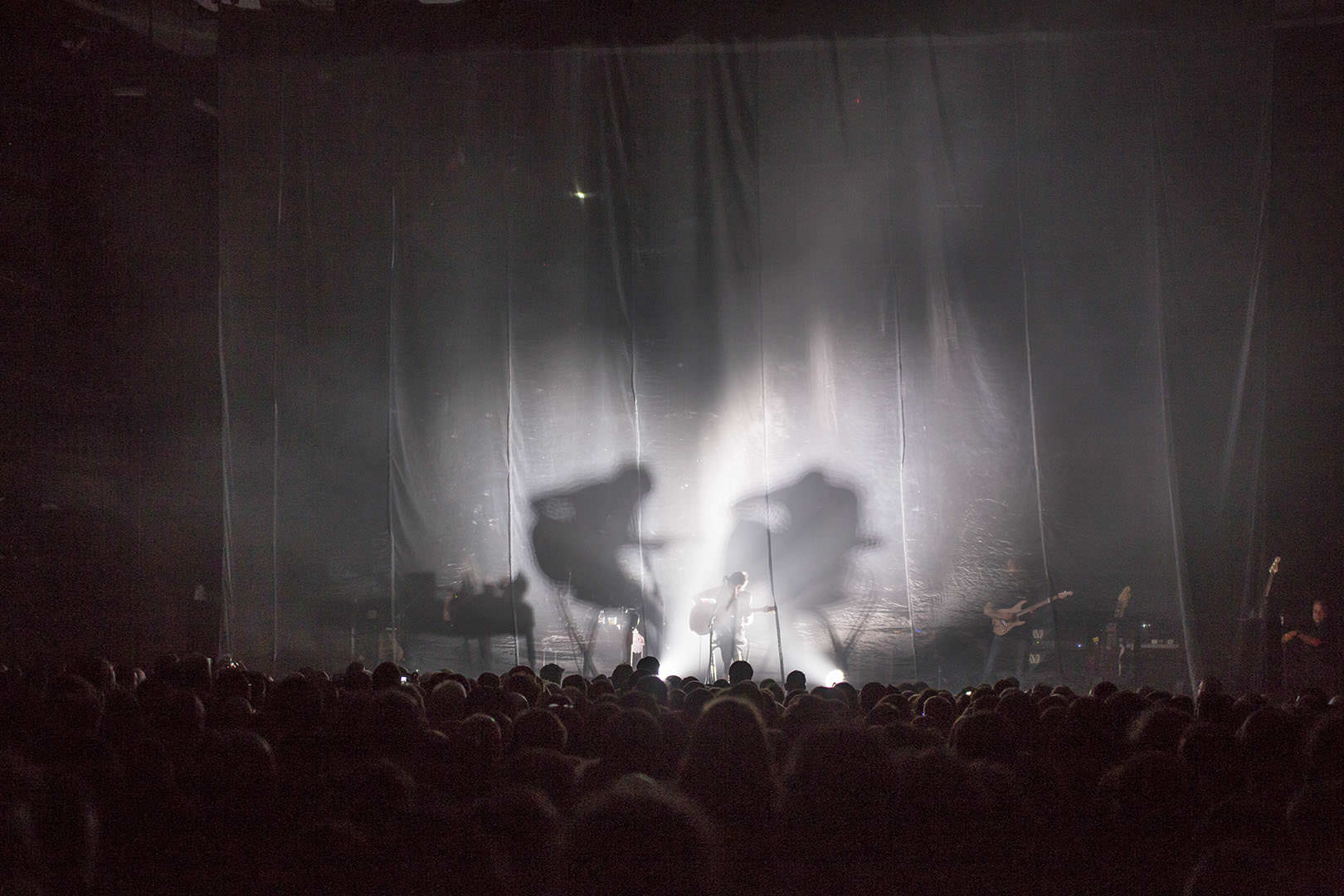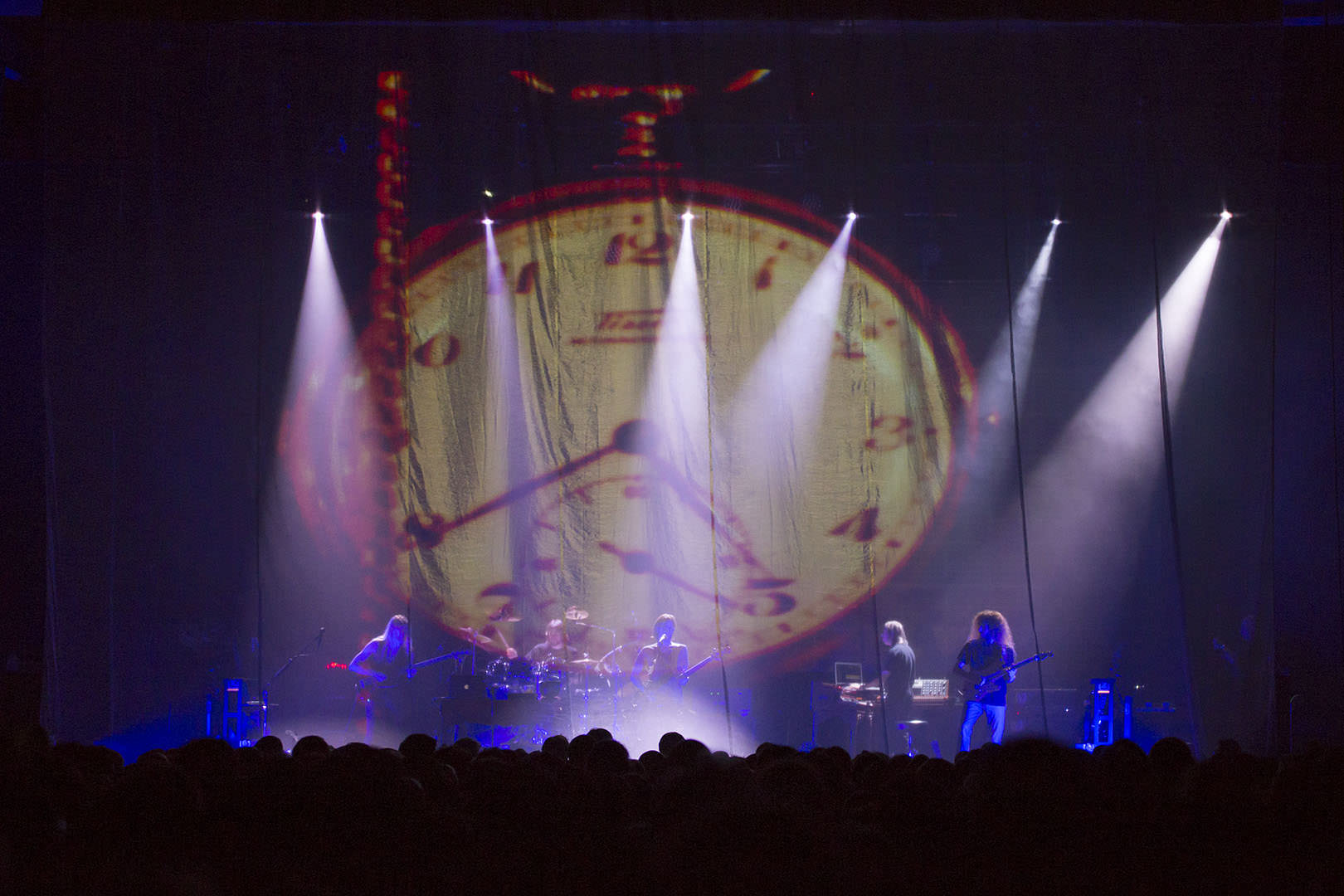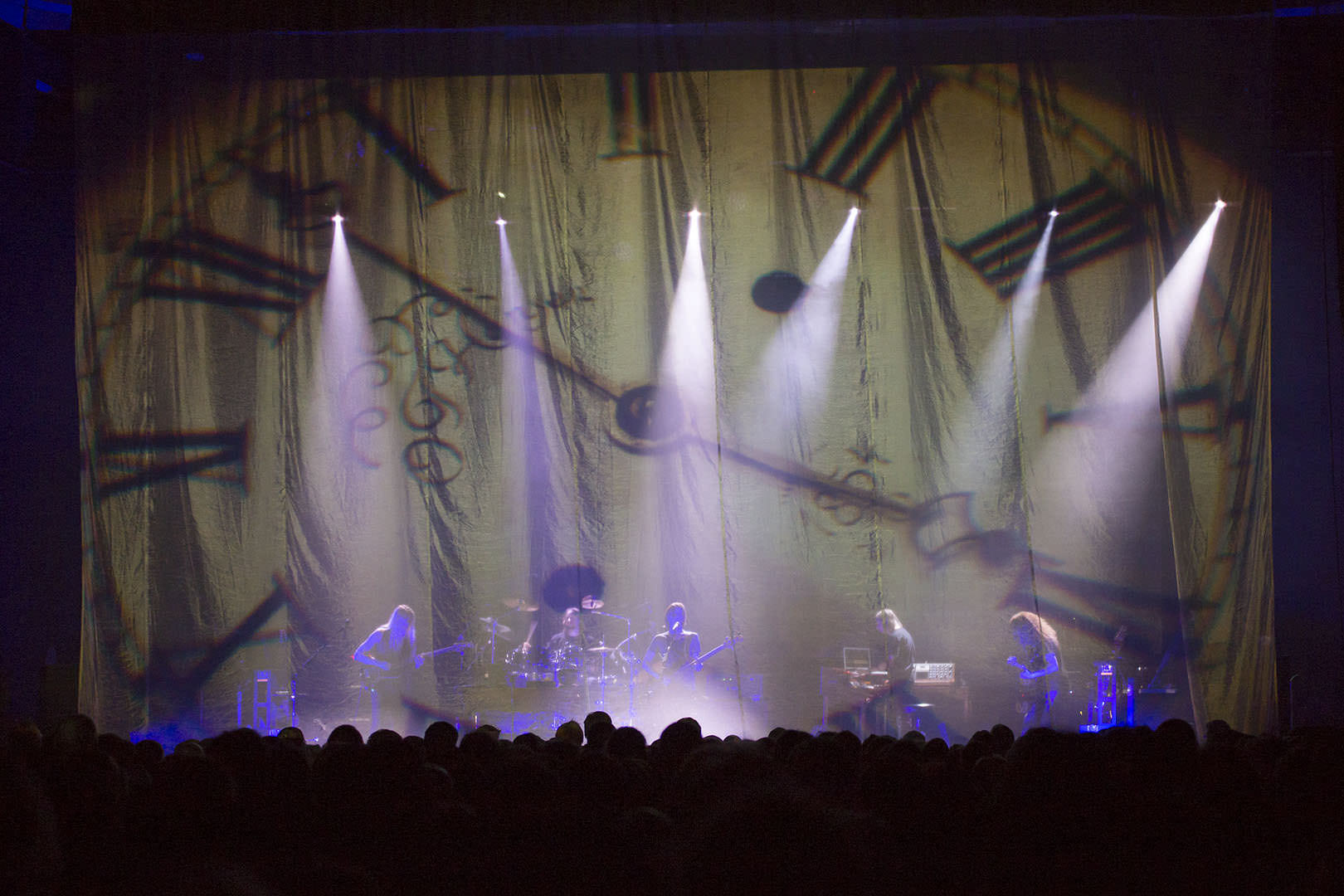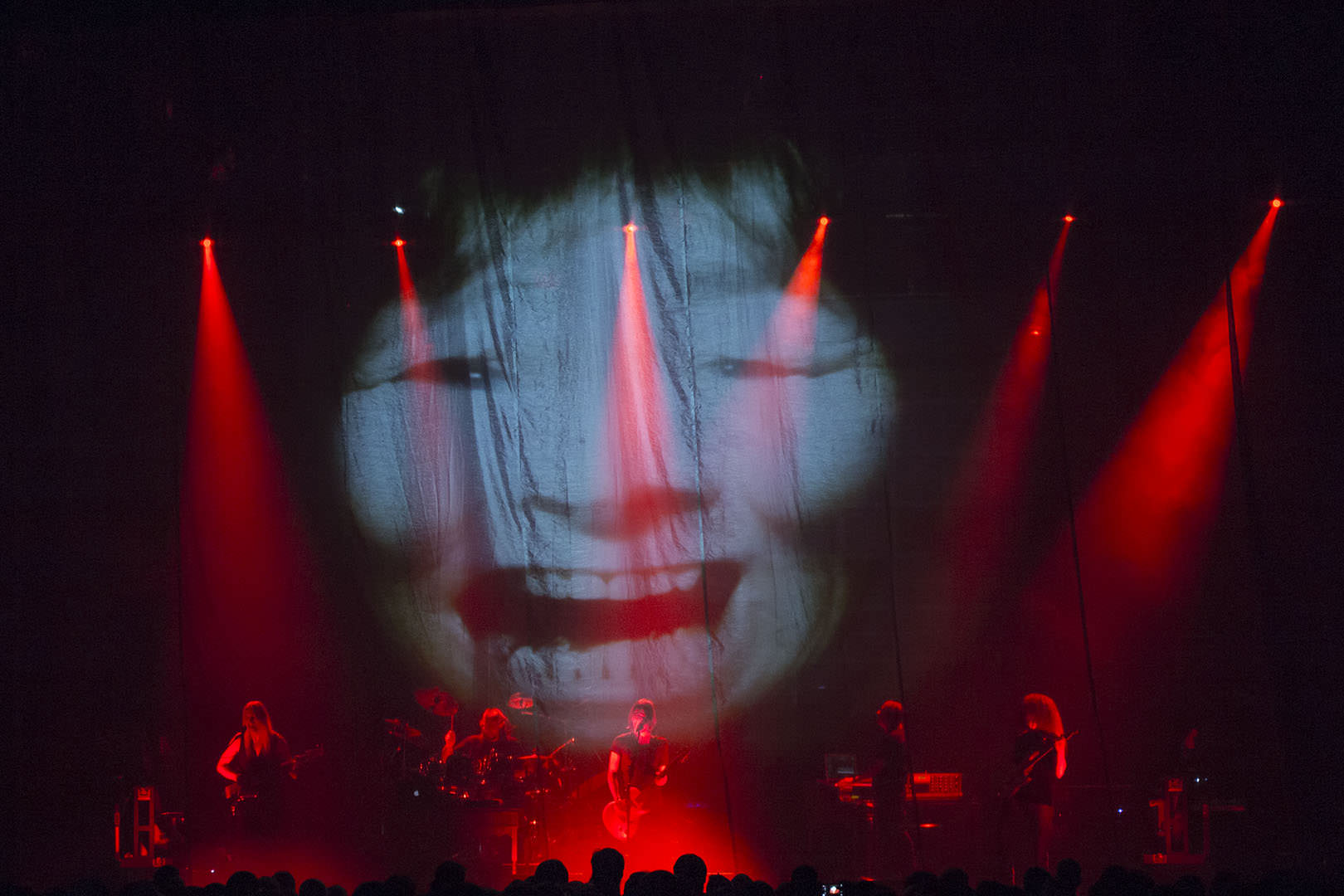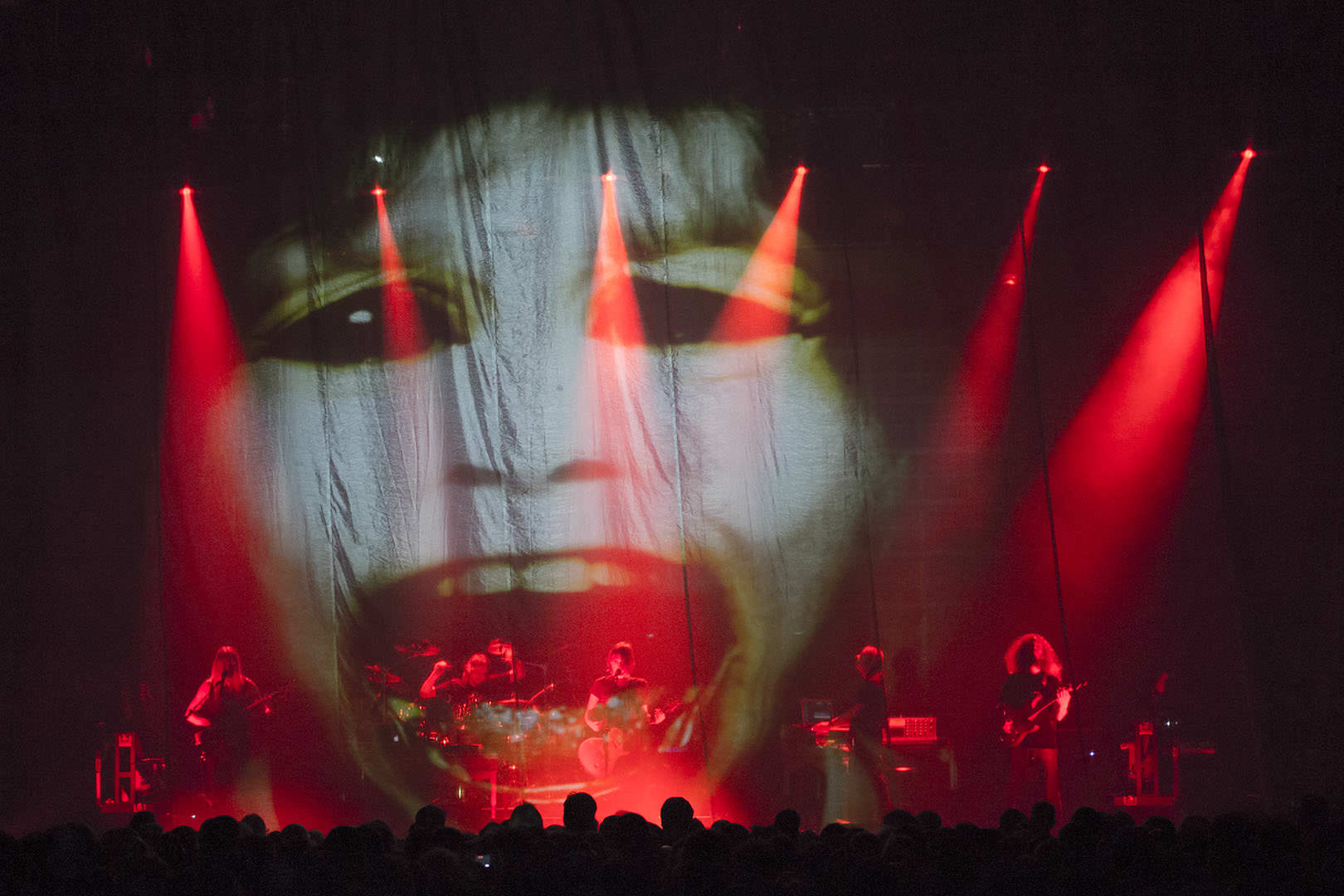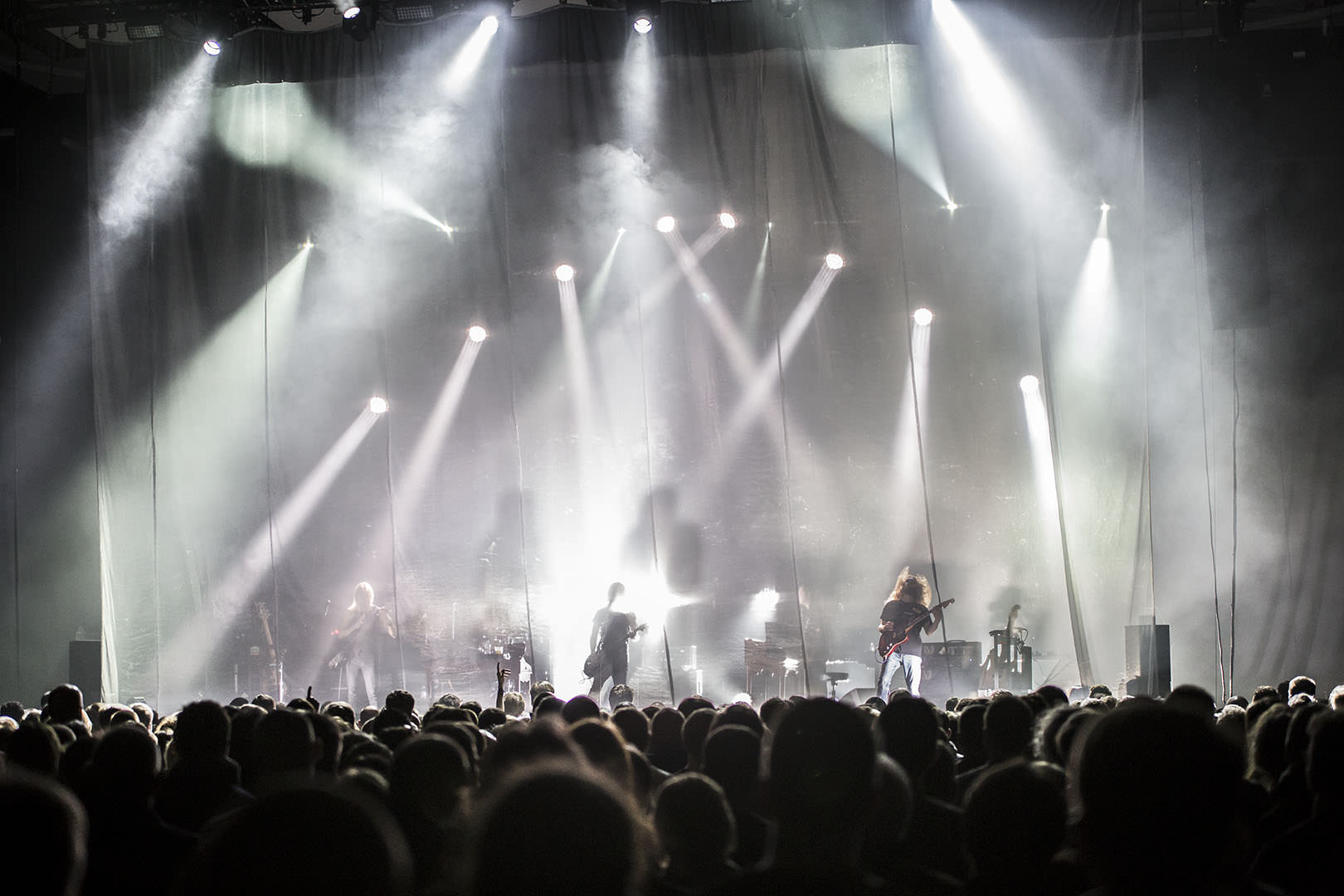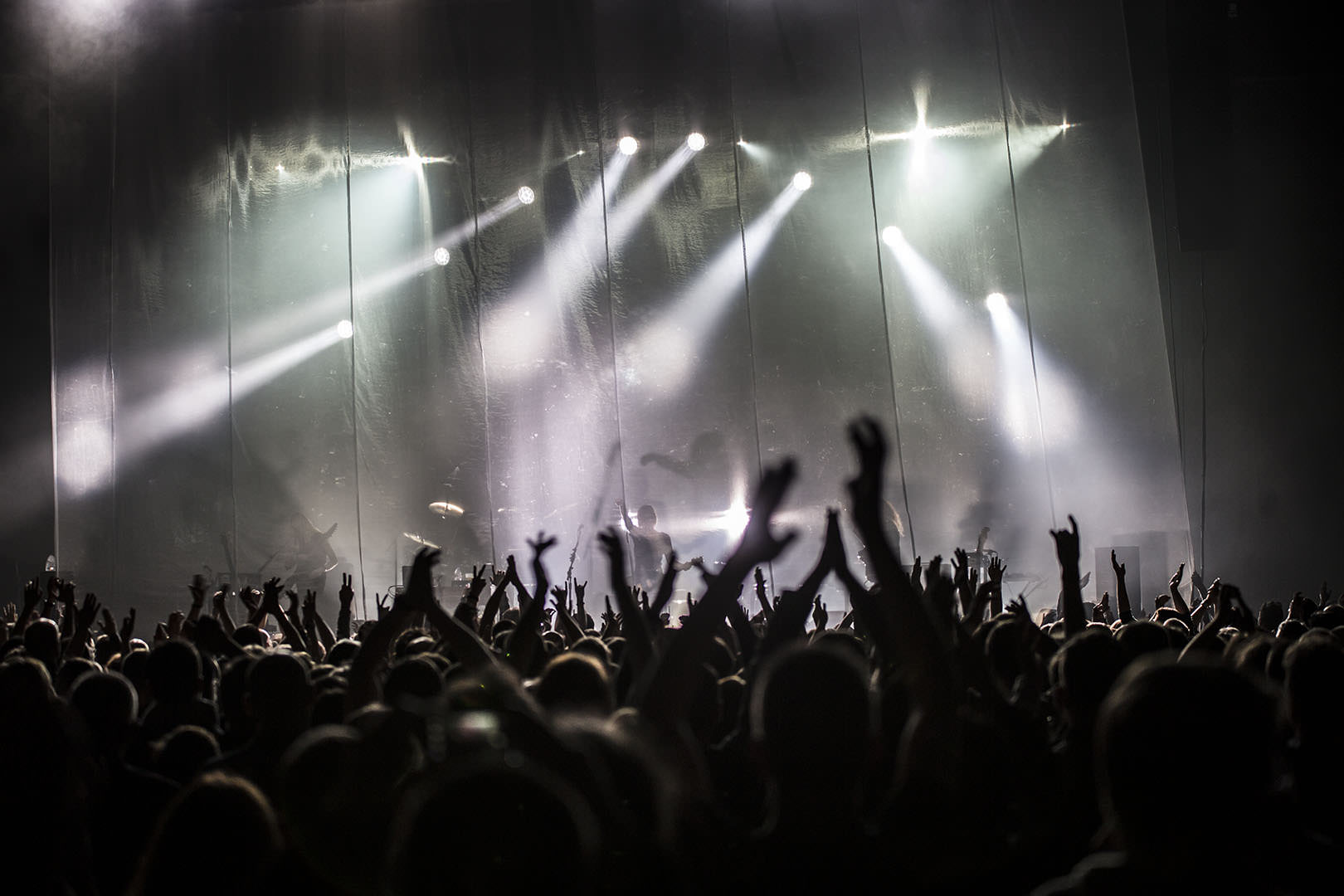 The concert ended with 'The Raven That Refused To Sing' with another fantastic animation from the duet: John Cope & Tom Kaye. Available online here.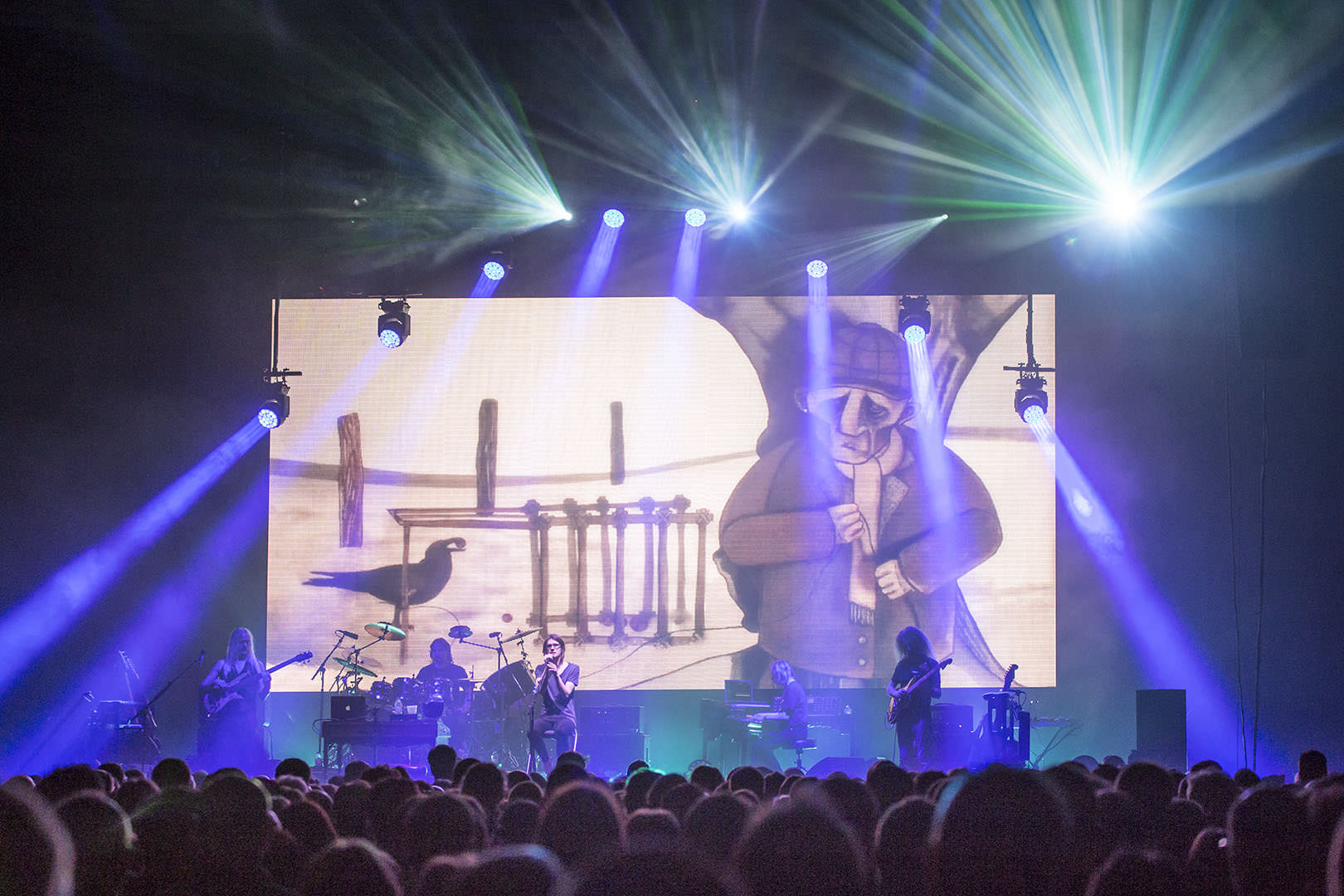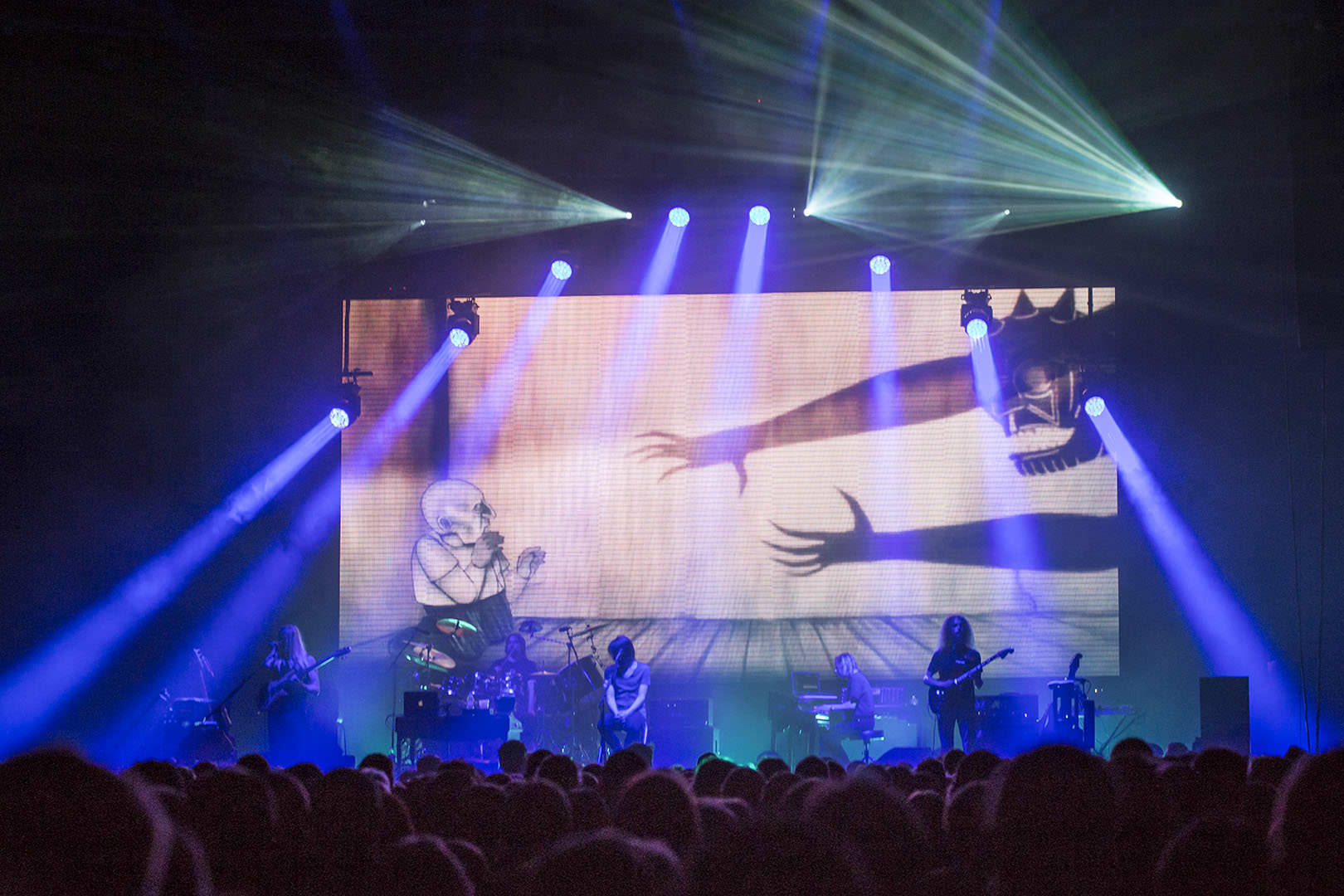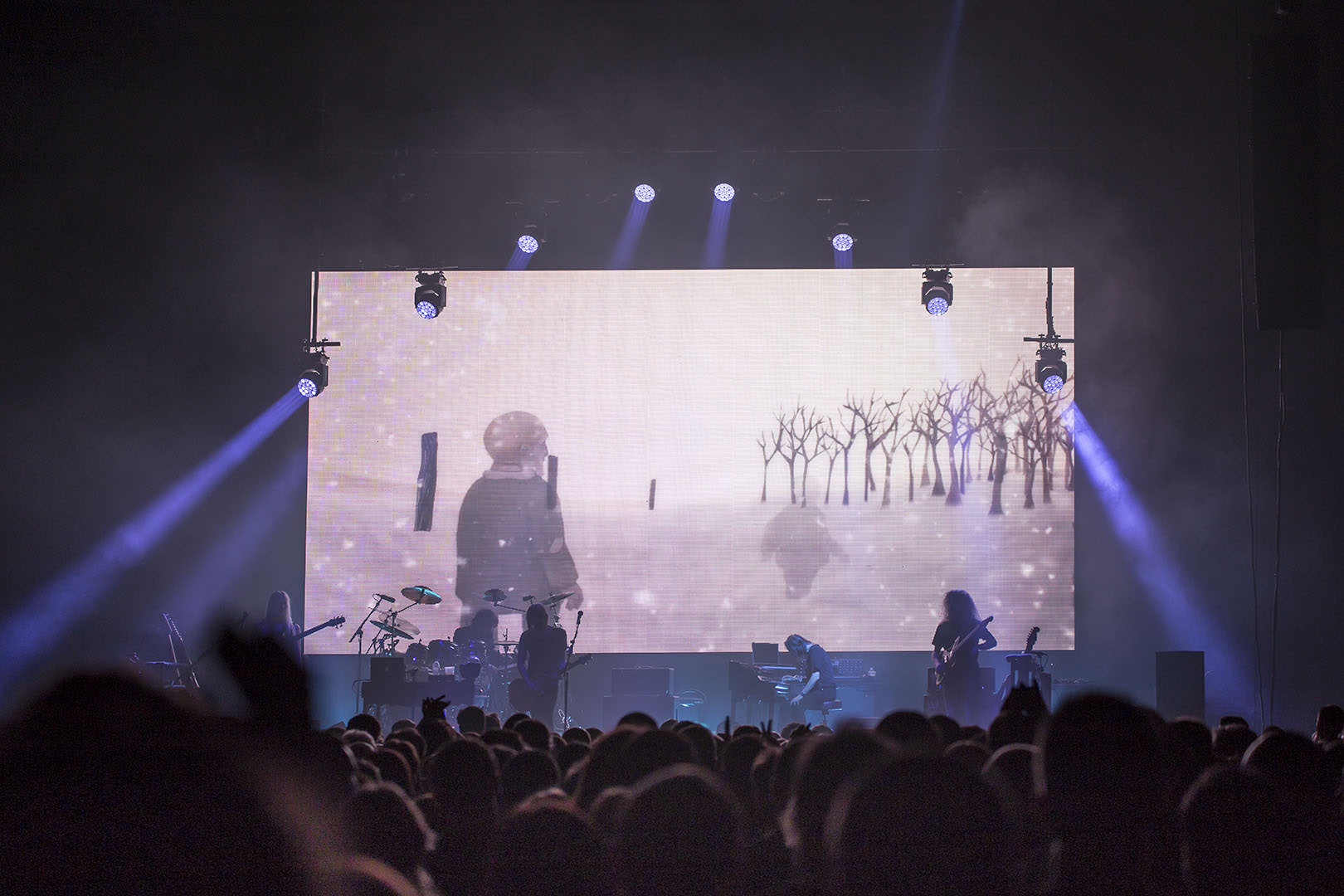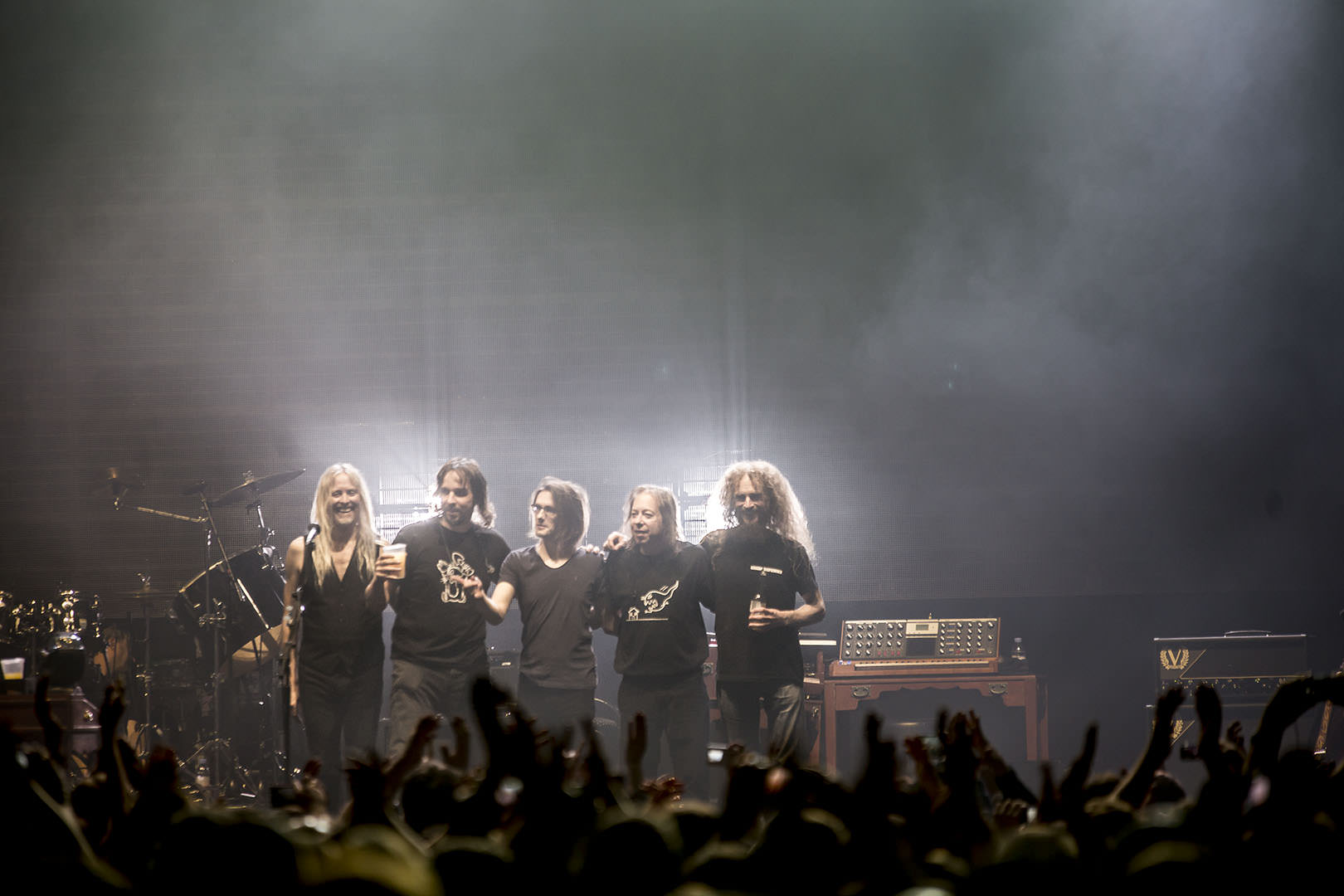 And for the end, the band…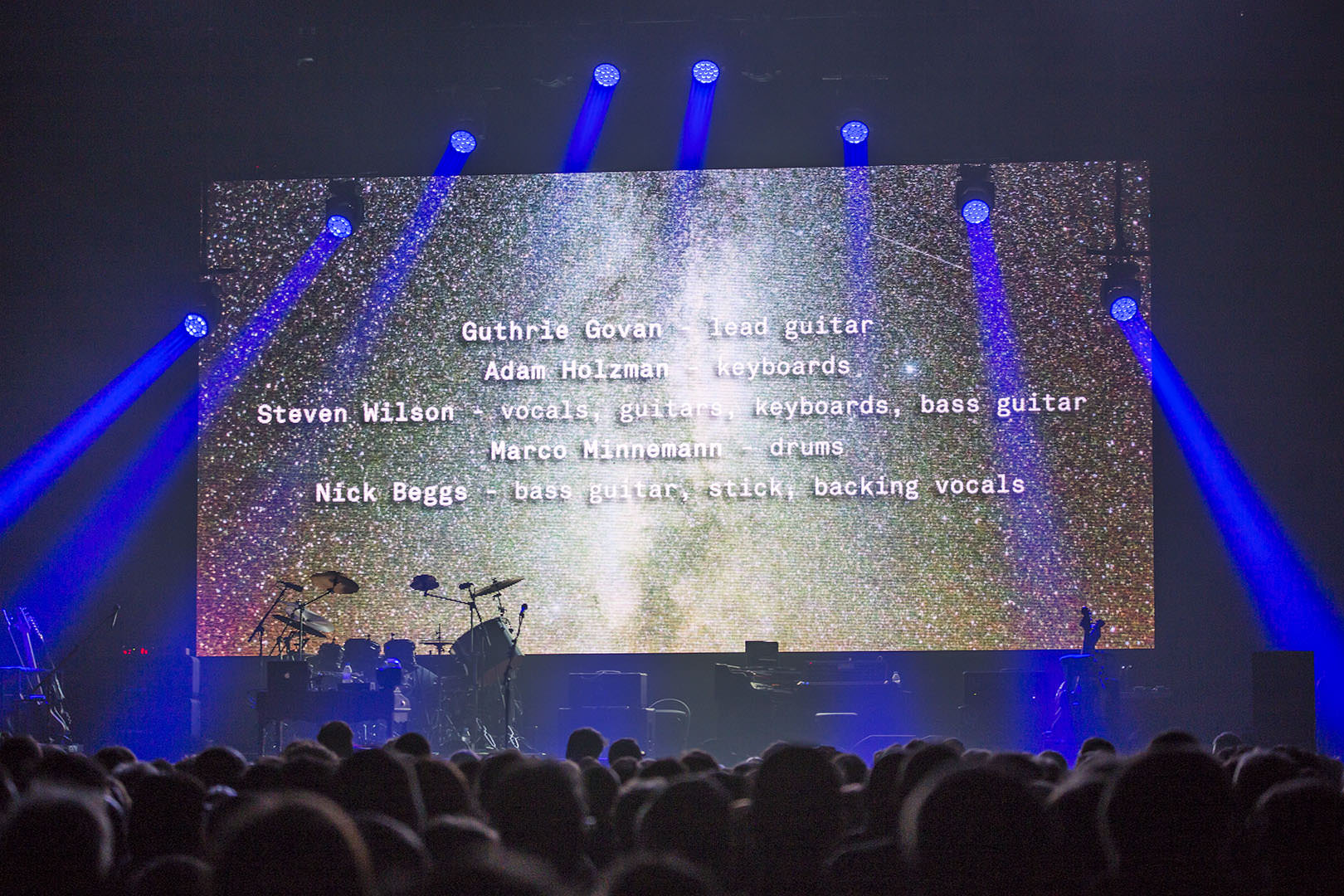 …and the credits. It's a really incredible feeling to see your name in such company.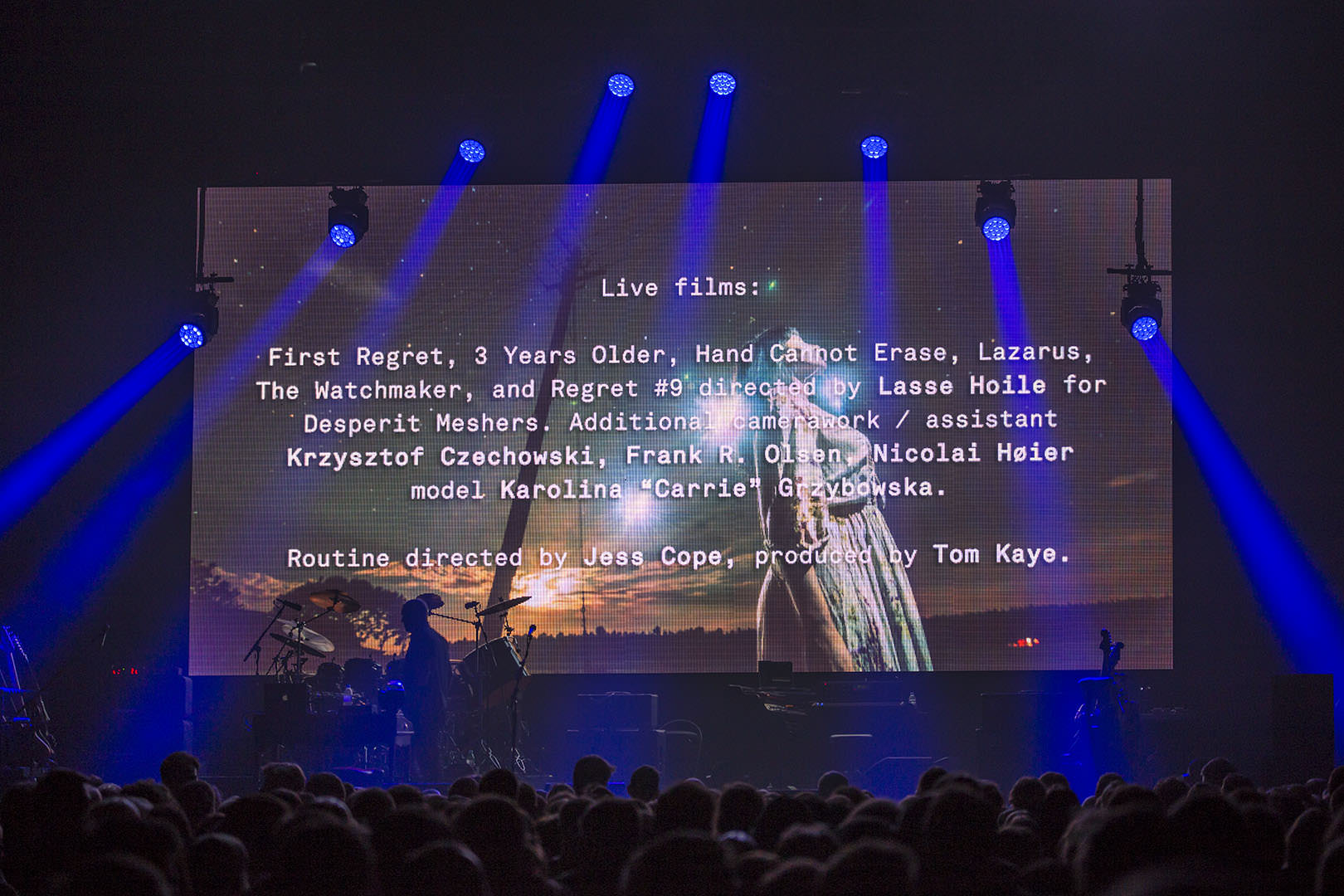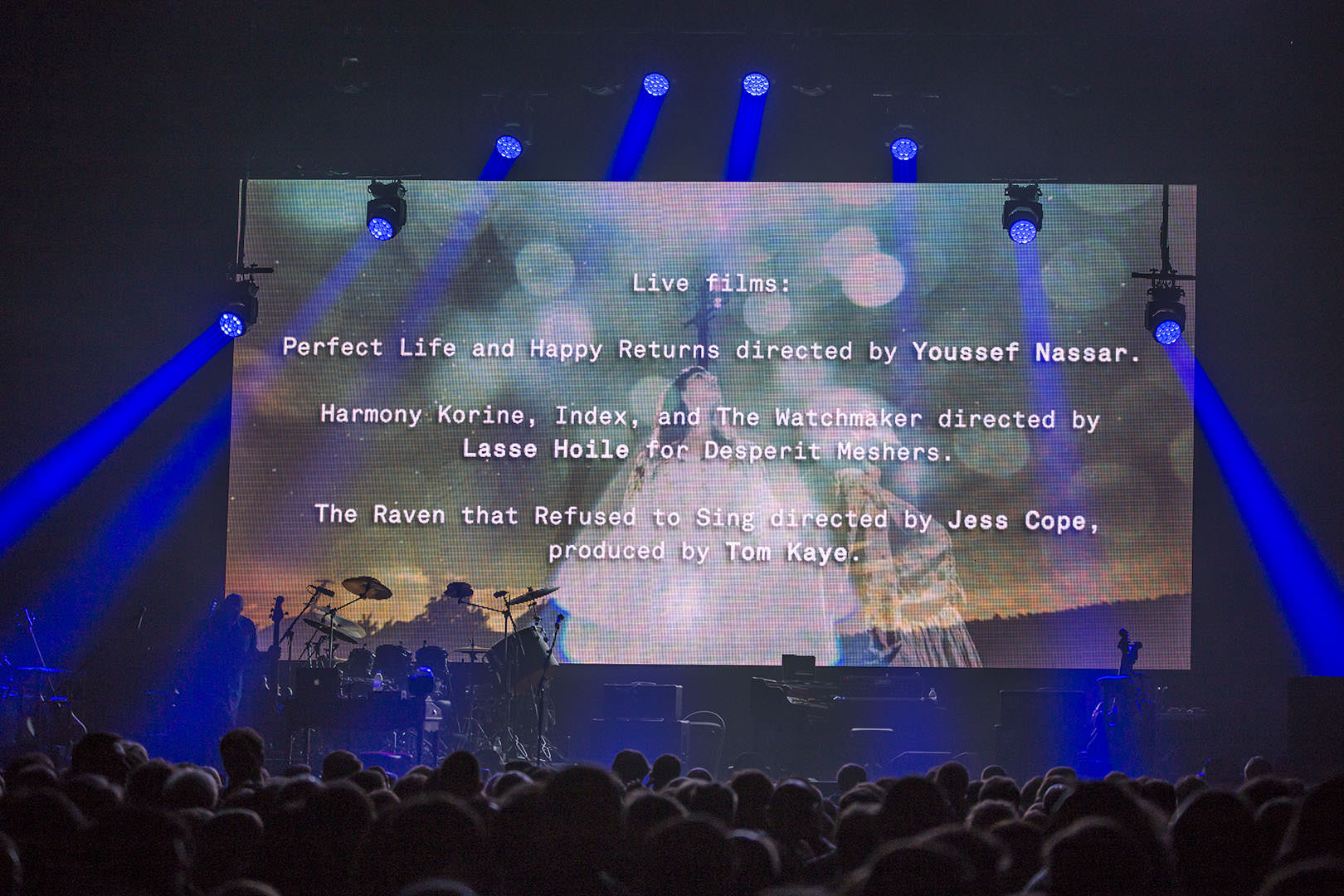 Of course it's not all I have to tell you about the project. I'm writing next posts. There will be lots of backstage materials, maybe even a video with bloopers, please be patient! 🙂